JLo and behold
Early Oscar buzz around Jennifer Lopez role in Hustlers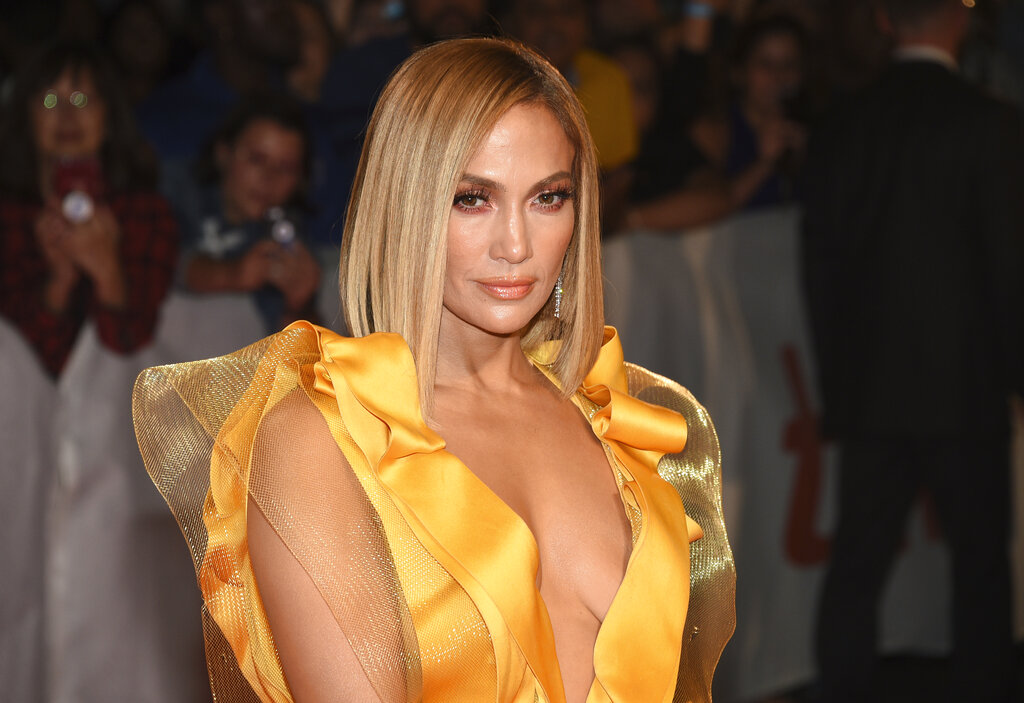 ---
---
The business tycoon Gopi Hinduja, second of the four Hinduja brothers, was a happy man on Sunday. Jennifer Lopez, the Hollywood legend whom he recruited (probably for several million dollars) to perform at his son Sanjay's big fat Indian wedding in Udaipur in 2005 — Shilpa Shetty, a guest, posted a picture of JLo in action — is being widely tipped for an Oscar for an unusual role.
The 50-year-old actress stars as a veteran stripper, Ramona Vega, who takes a raw recruit under her wing in the movie, Hustlers, in which the pair join others in fleecing rich bankers. Lopez is also a producer of the film.
The plot follows a crew of strippers in New York City who begin to embezzle money by drugging stock traders and CEOs who visit their club. One year later, New York Magazine published an account of the glitzy scandal, The Hustlers at Scores, by Jessica Pressler, which detailed exactly how four corrupt, immoral strippers cheated their even more corrupt, immoral Wall Street clients in the wake of the 2008 recession. "Hollywood soon came calling".
Another report pointed out the film has received critical acclaim since it premiered at the Toronto International Film Festival last week, and that Lopez has been at the centre of awards season buzz, with some critics and fans suggesting she could be in line for her first Oscar nomination.
Among those who applauded Lopez's performance was the singer-songwriter Courtney Love, who wrote on Instagram: "@jlo, you blew everyone's minds tonight at @arclightcinemas Hollywood, we were screaming for you lady! Stunning, mesmerizing performance…."
She added: "Diva, true movie star! Hope you win the Oscar. You were ... oh.. my.. god. got no words ..."
Referring to Lopez's alluring figure, she said: "Wait. Until. She. Comes. Onscreen. It. Is. Insane."
She was also full of praise for the film's director and writer Lorene Scafaria: "Labor of love and it shows.. wow!"
In an interview with US broadcaster SiriusXM earlier this week, Lopez became emotional when she was told by the host that she may be in line to receive her first Oscar nomination when reading out reviews for Hustlers.
A tearful Lopez said: "You know, I've just been working hard for so long for my whole life, so it's nice. You work hard your whole life and you wonder if anybody notices, in a sense, on that level, to be in that conversation. You have dreams as a little girl of being there. Just to even talk about it — we're not even there — but just to talk about it is amazing."
A review in Stylist said: "With her Oscar-worthy performance, Jennifer Lopez is finally getting the recognition she deserves."
It went on: "It's the performance of JLo, who plays the formidable strip club matriarch Ramona, that's especially got the critics talking. Everyone knows that Jenny from the Block is a woman of many talents, but her role as the ringleader has been hailed as a career-defining moment, not least for her masterful pole-dancing, which took six weeks of intense one-to-one training with a professional pole choreographer to nail the moves."
Benjamin Lee enthused in The Guardian after the premiere in Toronto: "Jennifer Lopez is the shining neon star of Hustlers, a shrewd, deliciously entertaining pop culture caper that kicks off the new season with a splash. Bring some dollar bills, because they deserve them."
Elsewhere, Ramin Setoodeh of Variety left no one in any doubt that JLo should receive an award: "If there's any justice, Jennifer Lopez will receive her first Oscar nomination…."
One man not surprised by any of this acclaim for JLo is Gopi Hinduja who picked her out for his desi Oscar four summers ago.