It's a hard year for Janhvi and Khushi. Haven't made it about me: Arjun Kapoor
The actor opens up about reconnecting with his step sisters, father Boney Kapoor and #MeToo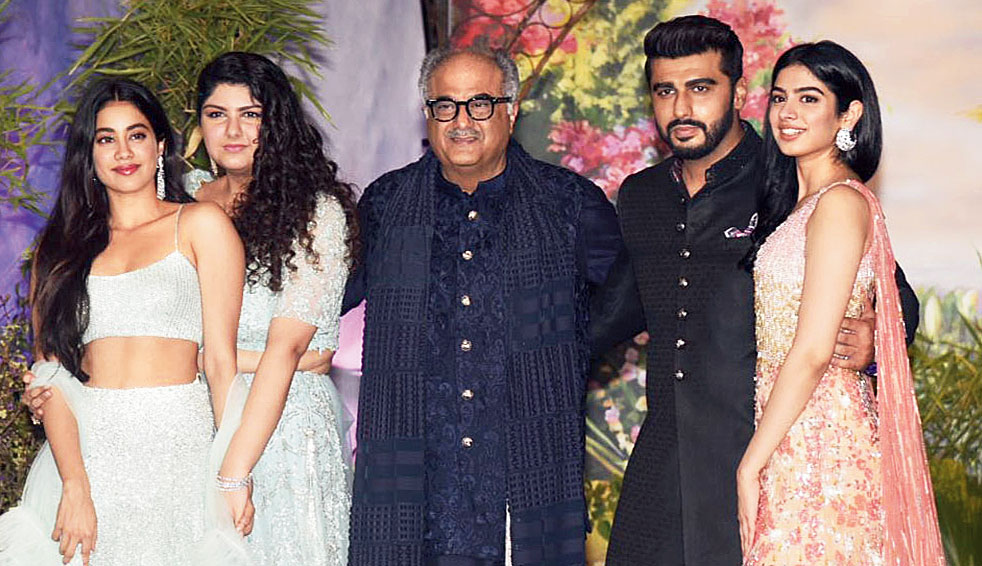 ---
---
Just over a decade ago, we saw Katrina Kaif and Akshay Kumar romance in the sarson ke khet in Punjab and the cobbled streets of London in Namastey London. Last weekend, director Vipul Amrutlal Shah returned with a sequel to the rom com with a brand new cast — Arjun Kapoor and Parineeti Chopra.
t2 sat down with Arjun at Novotel Hotel, Juhu, just days before the film's theatrical release. He talked to us about new family members, the #MeToo movement and, of course, the film.
What called out to you in Namaste England?

When I sat down to hear the narration from Ritesh (Shah, the film's writer) and Vipul Sir, Parineeti was already doing the film. In a very strange way, this film begins where most films end, and within the first 12-15 minutes there's a couple who love each other and get married, but then what? And then as I was hearing it, I felt like Parma and Zoya in Ishaqzaade (that starred Arjun and Parineeti) didn't ever get the happily ever after. In a very strange way, Param and Jasmeet (Arjun and Parineeti's characters in the film) are allowing me and her this opportunity to do the exact kind of film that people would have wanted us to do after Ishaqzaade, where we do have a romantic liaison that leads to courtship, marriage, and the ups and downs. It just felt like the right one to do with Parineeti, and that became a big trigger for me. I also liked the fact that it was a desi, traditional setting but about two very modern characters who knew exactly what they wanted out of life; it's difficult to pull off, but that's what appealed to both Parineeti and me.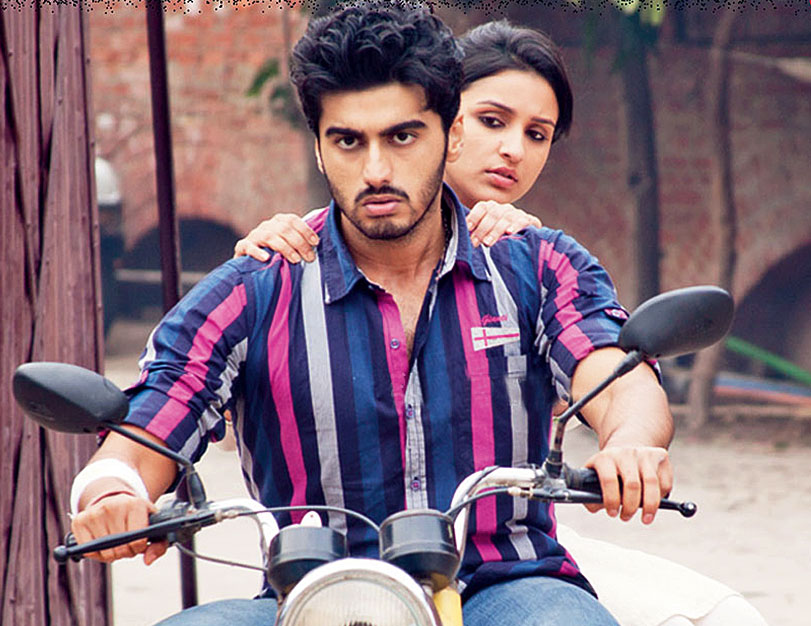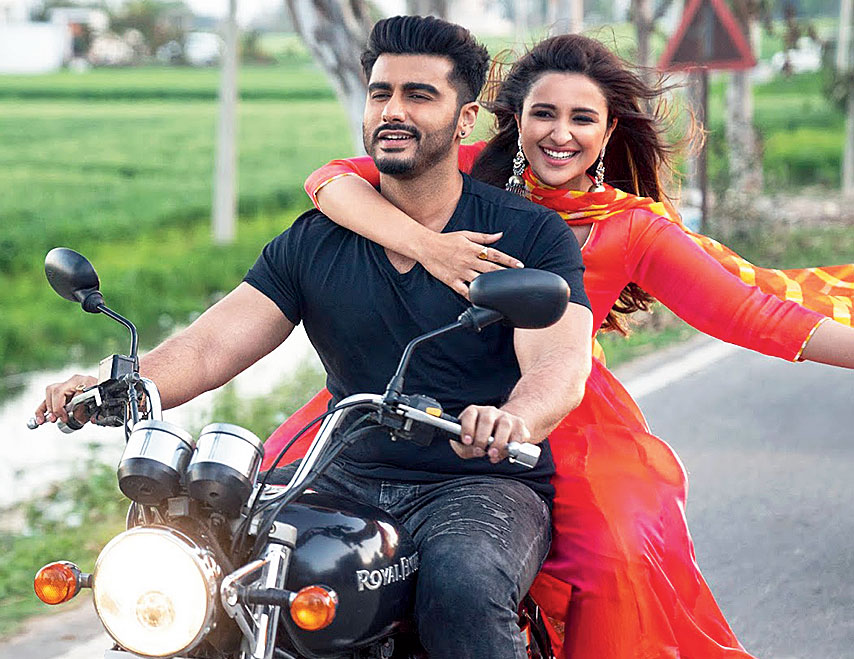 We have comedy and action franchises. Namastey London was a rom-com, which is traditionally not a genre that lends itself to franchises.
True. Obviously, this film has a different couple from the older film but the world, the milieu and the ingredients are all the same. The country is the same, the traditions we're bound with and the patriarchy are all the same. Even in places like Mumbai, if you go deeper, it's still the father who decides while the mother listens and tells the children what to do. We still have that philosophy of "Boys don't cry" and "Why are you educating a girl because she'll get married off?". But these are philosophies that get questioned in Namaste England, just the way the first film questioned certain philosophies. The title gives the audience an "in" to come with a nice preconceived idea that they're going to get the best of a happy family rom com with layers that will make you think.
In a recent interview, you described yourself as a coconut... tough on the outside...
(Laughs) When I started out, people thought of me as being detached and a bit reserved. I might just look like I am stone-cold but I am actually not. In that interview, I was talking about what my family has gone through this year and that's when I explained that everybody feels I'm a bit detached but I've always actually been very attached. I'm a Cancerian and an emotional mess. I'm someone who latches on and needs constant love and attention. On the outside, I might look like an emotionless man but inside, I am a child and that too a spoilt one! (Laughs)
Like you mentioned, it's been a tumultuous year for your family. How do you keep your head above water?
I've always looked at it as being a tumultuous year for both of them (half-sisters Janhvi and Khushi who lost their mother Sridevi in February). I've never made this about me. My initial impulse was to be there for my father (Boney Kapoor). I just thought of my mother (Mona Kapoor) in that moment and she would have wanted that I be a good son. I called up my sister (Anshula) to ask her if I could take that step of being there for two new sisters, whether it was temporary or permanent. For her to allow me to do this shows how graceful she is.
The moment I hugged Janhvi and Khushi for the first time, it just felt right. I can see my father trying to pick up the pieces every day and just being a good man and a good father, even past the age of 60. He's trying to provide all those emotions that he didn't even know existed within him. I wouldn't want to make this year about my struggles. Of course, it's been a little tiring but my priorities have also changed because of it. I've mellowed down as I've realised my life is not about the Fridays, it's about having some Sundays too. I'm working towards having a life that's balanced, one where you can walk away for a bit to rejuvenate and come back.
This year your tribe has increased…
Oh, I like that (smiles). My tribe...
What is that like and what have the girls brought to your life?
Now when my phone rings or I get a message, it won't only be Anshula messaging me; I also have Janhvi and Khushi reacting to a photo on Instagram or to a song. My father calls me more often. I'm a very lucky man to have two sisters enter my life at the age of 33. I'm one of those lucky people who got to choose who my family is going to be. I could have chosen not to add more, but Anshula and I made that choice.
We have to shift gears a little bit and talk about Bollywood's #MeToo movement. What do you think men can do at this juncture?
Shut up and listen. I just think we need to keep quiet, simmer down and listen. It's a very serious issue and we have to pay attention. We have to respect the women who have had the courage to come out, we have to believe that there is truth in every sentence spoken. I'm fairly certain we will, as an industry, bounce back by being better off for this. Two steps back will lead to five steps forward, I'm hoping with the cleanse and the detox, but we will also scare a lot of men who live thinking that power gives them the ability to get away with everything.
This is not a problem in the film industry alone; it's a mentality across economic stratas, states, languages and professions. We, as Indians, have a problem of not accepting things and living in denial. And as men, we don't understand that 'No' does mean 'No'. Flirting with somebody, having a conversation is fine... till it's consensual. Everything changes when a woman says that she's not interested. Just because she smiled at you at a party and had a drink with you does not mean that she wants to sleep with you. She's not your property and you have to respect that.
I just hope that the conversations we are having right now give women courage to speak up, educate people about what is and isn't right and something good comes out of this. These are testing times but it was overdue.