A chat with Jason Isaacs, who plays Lucius Malfoy in the Harry Potter films, as he turns 57 today
'I got addicted to the world'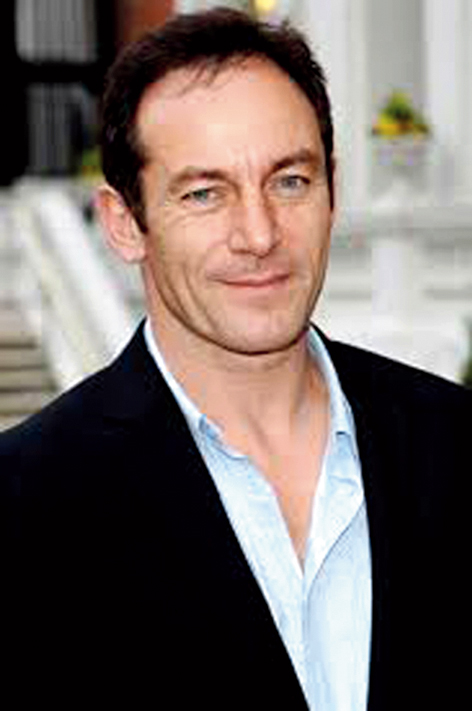 Jason Isaacs
Sourced by the Telegraph
---
Published 05.06.20, 04:15 PM
|
---
A few of Jason Isaacs's close kin have just beaten the coronavirus and the man sounded somewhere between upbeat and tired when we dialled him recently. The prolific British actor — who has churned out stellar turns on stage as well as on screens big and small — is perhaps best known for playing the pure-blood wizard Lucius Malfoy in the Harry Potter films.
Issacs turns 57 today and on the occasion, Sony PIX will air Harry Potter and The Deathly Hallows, starring the actor, at 10am. The Telegraph  chats with the man who also recently starred in Hotel Mumbai, based on the 26/11 carnage that rocked Maximum City more than a decade ago.
We know that you work almost all the months of the year. How has the break been?
Very hectic and nerve-wracking, to be honest. Some of my family members were battling coronavirus for a while, including my father, but thankfully they are fine now. So I have pretty much been running around. I am quite jealous of all those who have used this break to bake bread and write novels.... But then again, I know I am far better off than a whole lot of other people out there.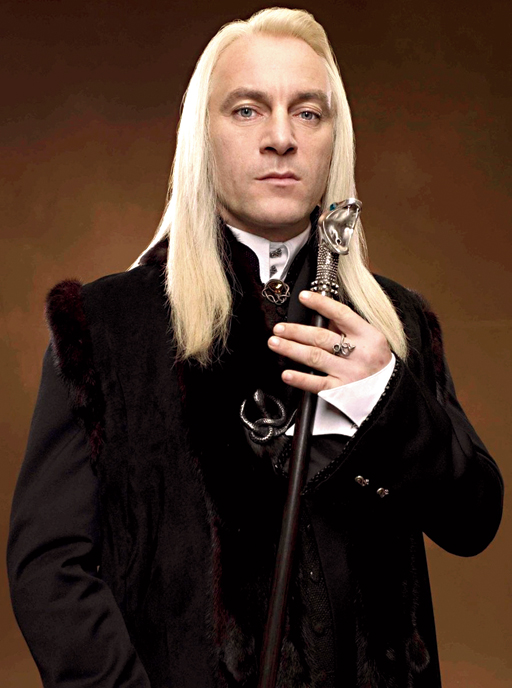 What I feel this period will definitely result in will be new connections, a new understanding of life. I hope there will be new generosity, a new feeling of community and some sort of inspirational art. I hope that the creative work that comes out of it will essentially focus on humanity.
You've had a very prolific career and continue to do so. But for an entire generation and beyond, you are known as Harry Potter's Lucius Malfoy. Is that something that annoys or do you revel in it?
For me, every character is about going on set and being that person. In other peoples' minds, I may be known for one character more than the others, but I know that if I happen to go down in a plane crash tomorrow, the headline will say, 'Lucius Malfoy killed in a plane crash'! It's not something that really bothers me because I walk practically unnoticed on the streets, and it's only the adults who recognise me for the other parts I've played.
Is it true that you hadn't read Harry Potter before Harry Potter and the Chamber of Secrets was offered to you? And when you did read them, you couldn't put them down, describing the books as 'addicting as crack'...
It's true. The books, when they came out, were very thick and seemed very daunting. But then I was offered the film, and I opened the first book... and then I just didn't look up. Like the rest of the globe, I got addicted to the world... there's something about those books, you know. There's a certain magic in the way those words are put together and they fire your imagination.
Has any one medium you've worked on been more creatively satisfying than the rest?
They are all different and honestly, the medium hardly ever matters. It's the process that's more important. Stage is obviously very different from the screen. The idea, as an actor, is to get into the skin of the one you are playing and use your imagination, aided by the script, to play him in the best way possible. Of course, the budgets on which you work determine whether a project will have Michelin-catered lunches or sandwiches from the back of a truck (laughs)... the size of the hotel rooms you stay in is different. But otherwise, essentially, it's the same.
But I have also done a fair bit of voice acting and animation is a whole different ball game altogether. You don't have anyone to interact with, you are just looking at the characters on screen and emoting and acting and reacting based on that. It's an intimate experience.
How do you weigh on the web vs cinema viewing experience?
The web has exploded in the last few years and I feel extremely happy to see the kind of stories that are being told. But the cinema experience cannot be substituted. It's a community experience, and when a piece of truth unfolds on the big screen, we all collectively laugh at it or gasp at it as an audience. Both mediums have their charm.
You recently played one of the central parts in Hotel Mumbai, which deals with an important chapter in India's socio-political fabric. What was that experience like?
The point of that film was not to just depict the trauma and the carnage of what happened, but also to celebrate the unsung heroes of that chapter. Most of the staff of the hotel chose to stay back to protect the guests instead of acting out of self-interest. Most of the army and the police failed to get access to the hotel (The Taj in Colaba) and it was only down to the courageous, humble and indefatigable hotel staff to save so many lives. Human beings are capable of extreme good and that's what this film celebrates. It was a privilege to be a part of it. It was humbling.