Salaam Ballet!
A new Netflix musical based on the true story of two boys who fought against all odds to make their way to prestigious international ballet schools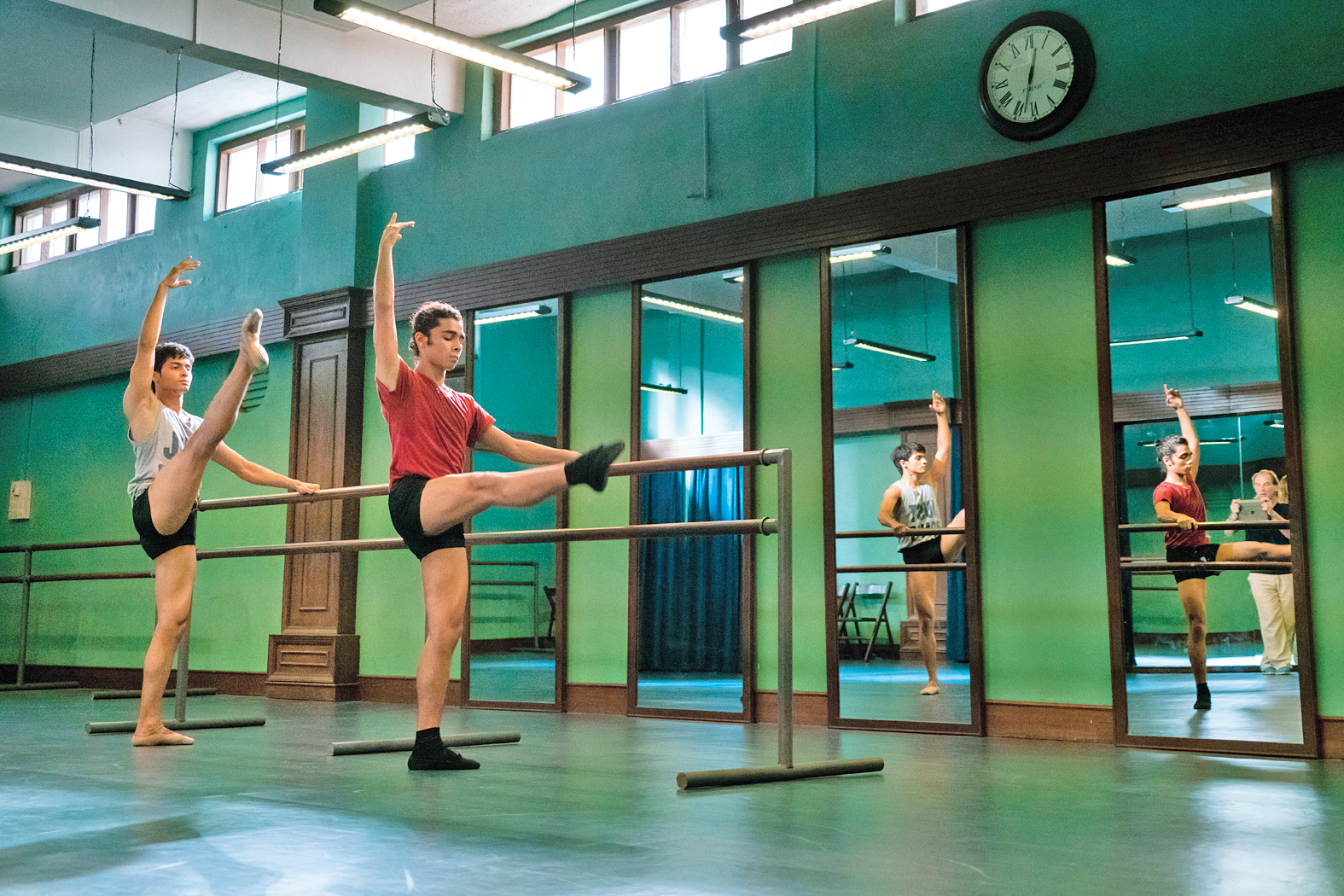 A still from 'Yeh Ballet'
Screengrab
---
Published 16.03.20, 07:33 AM
|
---
Netflix's new original film Yeh Ballet, released on February 21, is a musical based on the true story of two boys – Nishu (Manish Chauhan) and Asif (Achintya Bose) - from humble backgrounds in Mumbai, who fought against all odds to make their way to prestigious international ballet schools. Sooni Taraporevala of Little Zizou (2009) fame, who is known for writing the screenplays for Mississippi Masala, The Namesake and the Oscar-nominated Salaam Bombay, has directed Yeh Ballet produced by Siddharth Roy Kapur. We caught up with Sooni for a chat. Excerpts:
What was the genesis of Yeh Ballet?
My son Jahan Bativala was working with Anand Gandhi's (director of Ship of Theseus) Memesys Lab making VR (virtual reality) films. They wanted a director to make VR films for them and I was asked if I wanted to make one. I jumped at the opportunity. Shubhangi Swarup, who has written the book Latitudes of Longing, was an editor there and she presented me with a list of possible subjects. The story of the boys and their teacher was one of the subjects and I gravitated towards it immediately because I had also learnt ballet as a kid. Back then, it was very exclusive and no boys used to dance ballet. So, I was completely fascinated with this new development.
What did you keep in mind while casting for this film? Apparently, Manish is playing himself in it?
Yes, I needed actors who can dance ballet and other kinds of dance as well. It was a tall order. Manish plays himself but I had to find the younger boy named Asif in the film. The real kid Amir (Amiruddin Shah) was at the Royal Ballet Academy (in London) and you can't be there and make a film at the same time. It's not possible and he didn't want to disrupt his ballet career. I didn't want to either so I needed to look for someone to fill his role. That was the most stressful and nerve-wracking time for me. My casting director looked everywhere in Delhi, Chennai and ballet schools in Bombay and no one really interesting came up. Then I was called to a dance performance and I was introduced to Achintya and I just fell in love. I loved his look, the afro, his thick eyebrows, his wicked grin. I auditioned him and luckily he was very natural in front of the camera. He went through an intense period of training in break dancing as well as ballet. In the end, he was just perfect and matched Manish perfectly. With just six months of ballet, he still matched Manish who had six years of ballet behind him. He was my miracle.
From making that short virtual reality film on the same subject to Yeh Ballet, how did Netflix happen?
Netflix happened because my producer Siddharth Roy Kapur took the script to Netflix. Netflix can tell you the other side of the story (laughs).
Do you attempt to break stereotypes about gender roles with this film?
Not consciously. I was just so fascinated by their story, how they were so good at something that was so alien to them.
Since it's based on a true story, how much of it has been fictionalised and how much is real?
I'd not like to get into a percentage... I'd just like audience to enjoy the film for what it is. It's inspired by a true story about two boys and their teacher (Saul Aaron played by Julian Sands). Most of these real events did happen but it's not a documentary and I used my skills as a screenwriter and a dramatist to tell a story that's compelling and emotional.
Did you face any challenges while filming this?
Not while filming. The biggest challenge was to find the boy (to play) Asif. Once we started filming, it was really very easy and I had a fantastic cast and crew. We were well prepared and thankfully it went very smoothly.
You said you've learnt ballet too when you were young. Did that experience help you while writing and directing this?
Yes, I think it did. I'm not professionally an expert in ballet but the fact that I did learn it... I do know some steps, I know how tough it is and what it takes. It did help me as opposed to being completely alien to ballet.
After Little Zizou and Yeh Ballet, would we see you directing a feature anytime again?
Yes, I hope to direct one very soon. I have a script that I've written with my daughter Iyanah Bativala and we hope to make it soon.
From being the screenwriter for films like Salaam Bombay to now, how do you view your journey?
I view my journey as full of flukes and a lot of good luck. It's a wonderful opportunity that I'm very grateful for.