Kriti Kharbanda on signing Taish and being in love
With her birthday and her film taish releasing today, it's a double bonanza for the actor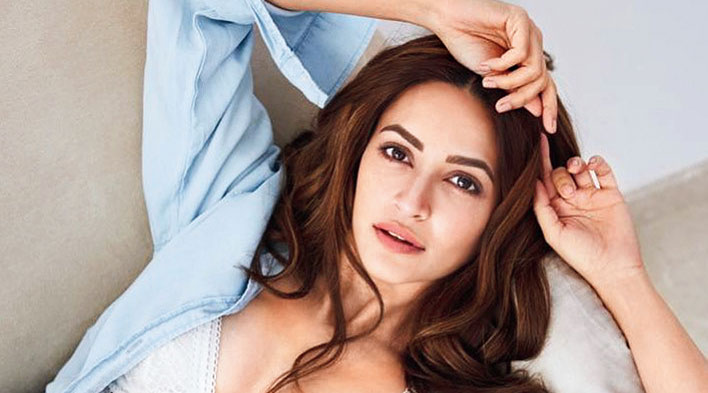 ---
Published 29.10.20, 04:07 AM
|
---
Kriti Kharbanda turns a year older today. It's also the day when her film Taish, a taut thriller directed by Bejoy Nambiar and co-starring Pulkit Samrat, Jim Sarbh, Harshvardhan Rane and Sanjeeda Shaikh, streams on Zee5, both as a film and a six-part web series. We caught up with Kriti for a chat on birthday plans, what made her sign Taish and being in love.
Happy birthday! It's twin celebrations for you with Taish releasing on your birthday...
With the year that we all are having, this is the best gift in a very long time! I feel like I have gone back to my schooldays when we would get to wear coloured clothes instead of our uniforms on our birthdays and distribute chocolates to the whole class. I would get to go to the staffroom to give chocolates to the teachers and they would treat me like a princess on that day... mujhe woh waali feeling aa rahi hain! (Laughs) Not only me, everyone I know is also so excited that my film is coming out on my birthday.
What are your birthday plans this year?
I actually have no plans. I didn't think it through, to be honest. My only plan as of now is watching Taish. What better thing than to watch your new film on your birthday, especially when the teaser and trailer have both received so much praise? Apart from that, dekhte hain because the pandemic doesn't really allow you to make any plans anymore. Just staying at home and chilling with people I really care about is on the agenda.
Actually, I am very moody when it comes to birthdays. I have had my years of feeling extremely excited, and then I grew out of it. But this pandemic has made me appreciate the smaller joys of life and I am feeling a little different about my birthday this year... I can't pinpoint and say exactly what the feeling is, though.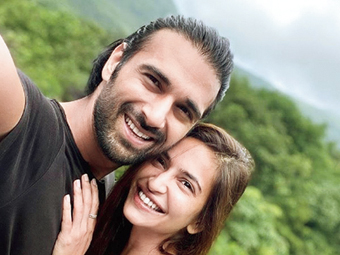 Taish seems pretty promising. What's the predominant reaction to the trailer been?
A lot of people have told me, 'I wish I could watch this on the big screen'. Taish was always intended to be a big-screen experience and it was shot like that... every frame is lit keeping in mind that this was to be watched in the theatre. But I think it's a privilege that despite being in the middle of a pandemic, we are being able to entertain the audience. All the actors are bummed that we can't watch our film in the theatre, but the silver lining is that it's now going to be reaching audiences in 190 countries. This is also the first time that a film will also be released as a web series. It feels great to be a part of this experiment, and who better than Bejoy Nambiar to be leading this experiment?
For me, my biggest compliment was Bejoy liking my work. Also, a lot of people didn't expect to see me in a film like Taish, and I am so glad I broke that mould. A lot of people are telling me, 'Arre, aapne Housefull 4 kiya tha aur ab yeh?' They are pretty surprised at my choices, but I am someone who is equally at ease doing a Housefull 4 as I am in doing a Bejoy Nambiar-directed dark thriller. I was looking for an opportunity to play a character like I have played in Taish. I am getting a lot of compliments for my look in the film. I have only one dialogue in the teaser and in the trailer, but there have been so many people who texted me saying I have spoken volumes through my eyes.
Do you look at breaking the mould with every film?
I never put myself in any category. It was people who assumed that I could only play certain types of roles. And that includes Bejoy, who laughed the first time I told him I wanted to work with him. Bejoy was the one who recommended my name for the cameo in Karwaan (starring Irrfan and Dulquer Salmaan) since he was one of the writers. I fell in love with the script, even though I knew I wasn't playing the lead. My vision has always been very clear... I would rather do a 10-minute role in a film that leaves an impact as opposed to doing a two-hour film where I am hardly there.
When I was praised for Karwaan, I told Bejoy, 'Why don't you make a film with me?' And he was like, 'You've seen my work. Would you like to do this kind of cinema?!' So I actually made Taish happen for myself. People had already decided that I can't do this kind of a film. I am so glad that Shaadi Mein Zaroor Aana, Housefull 4 and now Taish are all different films. I will soon start shooting 14 Phere (co-starring Vikrant Massey) and that's also very different. People will gradually realise that I can do everything. With Taish, that impression that I am someone who only wants to be a part of commercial cinema will hopefully change.
Even if you look at my career down south, even in my second film Ala Modalaindi, I featured in a cameo. I wanted to be cast as the lead, of course, but when I read the script, I realised that I am getting to be part of a film with a fantastic script, and that's what excited me. The funny thing is that I actually bagged my third film because of that cameo.
I think signing Housefull 4 was a big game changer for me, because this was the first time I did a full-fledged ensemble film. I stepped into it with the insecurity that I will get lost in the crowd, but on Day One of shoot, I performed the way I would perform on any other film. And things thereon changed for me completely. I became a far more secure actor after that and that's what led me to do films like Pagalpanti and Taish.
In an industry that still shies away from acknowledging its relationships, you and Pulkit Samrat have always been open as a couple. Is that who you inherently are?
I've had relationships in the past, but I don't think I had the maturity to deal with them. Even I am someone who hasn't acknowledged a relationship of mine in the past. But I think what matters is that both partners need to be on the same page. As far as Pulkit and I are concerned, I am very clear about one thing... I will talk about my relationship with respect and I expect other people to show the same respect. I believe, 'Log likh rahein hain toh kuch achha likh le, yaar. Mujhe sharm thode hi na aa rahi hain (laughs)'. I am dating someone, I am in love and I am allowed to be in love. I reveal as much as I like to, but what happens at our home is only between us.
Pulkit is someone who never hides what he feels, he's always out there with his emotions. We didn't even discuss we would talk about our relationship. We were doing a radio interview for Pagalpanti and it was day five of promotions and we had gone through the same question of whether we were dating or not. We were asked, 'Humne suna hain aap dono ke beech kuch chal raha hain?' And that's when I said, 'Please don't say that, I feel you are not respecting the relationship'. But then I realised that it was up to me to dignify my relationship and that's what we have done henceforth. We are both secure in this relationship. We don't know what the future holds for us but we are in a very happy space.