Inside Riverdale
We catch up with Madelaine Petsch, who plays the sassy Cheryl Blossom on the show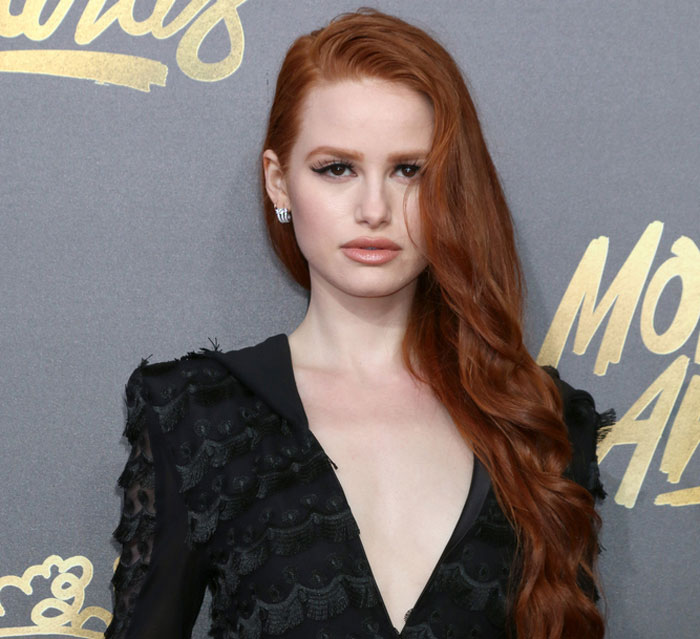 ---
Published 21.10.19, 04:18 PM
|
---
Archie, Jughead, Veronica and Betty are back!
Season 4 of the teen drama Riverdale, based on the Archie comics, premiered earlier this month. The show follows the residents of the not-so-sleepy town of Riverdale. The first season unravelled the saga surrounding the tragic death of high school golden boy Jason Blossom, the second season dealt with the mystery of the Black Hood and the third season delved into a sinister cult and the unmasking of the Gargoyle King.
We catch up with Madelaine Petsch, who plays the sassy Cheryl Blossom on the show, to find out what can the audience expect from Riverdale Season 4…
What can the audience expect from season four?
We pick up the story (from last season) three months later and they are all about to start their senior year of high school. Cheryl is hyper-focused on getting into Highsmith College and bringing her girlfriend (Toni Topaz, played by Vanessa Morgan) along with her. Fingers crossed that happens! I think season four is more about the relationships in the town, so it will focus on Betty (Lili Reinhart), Veronica (Camila Mendes) and all those people. And Archie (KJ Apa) as well. Cheryl loves Archie so much. There will still obviously be a thriller element to the story but I am not allowed to talk about that. It's got something to do with the end of last season but you'll find out soon enough. It's going to be about what you focus on when you're in senior year, but Riverdale style.
What else can you tell us about Cheryl's story this season?
Cheryl is sinking down into a not-great mental state. She got her brother's (Jason Blossom) dead body in her basement and she's speaking with him and she feels like he's back with her again. I think we're going to have to address that fairly quickly at the beginning of the season. Mental health is definitely going to be a large part of Cheryl's story this year. It's heartbreaking that this is what she felt like she needed to do to cope with his loss and the discovery that her mother is a serial killer, as well as her father. Well, her father wasn't a serial killer; he killed one person. I guess he's just a murderer, but that's still very rough for Cheryl. Maybe she'll have some fun therapy sessions to get through this. 
Speaking of Toni… What can the fans expect from Choni (Cheryl and Toni)?
You definitely get to see a lot of Choni in the first two episodes of season four. I think Choni is really good for Cheryl. It's her first relationship where she's truly being her honest self. She's saying, 'This is me. Deal with it.' I think that's a really beautiful thing to watch her go through. I think Toni continues to bring out those sides of Cheryl. And hopefully, Cheryl will bring out those sides of Toni at some point too.
With flash-forwards being an element to the show this season, there's always potential for you to know where your character is heading. Do you prefer knowing more about your character arc ahead of time?
The nature of the way that Roberto (Aguirre-Sacasa, showrunner) runs the show is that he likes the way the audience watches the show and find things out as they see the story unfold. He lets us do that with the scripts too. In that sense, he doesn't typically tell us too much. I think he enjoys that. He's like, 'I can see their reactions and it's great.' However, for somebody like Cheryl's mother on the show, I think it's very important for her to know that she's the Gargoyle King all the way through. You know what I mean! For somebody like Cheryl, I think it's easy for me to adjust to something small in my story, but I know the big things about her. For example, I knew Cheryl has been a lesbian from day one, so they let you know the things you need to know. You need to know certain things about your person that you're playing. You have to have the tools to create the person on screen.
Catch Riverdale Season 4 every Thursday at 10pm on Colors Infinity