Indian cinema: Beyond Bollywood
Underneath all the glitz are industries searing to bring out untold stories from the different regions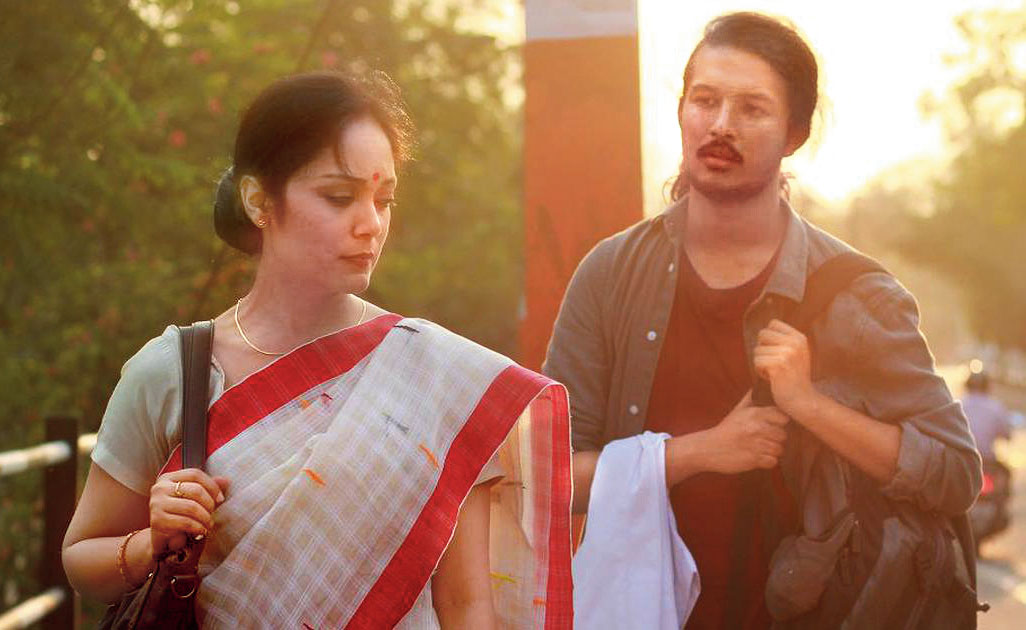 ---
|
Calcutta
|
Published 30.12.19, 12:30 PM
---
Think Indian cinema, think glamour. But underneath all the glitz are industries searing to bring out untold stories from the different regions.
If Marathi and Malayalam cinema have seen a revolution of sorts for years, the Bengali and Assamese are not far behind. With each passing year their individuality is multiplying manifold. In a year when regional movies gave Bollywood a "chase" for its money, here are the top 5 from the states that left us reflecting on what we just saw.
Aamis (Assamese)
This Bhaskar Hazarika film starring Lima Das and Arghadeep Baruah is a pure gem. Nirmali (Lima), a married paediatrician in her late 30s, leads a peaceful but joyless domestic existence in Guwahati. Her doctor husband is mostly out on relief work, leaving her alone to take care of their son. One day Nirmali meets Sumon (Arghadeep), a PhD student researching on food habits.
Sumon warms up to her and exposes her to believe there's no food that can be considered abnormal. The duo quickly discover their shared love for meat, and start bonding over meals comprising unusual meats. But as Nirmali's tastebud get adventurous, their relationship turns bizarre. With Aamis, Assamese films have arrived on the world cinema dais and it's about time independent filmmakers are encouraged to execute rare stories.
Kedara (Bengali)
Forlorn ventriloquist Narasingha (Kaushik Ganguly) is a feeble man (much ironic to his name), who stays at his decrepit ancestral home and hears from people around him (from the youth at the tea shop, his neighbour to his maid) that he is a loser. A dreamer, with schizophrenic trends, Narasingha talks to people from his past by imitating their voices, or receiving a number of broken telephones, until Keshto, a scrapdealer (Rudranil Ghosh), hands him a kedara, a high chair with handrest, that he always dreamt of owning. Narasingha discovers the hidden prowess and confidence in him but this results in a tragic turn of events, shattering the dreamer in him. This directorial debut by ace music composer Indradip Dasgupta got the filmmaker a National Award for being subtle and simple. It can definitely be considered as Ganguly's best in terms of acting. Arijit Singh's background music is a character in itself. With amazing camerawork, the soundscape in the film reminds us how the simplest of the simple chores have their own music, only to get lost amid the chaos.
Android Kunjappan Ver 5.25 (Malayalam)
A conservative small-town villager's son has to leave his father and home because of his job but the father-son relationship gets a twist when an artificial intelligence humanoid enters their lives. Written and directed by Ratheesh Balakrishnan Poduval, this film is a take on modern lifestyle, stubborn relationships and how at the end it is love that matters. With an out-of-the-box-idea, the writer-director brought out an appealing drama with clever scenes and a good dose of comedy.
Kastoori (Marathi)
If there's a category for the best child performer of the year it has to go to Samarth Sonawane for Kastoori, a film about a boy in school uniform who cleans toilets. This semi-autobiographical deals with oppression of Dalits. Gopi, the class topper, especially in Sanskrit, is subjected to casteist ridicules because he always smells like sh**. His father is an alcoholic and so the boy takes his place for sweeping, cleaning septic tanks and even carrying out post-mortems. Now Gopi and his best friend want to invest in musk-flavoured perfume to get rid of the odour. This grassroots story, shot in 40 days in Barshi on a shoestring budget of Rs 75 lakh, talks way beyond love, hate, bonding and triumph in the social milieu.
Super Deluxe (Tamil)
An unfaithful newlywed wife, an estranged father, a priest and an angry son land themselves in the weirdest mess one fateful day. Every story is so well connected with each other that in the end you need to recap and ask yourselves how the writers — Thiagarajan Kumararaja, Nalan Kumarasamy, Myshkin, and Sekar Neelan — could weave the four stories into one. So gripping is the storyline that you even tend to skip your girlfriend's call while watching Thiagarajan Kumararaja's Super Deluxe. It's not preachy, yet has a message, is deeply subtle yet hard — and that's what the film scores on.