In 99 Songs, A.R. Rahman's music soars, but his writing doesn't
Exotic visuals and evocative music can never stand in for an engaging story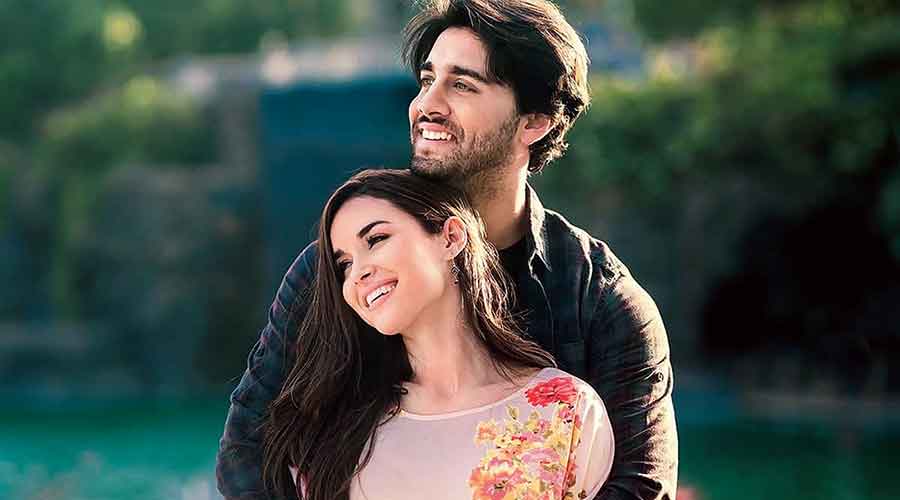 ---
---
Zindagi mein dekhne se zyada mehsoos karna zaroori hain. Aur music humein mehsoos karna sikhata hain". This line in 99 Songs effectively sums up the film. This is a film in which you can actually 'see' the music. You see it when a young Jay, denied a toy guitar by his father, flies a kite, but riffs on its string like a guitar. You see it when an older Jay (debutant Ehan Bhat) runs his fingers lyrically on the keys of a piano as he faces off in a musical jugalbandi with an old friend. You see it at the end when Jay and his girlfriend Sophia (Edilsy Vargas) are reunited in a frame that resembles an opera. You see and feel music — soaring, pulsating, life-affirming, heartbreaking — in each of the 133 minutes of 99 Songs.
But exotic visuals and evocative music can never stand in for an engaging story. 99 Songs, unfortunately, doesn't have that. Music maestro A.R. Rahman makes his debut as writer and producer with this film. The music, predictably, hits all the high notes, but the writing falls woefully short, employing age-old tropes in a story that's as old as Bollywood itself.
Rahman, truth be told, has actually written an Imtiaz Ali love story. There are shades of Tamasha in Jay's struggle to choose between his heart and his brain. There is the kernel of Rockstar in the man's angst-ridden journey to win his sweetheart through the medium of music. But 99 Songs lacks both warmth and soul, with style overpowering substance.
"Badi interesting kahaani hai tumhari" is what Jay is told sometime during 99 Songs. It's a statement that's not only misplaced but also ironical. Madly in love with the mute Sophia, Jay's musical aspirations are first dismissed by her wealthy father (played by music man Ranjit Barot), after which he tells the young man to compose "100 great songs" and then seek the hand of his daughter. It's a stale premise, livened up only by the music that's born out of Jay's quest to win over his ladylove.
A majority of 99 Songs is, therefore, dedicated to Jay's musical journey. And what better place for the man to land up than in Shillong, the rock capital of the country? Accompanied by his close friend Polo (Tenzin Dalha), Jay spends a good amount of time in the north-eastern town, seeking to not only compose his music but to find himself. Guitars are strummed around fireplaces in the evenings, there are heated debates around Jimi Hendrix and before long, Jay finds himself in the company of Lisa Ray, who plays a character known as 'the jazz queen of Shillong'. Out she emerges in silken gowns and plumes stuck in her hair, but it's hard to believe that a jazz club in Shillong will have someone singing in Hindi.
Misunderstandings, heartbreak, a stint in rehab and every other predictable trope in the Bolly book mars whatever magic the music of 99 Songs — with Jwalamukhi stirring one's soul — manages to conjure.
To give credit where it's due, Ehan Bhat has great screen presence for a newcomer, but Edilsy Vargas's portrayal of Sophia is inert and lacks agency. Manisha Koirala pops in for an unmemorable cameo and Indian Ocean man Rahul Ram plays a character similar to the one Piyush Mishra did in Tamasha. The rest of 99 Songs is a blur.
Rahman had dubbed 99 Songs as an 'experiential and experimental' film. It somewhat lives up to the former, but the latter isn't quite what was promised. We, however, look forward to his next.
Which is your favourite musical? Tell t2@abp.in

99 Songs is currently playing in theatres