Ileana D'cruz loves being lazy
'I feel like I have my own place in this industry and I am very comfortable with that'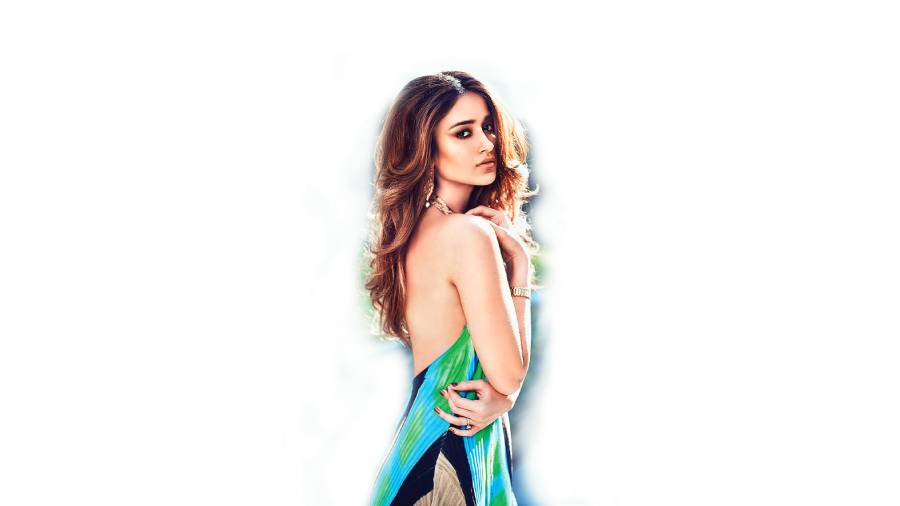 ---
---
It's almost been a decade since Ileana D'Cruz charmed us as Shruti in Barfi! Since then, there have been some stellar turns, Baadshaho to Rustom to Raid. After a brief break, Ileana plays an intrepid journalist, facing off against Abhishek Bachchan's powerful stockbroker, in The Big Bull, streaming on Disney+Hotstar from today. The Telegraph caught up with Ileana for a chat on the film, her 10 years in the business and why she loves being a 'lazy bum!'
The Big Bull has managed to build a nice amount of buzz. What is the audience looking forward to the most?
I am normally not the kind who asks, 'Hey, what do you think?' Or send forwards asking people to watch my film. But friends of mine, who are the kind who are very unbiased with their feedback, are looking forward to the film. They have liked the trailer, they are curious to see how the film has turned out. That's all I could ask for.
What made you sign on?
The part is that of a journalist. She's incredibly strong, she's very opinionated and she's kind of like a one-woman show in a man's world, in a way. For her to stand up against this incredibly powerful man (Hemant Shah, played by Abhishek Bachchan) felt amazing. It's a really fascinating story based on a lot of events that actually took place. I thought it's a good story that really needed to be told. It was pretty much a 'yes' straightaway from me.
Is she like you in any way?
Oh God, yes! Absolutely! Very opinionated, for one (laughs). The only difference is that she has a lot of balance. I do too, but I tend to lose it every now and then! (Laughs) She has the sense of when is the right moment to speak. She's incredibly strong, but at the same time, there is a certain vulnerability to her. She's dealing with a lot of intimidating and powerful men in the world that she is in. I think that was the only difference... I am not somebody who gets intimidated easily. That was the balance I had to bring in because I couldn't really play myself in that respect. It's a very interesting character. To bring down this very powerful man single-handedly was very thrilling.
What was it like to deep-dive into the '90s?
Weirdly enough, the only difference was the lack of cellphones! (Laughs) Apart from that, there wasn't much of a switch. I don't do too much homework, honestly. The way I approach my work is that I have it written out for me and then I put my own spin on the character. It makes me sound like a very lazy person, which I am not, I guarantee you, at least on set! (Laughs) But I have to give credit where it's due and it's really the writers (Kookie Gulati and Arjun Dhawan) and the director (Kookie Gulati) who made this world come alive. And I just played the part to the best of my ability.
Are you always as spontaneous when it comes to every part?
I really have to go back a long time to think when I last sat down and did homework for a character. I don't think I ever have! I have always gone with the flow. There's a film that I have just finished shooting for called Unfair & Lovely (co-starring Randeep Hooda) and they asked me to do a workshop for it. And I was like, 'Okay, how do you do a workshop?!' (Laughs) I went to my director (Balwinder Singh Janjua) and said, 'Listen, I haven't ever done readings and workshops. What are you supposed to do? Just go to a room and read your lines?!' We did end up doing it, and it was so strange for me. I am genuinely a very spontaneous person. I always feel that when you are in costume, then you end up being more in character. I literally end up winging it on set most of the time!
It's almost been 10 years for you in the Hindi film industry. How do you look back?
Things are definitely more different than they were 10 years ago. I have a lot more faith in my abilities as an actor. In the beginning, like anyone else, I wasn't really sure how much I could pull off. Now I know that I can pull off a variety of parts and I feel comfortable experimenting with characters now. Ten years ago, I wouldn't have been able to play the journalist in The Big Bull the way I have now.
My choices have definitely changed. And they keep changing with every year that goes by because I never want to typecast myself as an actor. I am constantly evolving. The kind of films I am looking at now are completely different from those I was mulling over last year. Change is the only constant... and I am constantly changing! (Laughs)
Do your life experiences and the mindset you are in at a particular time dictate the character choices you make?
I don't really know. At the time I made the decision to do The Big Bull, I don't know whether what was happening in my life had anything to do with it. But I know that at that time, there were a lot of things that were holding me back. Now, I am in a great space where there is so much I want to do and so much that I want to try. There are so many characters that I want to explore. I am willing to take that risk and there's nothing holding me back.
In an industry that's so fiercely competitive, you seem almost laidback, for want of a better word. Have you always been like this?
I am inherently somebody who hates confrontation. I am not the sort of person who is going to go looking around for trouble or controversy. I am literally a 'no drama mama' (laughs). Of course I have had my moments of insecurity like every other person out there, but I also genuinely believe that what I can accomplish as an actor and what I can do is different from what everybody else can do. Everyone is unique in their own way. The kind of layers I can bring to a character is not the same as someone else. I feel like I have my own place in this industry and I am very comfortable with that. And I am very happy with the realisation that I can do far more than what I thought I could.
You've always maintained that family and your private life are very important to you. Did 2020 reinforce that?
It did ground me in a way. It did make me think of priorities. At that time, I knew that I had to be with my family. That came first. I did make that decision to stay away from everybody for three months and be with my family in America. And I wouldn't change that for anything.
It's been a very trying year for everybody. I was raring to go in 2020, but everything came to a standstill. I had a very personal loss that I had to deal with at the beginning of the lockdown and it just shook me up, it tossed my whole world upside down (Ileana lost her uncle). It made me realise that going forward, I shouldn't feel like I didn't prioritise my family just because I focused on my work too much. Having done that, I am now more at peace with myself and more sure of myself as a person.
What do you like to do when you aren't making films?
I am a lazy bum! (Laughs) I like watching movies all day and practically do nothing. Honestly, I am so happy that there is Swiggy and I don't need to cook! It's bloody amazing how lazy I can be. And I am very shameless when I say that! It's fine to be lazy because we work so hard when we are on sets. But if there are days when I am lazy, there are others when I get on a cleaning drive and clean the whole house, top to bottom!