'I was never driven by money. Happiness, for me, comes from other things', says Rajeev Khandelwal
He plays a charming and brooding Michelin-starred chef in the web series Coldd Lassi Aur Chicken Masala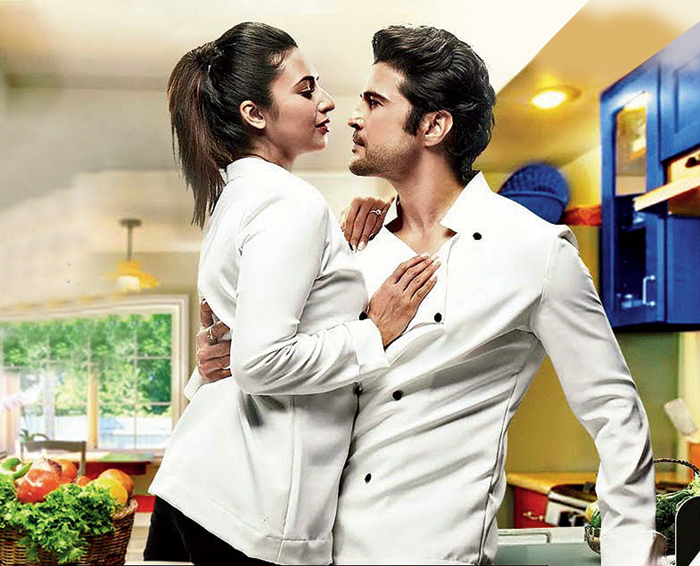 ---
---
Rajeev Khandelwal charmed an entire generation of women as Sujal Garewal in Ekta Kapoor's Kahiin To Hoga. Sixteen years later, the 43-year-old actor — who has done some quality work on screens big and small —plays a charming and brooding Michelin-starred chef in the web series Coldd Lassi Aur Chicken Masala, that's directed by filmmaker Pradeep Sarkar, produced by Ekta Kapoor and is currently streaming both on Zee5 and AltBalaji. The Telegraph chatted with Rajeev on the show, the chaos of a Pradeep Sarkar set and why he remains so popular. Want to know what turns him on? Organic farming!
Coldd Lassi Aur Chicken Masala is a very intriguing name for a show. Apparently, you didn't take to the title initially…
Absolutely! If someone tells you to act in a show called Coldd Lassi Aur Chicken Masala, your first reaction will be, 'No!' (Laughs) After so many intense roles, I was like, 'Coldd Lassi Aur Chicken Masala?! No ya, not happening!' But then, when it comes to Ekta (Kapoor), you generally don't doubt when she comes up with a title. In Kahiin To Hoga, my character was named Sujal and I died a million deaths for the first one month of shoot. I was like, 'You want me to play this macho guy and his name is Sujal?!' It sounded a little girly to me. But then the name became so popular that people started naming their kids Sujal. I've noticed that, on an average, Ekta doesn't go wrong with titles. As time passed, I realised it's an apt title for the show. It kind of defines the two main personalities (Rajeev's Vikram and Nitya, played by Divyanka Tripathi) and it also delves into the two worlds of romance and food.
Given it's Ekta, were you surprised that it wasn't spelt 'Koldd?'
(Laughs) Well, with Ekta, the extra 'Ds' and 'As' are a given!
You don't seem to be someone who believes in numerology, right?
No. I don't believe in anything of that sort. My take is very, very different when it comes to life. For some people it works and if so, it's good for them. It's completely my take that I don't believe in such things.
Being directed by Pradeep Sarkar must have been quite an experience…
It was a huge high! I didn't believe it when I was told he would be directing this show. I was like, 'Dada?! Are you sure?!' Dates were an issue for most of us, but once Dada was on board, everyone worked out their dates. When you work with people like Dada, you realise what experience really means and what makes people like him the way they are… so loved and so respected.
I had seen all his previous work and I was a little nervous, to be honest. But the day I landed up in his office for the first time, he and his wife treated me with so much love and made me so comfortable. He told me he was a fan of my work and I remember being so psyched out. I was worried whether I would live up to his expectations. I told him during the workshops before the shoot that he would have to help me because this character is actually two characters in one… a younger version and a very different older version. And in his lazy Bengali drawl, he would tell me, 'Arre, sab ho jayega' (laughs).
Of all the directors I've worked with, I have been most comfortable with Dada. Despite the fact that he's the noisiest director I've ever had… he screams his lungs out in Bengali on set, curses in Bengali… but you never take anything he says personally. In fact, he looks so cute when he screams. He screams at everyone and yet every member of the team loves him. He knows how to get the best out of his actors. Whenever he would need a retake from me, he would be like, 'Kar na, Rajeev, kar kar!' (Laughs) He's such a lovable man and if you like my performance on the show, a lot of it will be because of him.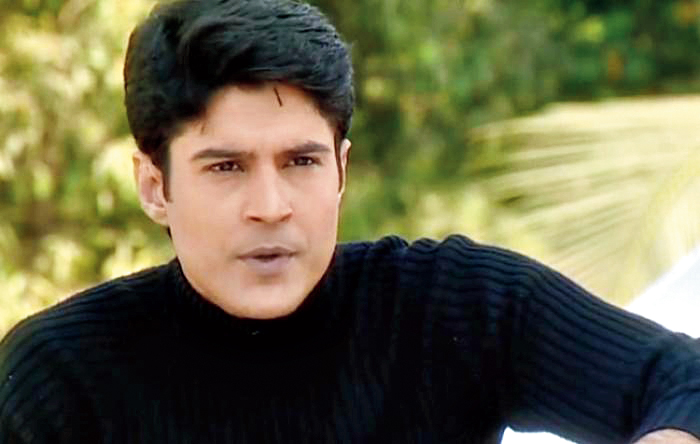 Did you pick up any Bangla on set?
Of course! At times, I felt we were shooting a Bengali film! (Laughs) Everyone on set was either a Bengali or a convert. I would flip on Dada saying, 'De! De!' (Laughs)
He's known to be quite a foodie and this is a show that has a lot of food…
The series won't be the same if you take the food bit out of it. We used to cook for the camera and the chef used to cook for Pradeep Sarkar! (Laughs) There are many restrictions on his diet, but even within that, he would keep eating while sitting on the directors' chair… chips, saunf waali supari, kachhi aam ki kairi, candies…. His wife and I wouldn't allow him to eat sometimes, but without food, he wouldn't shoot!
So did you put on weight while shooting this show?
No, no! I play a chef… I don't cook for myself, it was only for the camera. And when the food is being shot so many times, after the third or fourth take, you don't feel like eating it. And anyway, I am not a foodie. You can take me to the best restaurants, but it will be very hard to tempt me.
Given you solo travel so much, I am sure you can cook to at least sustain yourself...
For sure! My habit of cooking started very early when I left home to work here in Bombay and it was more economical to cook at home than to eat out every day. I am talking about the year 1999-2000 when I had to make Rs 50 last from breakfast to dinner. So yes, I started cooking then and it was mostly about being innovative. Even today, I don't follow any recipes and my cooking is largely innovative and experimental.
What do you cook best?
Everything I cook is good because it's different! (Laughs) You may not like it… my wife (Manjiri) sometimes doesn't like what I make, but I have noticed when I don't tell her what I have made, she loves it! She's a big foodie and she finds some of my experiments blasphemous, like when I use karela with anda! (Laughs) But one day I will make it and I am sure you will love it. Just wait and watch!
I do organic farming in my home in Goa and I have always been very clear that I will try and grow everything I eat. Even the spices I use are fresh off the plants I grow. I try and create new ingredients out of what I grow and that's how I cook. I just told you I am not a foodie, but the only thing you can win me over with is organic fruits and vegetables. It really turns me on! (Laughs) I will make a trip to Goa only because there is jackfruit growing in my garden! My caretaker sends me pictures saying, 'Sir, yeh papeeta peela ho raha hai'. And I am like, 'Shit, I have to go now!' So I end up spending Rs 25,000 just to have that papeeta! So ya, that's my turn-on (laughs).
You mostly play intense, brooding roles. Does Coldd Chicken Aur Chicken Masala take you back to the romantic image you first established as Sujal?
It does. It's been almost 16-17 years and this is only my second romantic role. When Sujal became so popular, I didn't want to get into that zone anytime soon. You do love the attention from girls and the adulation, but I didn't want to do it again because that was my comfort zone. Now I realise that even after so many years, there is a certain section of the audience — specifically girls and women — who want me to play a romantic character. So I was like, 'Before I get too old, let me do it!' (Laughs) I am glad this came along and it had the right script.
When you come back on set after such long gaps, does it take some adjusting to initially or does it feel like you never left?
It's tough, ya. I enjoy the process of acting, but I feel very lethargic to go on set. For me, my work is not my life. When I get into it, I enjoy it, but initially the whole idea of committing to something for three months and not travelling and having a monotonous life is very intimidating. But yes, I am off next month on another stint of travel. Already shortlisting places!
When we had last spoken, you had said you can't sell your peace to make money. Is that realistic given the industry you work in?
Money is important, but I was never driven by money. I could have made tons and tons of money when I quit Kahiin To Hoga. But in subsequent shows, I was being offered money and not quality. Being offered Rs 30,000 a day at that time was huge. But I didn't want to do it. I refused to make appearances or perform at weddings. I don't do reality shows. I am told to monetise my tweets, but I don't do it. Happiness, for me, comes from other things.
When I step out, I don't expect anyone to know me. I don't behave like an actor, and yet fans are so good to me. I am average looking, I feel. It's a mystery to me how this love and popularity has sustained despite me doing less work.
Given that you have been a prolific documentary filmmaker, what about creating your own content?
I am toying with that idea. It's been simmering for many, many years. I sometimes think I will go to Goa and write for a few weeks, but once there,
I end up getting busy with my planting, running, swimming, boxing cycling…. I think that call to create will come some day. I can feel it. Right now, I am content eating that papeeta! (Laughs)
I am a Rajeev Khandelwal fan because... Tell t2@abp.in