I love my privacy, says Radhika Apte
'I am not constantly on display and it's not part of my job profile to give selfies'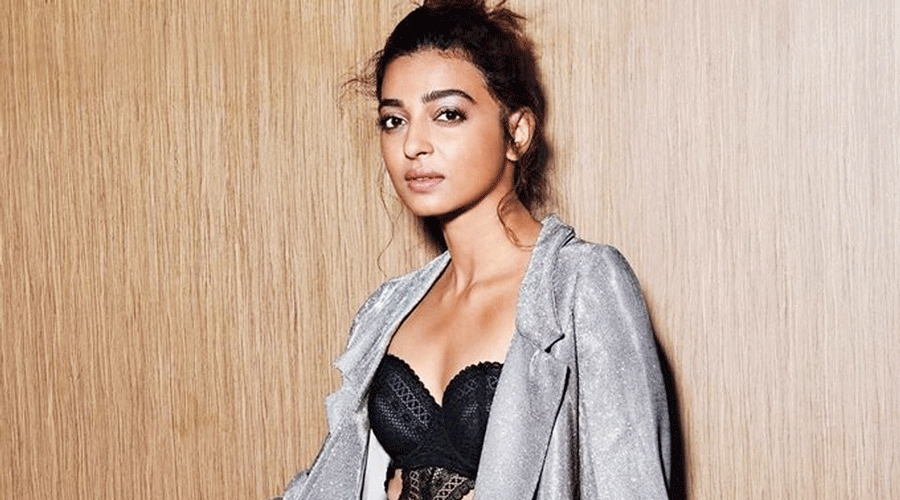 Radhika Apte.
Sourced by the correspondent
---
Published 22.05.21, 12:44 AM
|
---
Radhika Apte was the guest at a recent online session conducted by YFLO Kolkata. Named 'Breaking Stereotypes With Radhika Apte', the engaging session, as the name suggests, focused on how the 35-year-old actor largely marches to her own beat. Excerpts from the session moderated by Soni Jain, the chairperson of YFLO Kolkata.
Radhika, you studied mathematics and economics in college. How did you realise that acting was your calling?
I actually don't remember what inspired me in particular to take up acting. My mother wanted to be an actor, and maybe it comes from there. I was a dancer... I used to study Kathak and then I also did a lot of theatre in school and in college. I always only wanted to do that. I loved watching films, I loved going for shows and watching theatre. I loved being on stage, it didn't scare me.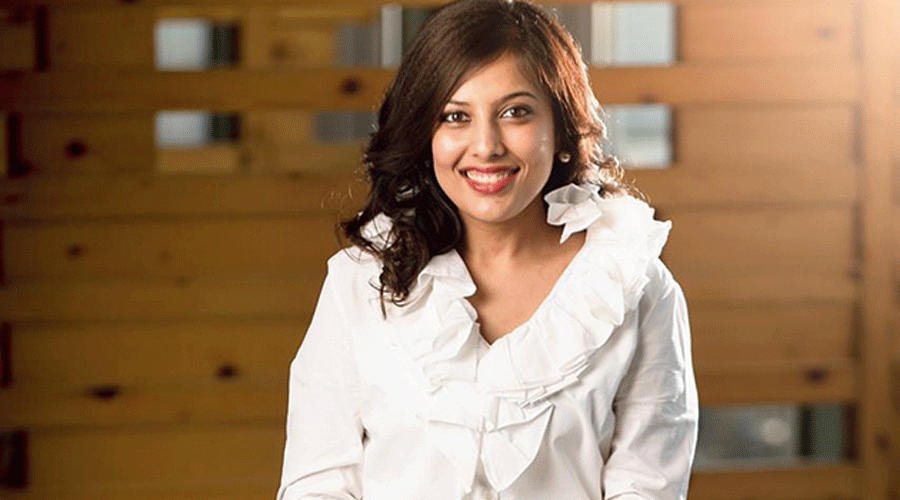 As far as studying economics is concerned, my father wanted me to have a degree. At that time, coming from Pune, there was this whole mindset that studying arts will not allow one to have a stable career. I didn't believe that, but it was just a lot to fight against constantly (smiles). I decided to take up economics because I really enjoyed the subject. And I absolutely love mathematics... my grandmother was a mathematician. But I always knew that I would do acting, or something in the performing arts.
From Bengali to Marathi, Telugu to Malayalam, and many more, you have worked in so many industries. Was straddling so many industries by design?
Nothing in my life has been by design. It was just a coincidence, in the sense that I was auditioning for Ram Gopal Varma's Rakta Charitra (2010) and I did not know that he was going to also make it in Telugu and Tamil. I did a Hindi play in Bombay and Rahul Bose saw it and recommended my name for a Bengali film (Antaheen). I am Maharashtrian, so working in Marathi came naturally to me. Because of Rakta Charitra, I started getting offers from the film industries in south India. So it was really coincidental.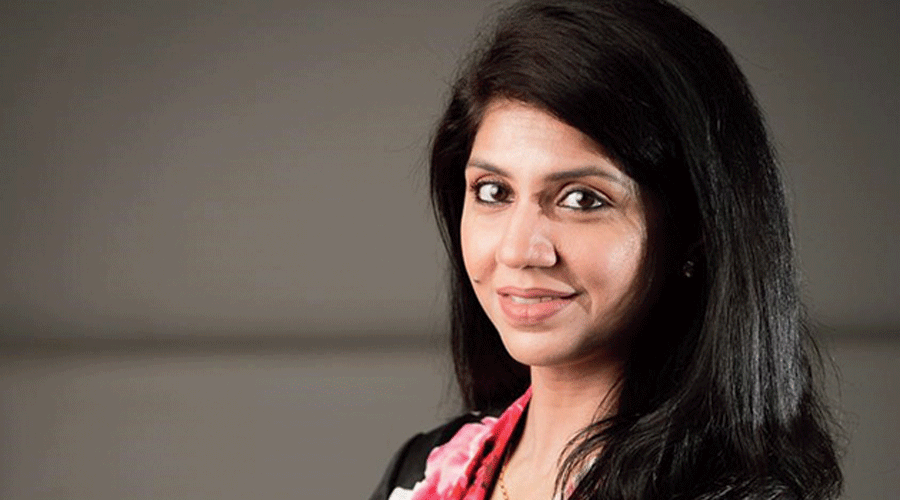 Do you speak all those languages?
I speak Marathi, Hindi and English. I can understand a little bit of Bengali because I worked there substantially at the beginning of my career, and I think Bengali and Marathi have a lot of similarities.
In which industry have you enjoyed working the most?
I think it's Bollywood and that's obvious because when you know the language, you feel at home and you can improvise on set. I think it's essential to know the language you are working in and that's why I have kind of stopped working as much in the other industries.
I also believe that you have actors from those industries who should be getting employed and who speak the language, and for me, it was genuinely difficult... I was just constantly focusing on the lines every day. I have made my life in Bombay, and that's why I pick Bollywood... just comfort, convenience, familiarity....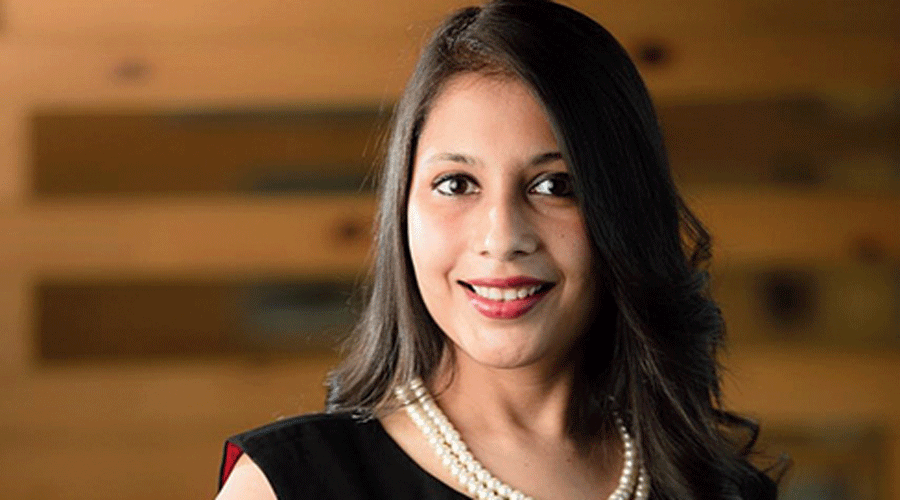 We see many sides of you — from walking the ramp in designer clothes to going completely de-glam for films like Parched. Does this constant switching come easily to you?
That's the job, isn't it? And to be honest, we don't do anything... it's the team around us that does all the work. The stylists, the hair and make-up artistes do everything... we just sit there and then we are told to do this and to do that. They are the ones who actually work in helping me walk the ramp, which I am not very confident about. I find it terrifying to walk the ramp! I don't find it scary to act on stage or screen... but even going an receiving an award is terrifying for me! (Laughs)
When you are working on projects simultaneously, how do you switch between two characters which are drastically different?
I used to find it easier earlier... I don't know what I was eating because I had a lot of energy! (Laughs) I used to work like a dog... I didn't take a single day off for years! I was doing three projects at a time. And now I have discovered that I cannot do it. It's exhausting for me to now switch from one project to another and if things clash, I find it very disturbing. I now like to do one part, take a break, and then move on to another part. Going ahead, I would like to continue like that. I think my teenage happened in my 20s and my 30s now feel like my 20s! (Laughs)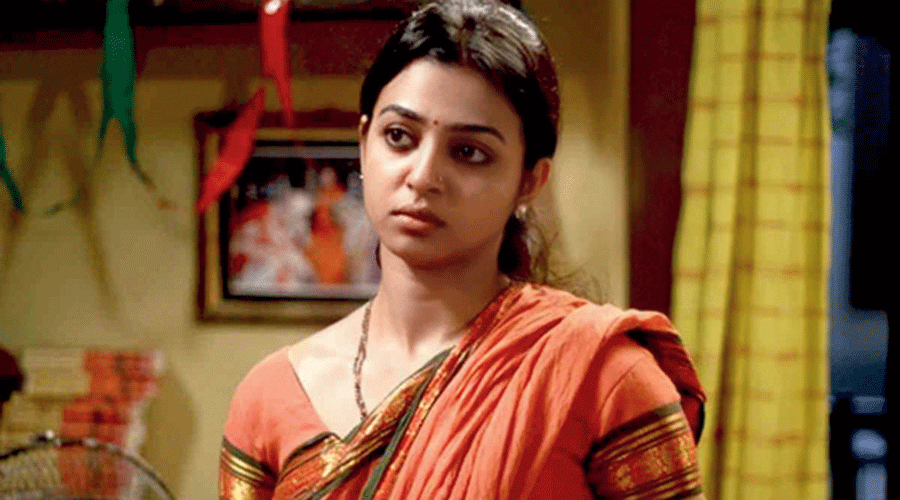 What do you count as the turning point in your career?
Shor in the City (2011, inset) did good things for me... I was suddenly noticed. After that, I took off to study contemporary dance, so all the opportunities that had come my way went away. In terms of commercial visibility, it was because of Badlapur that I was noticed a bit more in Bollywood. And then it was just a coincidence that three consecutive projects made their way to Netflix. I had about six projects releasing that year. And then I had a very quiet two years, and then Covid-19 happened.
You have said that if you weren't an actor, you wouldn't be on social media. Why is that?
I do not like social media! I haven't been on it for a week now. I am in London now and social media is really making me feel very depressed at the moment with what's happening in India. All I can do is donate, and I am doing that. I am constantly on call and trying to help. Social media is overwhelming, but it's also so powerful. Oh my God... the amount of lives that have been saved and the volume of resources that have been mobilised because of social media.
But in my daily life, I find that social media makes me feel small, underconfident and insecure and constantly anxious. There is no reason... even if I see a tree, I feel insecure (laughs). Social media only makes you look at the lives of others, instead of looking at yourself. I try to be there just for work, but I also do get episodes of being addicted to it. And then I have to really detox!
Being a public figure, how do you deal with so much attention?
I am really not a very public person. I see my contemporaries constantly finding new ways to communicate with their fans on social media and they constantly promote their work. I do none of it and it makes me feel uneasy. I would rather go for coffee, do gardening or see a friend, than do any of these things, and that's just a choice of mine. It's not about good or bad. I constantly feel that should I be doing more.
Of course, it's nice to be liked and loved and meet people. I like to talk to them, but I don't take selfies. I am not constantly on display and it's not part of my job profile to give selfies. I may come across as rude, but I am not... I love my privacy.
You have always advocated body positivity. Is it a challenge to not succumb to the idea and expectation of how an actress should look?
I find this whole expectation thing very hypocritical. There are so many people in the industry who go through plastic surgery and change this and change that and then they talk about body positivity... actors and actresses both. I think I am old school. It's an addiction, there's no end to it. And all you end up with is feeling bad about yourself and how you look. I find it very, very scary. When I came into the industry, I was told that my breasts were too small and my nose was a little weird... I just never went to those people again. Even today, I lose out on parts to people who have done surgeries or are younger, and I can never compete with that. It's a reality I have to accept.
Radhike Apte is an inspiration because... Tell t2@abp.in