I became aware of my prejudices: Tillotama Shome
Tillotama Shome on playing a domestic help in Sir, how casteism is ingrained in all of us and why she is drawn to never-etched-before roles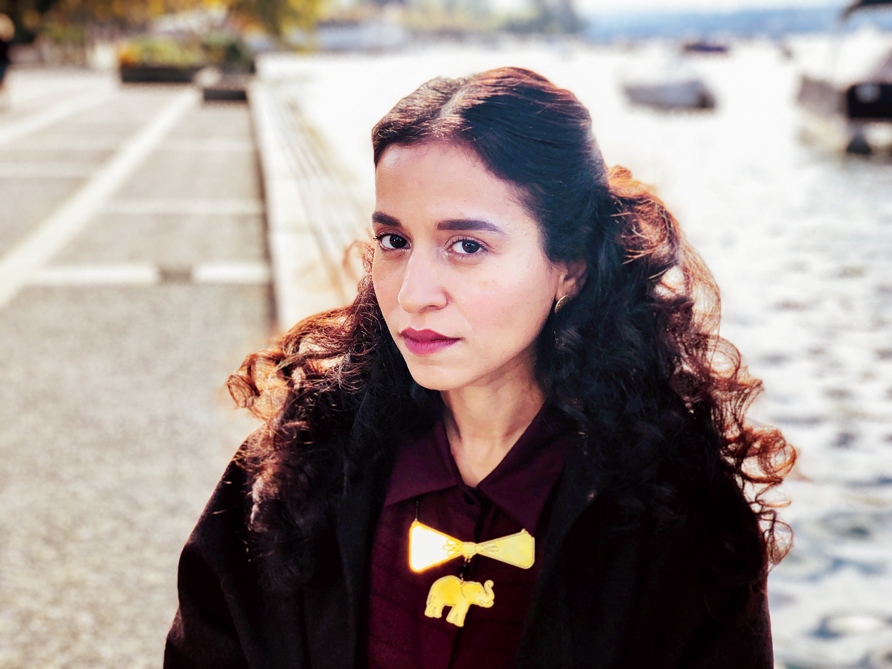 ---
---
Tillotama Shome will be seen playing an unconventional role of a live-in maid, Ratna, who is in a romantic relationship with her wealthy employer Ashwin, played by Vivek Gomber, in Rohena Gera's Sir. The film has travelled to nearly 45 international and Indian festivals including AFI Fest Los Angeles, Sao Paulo International Film Festival, Zurich Film Festival and won the Gan Foundation award at Cannes film festival while Tillotama was awarded Best Actress at the Brussels International Film Festival. We caught up with Tillotama for a chat about the film.
It seems like an extremely unconventional subject. How did you get into the skin of this character?
I was shooting for A Death In The Gunj at that time and I was sent this script. While reading, I was wondering where this story is heading and how it ends because the relationship across class in our country is such a taboo. By the time I finished reading it, I realised that the very thing that the film is critiquing is something I'm in a way also guilty of, because we live in a country that's so used to people serving us. We are not even aware of how systemic our prejudices are and this is a film that's talking about a friendship and love between a man and a woman who are divided by class. I was quite nervous because I've made a career out of playing characters that are marginalised and who've had much less privilege and entitlement than I have. I don't want my work or characterisation to be manipulative or misrepresented. I felt like I was guilty myself after reading the script, that's what attracted me to this part.
Rohena spoke about the inherent sense of dignity that Ratna has... dignity is not something that belongs to the rich, it's not a quality that can be acquired or bought with money. You either have dignity or you don't, so the notion of dignity is something that cuts through class. That became the sur of my character, no matter how undignifying her situation maybe, she doesn't lose her sense of dignity. I held on to that in terms of preparation and I had to go for Marathi classes for a month or two because there were some scenes in Marathi.
I looked online to find stories or write-ups about friendships or love about people across class and I couldn't find anything. Then my searches were more direct, about love between a man and his domestic help and the only searches that came up on Google was pornography. That's when I realised that in the society that we live in, our imagination of a relationship between a man and his maid is only relegated to the world of pornography and even in our fictional imagination, we cannot think of a world that is dignified or not exploitative. So, Vivek and I were very careful that at no point should it become voyeuristic or cheap because there's enough of that already. The task that we had in hand was a very delicate negotiation because a small misstep can make it look wrong.
After you wrapped up the shoot, did it change certain prejudices that you had in your mind?
I think change is a really big thing to say but yes, I became aware of my prejudices. I became aware of the fact that no matter how wonderful I think I am as a person but if somebody in my family wanted to marry the driver or the domestic help, would I be okay with it? When I get into an Uber, do I look at the driver and think he is hot? No, I don't because I can't even imagine dating someone who is from a different class.
So, despite all my education and the sensitive books I have read and the films I have watched, class is so deeply entrenched. We are such a class-driven society, it's like slavery but it's invisible. In our country, we don't even consider this to be a problem and till the time you don't consider it to be a problem, you won't be able to fight it. The people who work in our house don't have medical insurance, severance packages, leaves and we don't realise the immense amount of privilege that we have. We all know that inequality exists in our country but we have not equated our own cruelty with it. I think this film makes you aware that you don't think love is possible or that it gets complicated, that's why it asks, 'Is love enough?'.
Does it scare you to think how the audience is going to perceive such a topic that's considered a societal taboo in India?
No, I'm not worried about what the audience thinks about me or my portrayal of it. My matter of concern was the preparation, both Vivek and I wanted to make sure that every scene that we did at no point should look sensational. For the negotiations to be really delicate, I had to keep that inherent dignity in Ratna intact and we kept our eyes on that. That was really the focus. It made me aware of the fact that we all have blood on our hands, we are absolutely unaware of the prejudices that we have. We are so used to being served intimately that when we go to a restaurant, we don't even make eye contact with the waiter or when someone has our foot on their lap giving a pedicure, we're busy texting away on our phone. Whether you like the film or not, the film will reveal something about you.
What was the brief that Rohena gave you about Ratna's character?
The most important thing for Rohena was that at all points Ratna should be really dignified. This is not to say that all people who work in a house are like Ratna. We are all different people with different personalities but Ratna has this really strong sense of dignity. She wanted to make sure that I don't lose that dignity in any scene, no matter how undignified the situation Ratna may be in. That was something that was very important for Rohena. The lady who works in my house is always scolding us, so I'd ask Rohena stuff like, 'Why can't Ratna talk back?'. But then, Ratna is not that person.
Any interesting anecdotes from the shoot?
Most of the film was shot in a house with Vivek and I, so we would get such a sense of cabin fever. We really felt at times that we are trapped. It was a highrise in Parel with the great cityscape of Bombay sprawling across and in that house we felt that we are trapped shooting scene after scene with each other! When we went to shoot some scenes outside on the street, I felt like we've come out of the prison or something, I could feel the air on my face (laughs)!
One of the fondest memories was working with actors like Vivek Gomber... we would make sure that we travel together so we could exchange notes about the scenes that we would shoot. On the way back too, we would travel together and give each other feedback and ask if we have let each other down in any way. Gitanjali Kulkarni and Vivek have worked together in Court and there was such good camaraderie between the actors, there was no sense of ego and our only focus was how to support each other. It was a joyous way of working and I'll never forget that.
Being in the skin of Ratna all day and then coming back home at night to your own comfort zone, how difficult was it to snap in and out of that on a daily basis?
I'm not a method actor, for me it's a job. You become very aware of your entitlement and privilege and the monsters that live within you. When you play marginalised characters that are in the fringes of society, it forces you to look at yourself and the darkness in your life. That you're not as good as you think you are... you have a long way to go.
Is it a conscious choice to always go for unconventional characters?
I say yes to a character when I think that's something I've not done before and that's exciting for me. If I'm nervous about playing a character then I know it's a good thing because that means I'll work really hard. If it's something I've done before, then I tend to get lazy.
It has to be well-written because I really feel that the script is the hero. When a director trusts me with a part, for me it's a big deal and I don't want to let them down, so I want to know everything about that character that I can in order to honour their trust in me. I've never made a conscious choice to do serious, independent films only or to be the flagbearer of independent cinema. I had a great time doing the cameos in Hindi Medium and Angrezi Medium and playing this Punjabi aunty in Mentalhood (web series for ALTBalaji) who's loud and very different from me. I don't want to play myself, that'd be so boring.
What's next?
Rima Das's next untitled film, she is a self-made, self-taught director who's made her own rules of filmmaking. Working with her is like surrendering yourself because you cannot play by the rules from before, she doesn't have those rules.