What's common to Barack Obama, Bill Clinton, Charlie Chaplin, Bill Gates, Oprah Winfrey, Sir Garfield Sobers, Brad Pitt, Prince William and Jimi Hendrix? They are all left-handed.
Even Mahatma Gandhi was purportedly a southpaw, though he was thought to be ambidextrous as well.
Today is International Left-Handers Day, marked every year to celebrate the uniqueness of the southpaws.
Since childhood we are taught to use our right hand for most things we do — writing, eating, lifting... you get the drift. While it's not a problem for children with dominant right hands, it's a nightmare for kids who are lefties because the world is well, right-handed. So from scissors to tin-openers, the lefties' life struggle is often not right.
The Woods caught up with actresses Sunny Leone and Sonakshi Sinha, left handers both, to find out how it is like to be a southpaw in a right-handed world.
The Woods: Is it difficult being a left-hander in a right-handers' world?
Sunny: I like being left-handed. I have learned to use both hands for different things and also play some sports both righty and lefty. So it's actually worked out to my benefit. My husband (Daniel Weber) is left-handed and so is my daughter Nisha... not sure about my boys yet!
Sonakshi: I think it's great being kind of rare. I believe lefties are more creative, so I'm not complaining!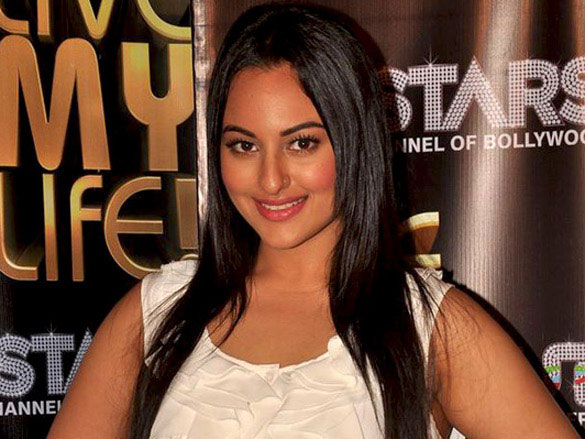 Sonakshi Sinha (Wikimedia Commons)
Any particular anecdote from your childhood as a left-handed kid?
Sunny: Since my handwriting was not that great, it took me a long time for the teacher to give me the pen instead of the pencil. Also, I had to learn to write with the paper facing a different direction so my hand wouldn't smear the pencil (mark) or pen (ink).
Sonakshi: I remember how it always was a struggle sharing the same table at school with a righty, and it still is a struggle eating next to one!
Something that created a big impact on you?
Sunny: It wasn't till later in life that people started saying being left-handed is a plus. They would say, 'Oh you must be so creative!' As a child it gave me more confidence.
Your message to fellow left-handers on International Left-Handers' Day?
Sunny: Being left-landed is amazing and some of the most brilliant and successful people are left-handed. What hand you use doesn't dictate who you are. Your dedication and your willingness to succeed defines who you are in the working world.
Sonakshi: You don't always have to be right (laughs)!