Happy birthday, Shantanu Maheshwari!
The Telegraph chats with the city boy who turns 30 this Sunday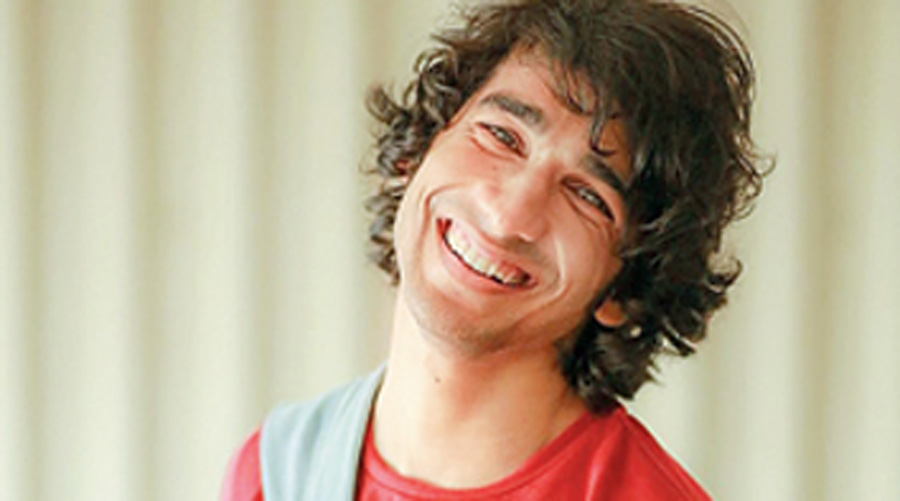 Shantanu Maheshwari.
Sourced by the correspondent
---
Published 05.03.21, 10:48 PM
|
---
Birthday wishes in advance. What were the pre-birthday celebrations in Goa like?
It was great fun! It was my first flight post the lockdown, so this trip was definitely memorable. We had a blast on the beaches and explored parts of the city which we hadn't done before. This trip was not only birthday-centric for me, but quite a refreshing change to step out of Mumbai after a long time and get away from all the hustle and bustle.
Thirty is a milestone year. How do you want your 30s to be?
Now that you have brought it up, the number '30' is striking me quite strongly! (Laughs)  I have never been a planner and I prefer going with the flow. In the industry, it is very tough to chalk out a plan of what's coming up next, so when the correct opportunity strikes, you have to make the right choices. Times and trends are constantly evolving and the opportunities are shaping up according to these changes. What I strive to do is identify what works best for me and where I fit in.
On the personal front, I mainly try and focus on being happy, keeping a positive mindset and valuing the presence of my family, which was a major learning for me in the lockdown.
When you look back on your 20s, what would you pick as your professional and personal highs?
The last 10 years have given me some larger-than-life opportunities which I am eternally grateful for. My 20s were quite a roller-coaster ride. From participating in international dance competitions and winning them, to being a part of prominent Indian television reality shows as a participant, winner and host were some of the major highlights.
I will always go back to 2015, which gave me and  (his dance troupe) Desi Hoppers our first international dance competition exposure at the World Of Dance Championship. Those six months of rigorous dance training and rehearsals before we flew off to the US were extensive, and at one point, I was actually clueless about the world outside of my practice. Making India proud at such a prestigious platform and the win in the end was definitely the cherry on the cake. Adding such a grand achievement to my list of goals at the age of 24 was a moment of pride for me.
My Khatron Ke Khiladi experience was one I consider a professional and personal high. Meeting and bonding with amazing co-contestants and facing so many of my fears and breaking them to bring home the trophy changed me as a person. It gave me a very different outlook and approach towards life.
My late 20s gave me the chance to move on from being a participant to a judge at a mega international virtual dance competition, along with other supremely talented judges from across the globe. The learning experience was tremendous and a once-in-a-lifetime opportunity.
What's kept you busy over the last one year?
I really enjoyed unwinding at home with my family and truly realised the importance of being together at such an unsure phase in all our lives. I got a chance to indulge in hobbies like DIY, drawing and painting.
I have a tendency to overthink, so all that spare time really helped me build a calmer approach and made me focus on living in the moment.
On the work front, there was a lot of digital content creation that kept me busy. Besides shooting for a World of Dance record label music video with Desi Hoppers, which gave us our first virtual dance competition win despite the lockdown, our D3 (Dil Dostii Dance, Shantanu's first major TV show) gang came up with Instagram skits featuring the whole cast together with a brand new concept of our characters time travelling into the future, which was all shot from our own homes. It was a different experience to shoot at home and mainly shoot it all by myself, making me the actor, director and cameraman, which turned out to be great fun.
Dance is your first love. But will the focus on acting be more now?
My life is incomplete without acting and dancing. Both these forms of art have enhanced my abilities as a performer. I try to strike the right balance between both, so irrespective of the opportunities that come to me, I ensure that I prioritise dancing and acting at the same time in the best possible way. Not having enough of dance or acting in my life makes it feel incomplete, and steadily working on both aspects is what makes me happiest.