Gitikka Ganju Dhar on spinning magic with her words
An anchor, an actor, a trained Bharatanatyam dancer, a Hindustani classical singer, a mom, a wife and a daughter — Gitikka Ganju Dhar wears many hats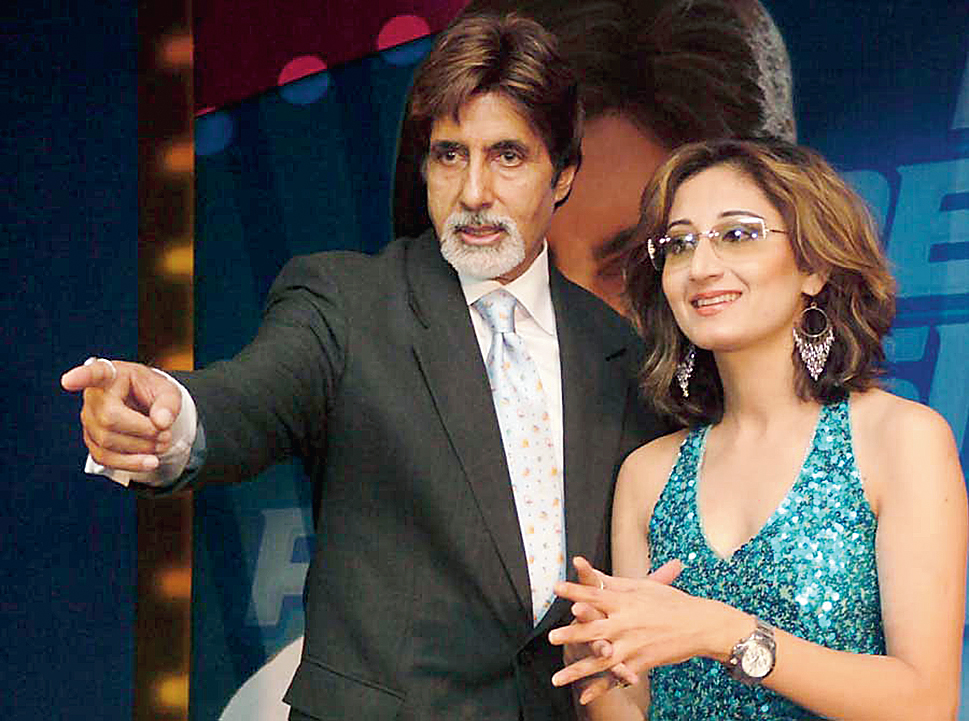 ---
---
An anchor, an actor, a trained Bharatanatyam dancer, a Hindustani classical singer, a mom, a wife and a daughter — Gitikka Ganju Dhar wears many hats. In town to host The Telegraph She Awards last month, the Mumbai-based pretty lady chats with us on playing many roles...
Was it always your dream to become a public speaker? How did the journey begin?
As a dreamy-eyed, pig-tailed girl, I had many a dream, but in none of those did I talk to save my life. In fact, as a kid I hardly talked. I dreamt of being an actor, a dancer, an interior designer or a politician, but not an anchor. I was training at the A.K.J. Mass Communication Research Centre in Delhi, I was the cameraperson in our final film project in college. I was not very clear about what I wanted to do, half-heartedly I had decided to apply to electronic media for a job as a cameraperson. Our college had shooting studios, a producer saw me walking across the lobby and proposed that I host a television show, which I did and that was it. Somehow my name reached Anuradha Prasad of B.A.G Films & Media Ltd., who roped me in to host the premiere of Pardes. I remember the first ever chief guest I invited on stage was Atal Bihari Vajpayee; I now recite lines from his poems on stage. Thus began my journey of 22 years.
You have featured in several ads over the last few years. Tell us a bit about that.
As I said, I always dreamt of being an actor. In fact, I often pretended to act, when alone in my room. My career as an anchor left me very little time to pursue any other interest. Advertisements do not demand too many days from one's calendar, so I could comfortably act in commercials. Back in the old days, I would execute more than 15 events a month, now I host a few good ones, so I have ample time to pursue acting and writing.
In fact, I am shooting for a film currently. It is quite the dream come true when you get to act with a star who was your first favourite actor as a young girl! I am at present shooting for the Aamir Khan Productions — Lal Singh Chaddha. The film will release at the end of the year.
Apart form all the professional roles, you are a mother, wife and a daughter too. How do you juggle so many roles?
Do I have an option? I follow a rule, at that moment, whatever I am doing, I focus on it 100 per cent. But yes, I take almost every call my kid makes to me. In that respect I'd say I am most committed to my role as a parent. A juggler juggles five balls at a time, a working mother can juggle 10.
You are a trained Bharatanatyam dancer and have also got training in Hindustani classical music...
My creative genes come from my parents. My dad is a good singer. Mom was a good painter. None of them were into dancing, but I can dance my way to the moon! I love dancing of any kind. It gets me going like nothing else. I have danced in a bus, on a train, by the beach, on a hill and on stage while talking. It is still an unfulfilled dream to learn Kathak. I think everyone must indulge in some form of dance, it is a great way to release toxins and express oneself.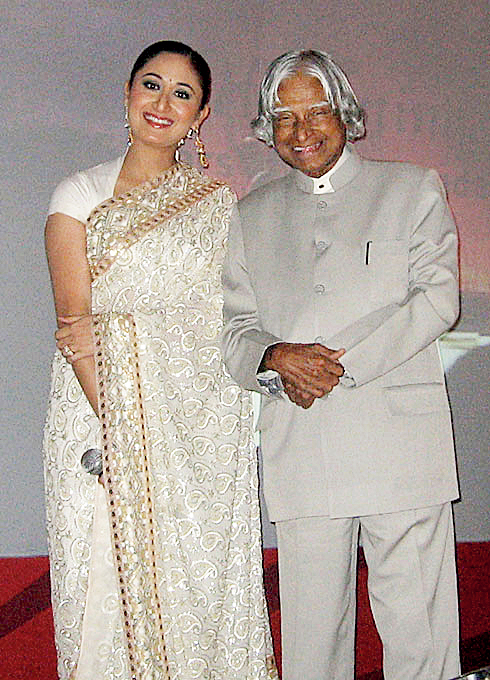 Tell us about your relation with the stage. How comfortable are you or do you still get stage fright?
I have stepped on stages across the world, for the last 20 years, and every time I took the stage, I felt like Alice in Wonderland. I begin to open up under the spotlight. The caged dancer, singer and actor in me find expression. The writer in me revels and I talk it all out.
Stage fright, no, I do not normally experience that, unless the circumstances before the event have severely unnerved me. Even then, I make a fast recovery.
How do you prepare before an event?
That is the keyword — prepare. An artiste must prepare. An important key to self-confidence is preparation. For me, 70 per cent of my job is done before I step on stage. I've researched the subject, I've penned the communication, I've rehearsed the lines, actions and movements, I've created the look and then I feel free, like a bird. I then do not have to worry about the technicalities.
Who do you draw inspiration from?
Amitabh Bachchan!
You have shared stage with a lot of personalities. Can you share your most memorable experience?
Too many to choose from. But my favourite interaction was with the late Abdul Kalam. And the most recent being President Ram Nath Kovind. He shared his opinion on my performance with me, at an event in Lucknow. That was super special.