Celebrities playing the gender card unjustly
What do actress Kangana Ranaut and tennis star Serena Williams have in common?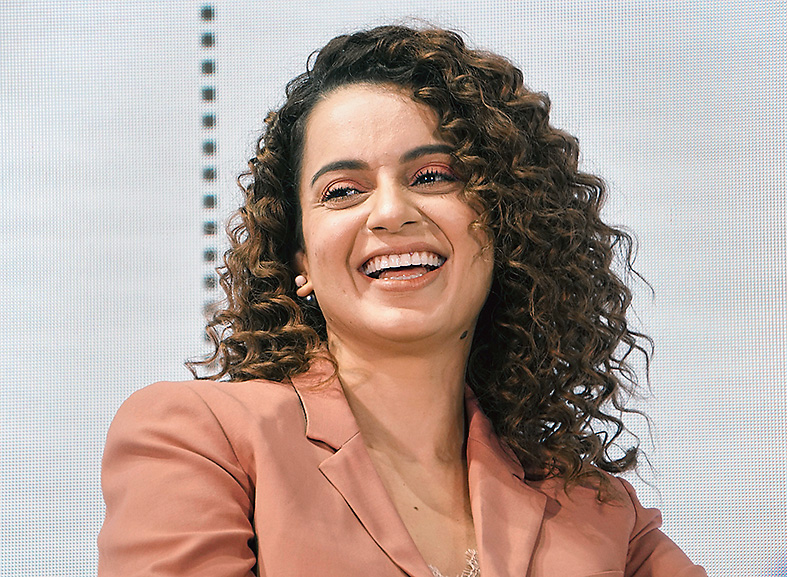 ---
Published 22.09.18, 05:59 PM
|
---
It is such a monumental disappointment when a celebrity plays the gender or race or caste card unjustly. We've seen it (mis)used twice in recent times, both occasions that ultimately diluted the cause of their gender.
Everybody in the media has been receiving a series of official but contradictory messages on Kangana and her Manikarnika takeover. The first said Krish, the original director, will always be the captain of Manikarnika and that Kangana was only shooting some "patchwork".
The second talked of the producer and Sonu Sood parting ways because his dates were committed to Rohit Shetty's Simbba.
The third had Kangana ranting about Sonu Sood who "refused to meet me" and "vehemently denied to work under a woman director". The gender card... quite forgetting that Sonu had happily worked under Farah Khan in Happy New Year. Farah initially wanted Kerala star Prithviraj for the role but changed her mind when she met him (he wasn't the hulk she'd imagined him to be) and sent Sonu a message asking for his bare torso pictures. Now that's reverse sexism, wanting to size up his beefcake quotient before signing him on. Sonu not only obliged Ms Khan, they also had a great working relationship. Sonu, by the way, is rather proud of his shirtless, six-pack abs pictures. There's one of him laughing shirtless all over the Net, flanked by Ranveer Singh and Rohit Shetty. All three are known for their "well-gymmed" bodies; it is beefcake times and that's politically all right.
But to return to Kangana's misuse of the gender card. On reshooting all of Sonu's scenes with his replacement, she asked, "Who has spiked hair with gel in a period film?" Well, if Sonu had sported that hair, how come she or the rest of the team didn't notice it while shooting his scenes? It's not about taking sides with Kangana or Sonu, it's about the absence of coherence. Evident, when Kangana was finally announced as the director, completely negating the earlier handouts that she was shooting only patchwork.
The point is, when people play the victim card wrongfully, they tend to trip themselves with logic going on long leave.
Like Serena Williams, whose meltdown at the US Open was downright unpleasant. She played up everything, gender and race, except the one big truth that she had misbehaved on the court. Australian cartoonist Mark Knight summed it up in his drawing which showed her stomping on her racquet with a pacifier beside her on court and the umpire asking her opponent, "Can you just let her win?"
Feminists don't help their gender when they blindly take up for Kangana (who selectively plays the gender and the "outsider" card) or Serena. People who've been fuming that one should remember Serena had delivered a baby girl a year ago and survived a life-threatening blood clot do her or the gender no favour. What has any of it got to do with her match behaviour that included "coaching" (her coach admitted to it), raising a racket (taking out her fury on her racquet) and calling the chair umpire names like "liar" and "thief"?
Like Ms Ranaut, Serena has gone on about, "...it's just an example for the next person that has emotions and that wants to express themselves, and they want to be a strong woman." So a woman becomes strong when she throws a mega-tantrum on court and that's okay?
What has any of this got to do with gender or race anyway? John McEnroe was neither a woman nor a coloured sports champ but he himself remarks that people remember him more for his (much-fined) tantrums than for his (very fine) tennis. Ilie Nastase, the Romanian champ, too was labelled Nasty Nastase all his life.
So stop it, girls. If a woman is really strong, she won't play victim. Because that's when all the stereotypes about "hormones", "PMS" and "women can't handle their emotions" overshadow Kangana's or Serena's really laudable achievements.
Bharathi S. Pradhan is a senior journalist and author