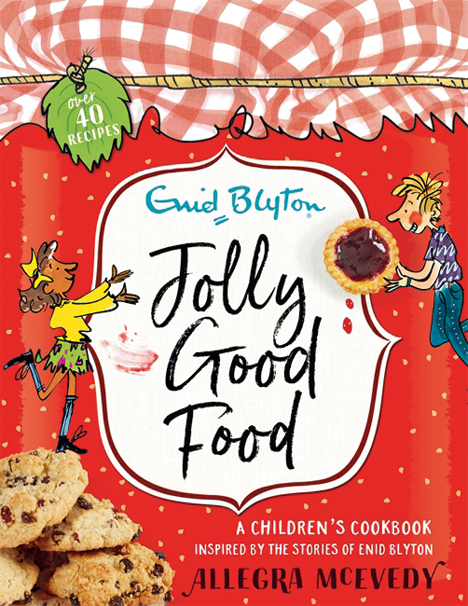 ---
Published 14.02.13, 06:30 PM
|
---
Like any other cuisine in India, Parsi food has been influenced by Indian spices and, of course, cooking processes. Yet, it retains a unique identity. And this can be seen in Patrani Machhi in which the fish is first coated in a mint and coriander sauce, and then wrapped in a banana leaf for steaming… something like Bhetki Paturi minus the mustard sauce.
Now consider our very own Bong-style devilled eggs with mint chutney inside — that is something like the popular Parsi dish Ida Chutney Pattice. Such delights await at the 10-day Parsi food festival, starting February 15, at the Eden Pavilion at ITC Sonar.
Celebrated Parsi chef Parvez Patel has been flown in from Mumbai to give an overview of a cuisine that has evolved over the centuries. Patel is, in fact, an inspiration for many chefs. He began his career at a one-dish-a-day garage restaurant but today he cooks for Tata Steel employees at their annual function (in Jamshedpur) which Ratan Tata doesn't miss!
So, what is Ratan Tata's favourite food? "He is known to have a liking for khatta-meetha (tangy and sweet) masoor dal cooked with lots of garlic, mutton pulao dal and nut-rich baked custard," said chef Patel.
Parsi cuisine, initially influenced by Gujarati spices and tastes, has evolved to amalgamate two cultures — Persian and Indian. Predominance of nuts, dry fruits and sweet flavours is reminiscent of Persia. Use of spice and vegetables reflects the Indian influence.
Some of the cherished culinary mainstays of India's Parsi community, both vegetarian and non-vegetarian, feature on the menu. Begin with the succulent Kolmi Tarteli (lemon juice and coriander-marinated grilled prawns) and move on to the Parsi fried chicken called Murghi Na Farcha. Egg, an omnipresent item in Parsi cuisine, comes in two interesting variations — Ida Chutney Pattice and Bharuchi Akure (a sinful combination of scrambled egg with ghee, whole cream, broken cashews, raisins and mashed potato). "I call it the doctor's delight," quipped the chef, with an impish grin.
To purge some of the sin, have the Patrani Machhi. If you like your fish a bit spicy, go for the Sasni Machhi.
Parsis love their meat, especially red meat. Don't miss the Pulao Gosht, a subtle variation (as well as a fusion) of Hyderabadi and Awadhi biryani. A must-have for chicken lovers is the Salli Murgh — chicken curry sprinkled with aloo bhujia aka salli.
Vegetarians must have the Chutney Pattice, Tarkari Na Kebab (mixed vegetables), Kharo Papeto (potato curry seasoned with cumin and green chilli paste) and Athelu Paneer (paneer cooked in cumin paste).
eanse your palate with Sarya (Sago wafers) and Lagan Nu Achaar (a pickle made with jaggery, shredded carrot, a dash of garlic and fermented black raisins).
The Parsi spread will be a part of the buffet menu at Eden Pavilion. A meal comes to around Rs 1,650 (plus taxes) per person.
Put on a sombrero, dig into Texas Fajitas and say 'buen apetito'!
Mexican cuisine is so yummilicious that Unesco added it to its cultural heritage list in 2010. To know just why, you certainly deserve more than quesadillas and nachos. And the people behind the Tex-Mex restaurant Amigos on Ho Chi Minh Sarani are rustling up just that.
"When I was working in Australia, I used to visit Mexican restaurants once a week and when I returned to Calcutta I felt the city needed a Mexican restaurant, for the cuisine comes pretty close to the Indian palate," said Harsh Sonthalia, one of the partners.
The 70-seater dine den has three sections — the foyer comes with a bar (no alcohol yet), the middle section has an open kitchen and then a smaller, cosy private dining section. The walls adorned with paintings of bullfighters, sombreros, cowboy guns, hand-painted tiles with Mexican designs — most of which arrived this month — try to bring alive a slice of Mexico. Now to the more important aspect — food. Starters include Chips and Dips (with classic tomato salsa, salsa verde, refried beans, mango salsa and sour cream) and Mango Tequila Pescado (fish marinated with red chillies, tomatoes, garlic and lime, tossed with mangoes).
Amigos also serves soups like Corn and Jalapeno Chowder and Red Pepper and Broccoli. For the main course, don't skip the Tex Mex Lamb (tender lamb cubes cooked in Colorado-style sauce and baked with cheese and jalapenos, served with Mexican rice). Another great option is Dream of Fisherman (grilled fish fillets served on roasted veggies in a spicy lime creme).
You can also try your hand at making Texas Fajitas by stuffing Mexican seasoning, grilled veggies, Mexican rice, a variety of dips and cheddar into tortillas. Also on the menu is the Mexican version of the pizza!
The restaurant's strength lies in the passion to maintain authenticity when it comes to food and decor. "We get the ancho, arbol and chipotle chillies from Mexico. We also sourced our sombreros from there. For us it's about the whole experience," added Harsh, originally a banker.
Making the dessert menu fancy are Amigos's made-for-two signature dessert Churros and Mexico's national dessert Leche Flan. Round off your meal in style by collecting the bill from a sombrero. Buen apetito!
AMIGOS

Where: 11/1 Ho Chi Minh Sarani (opposite Jyoti Vihar)
Meal for two: Rs 1,100 (including taxes, without alcohol)
Timing: 12.30pm to 11pm
t2 picks: Dream of Fisherman and Nachos Fiesta