Ema compellingly examines the anatomy of guilt and grief and overturns many concepts of femininity and family
A masterful exploration of complicated emotions, the film is a sexually charged mix of camp and chaotic melodrama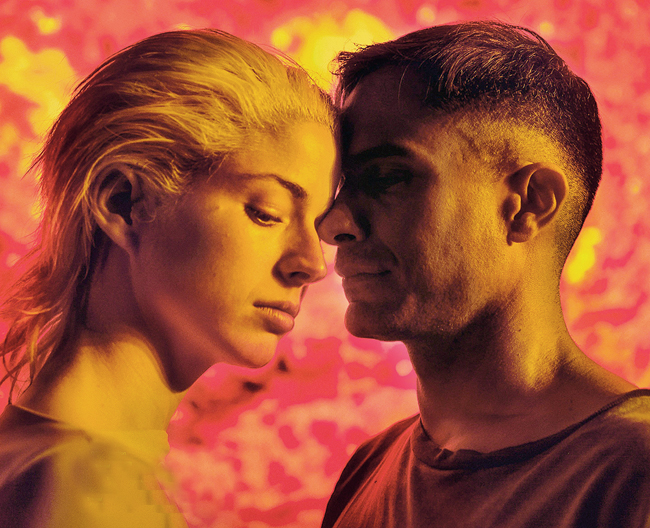 ---
---
On a scale of good, bad, ugly, indifferent, there is a lot of content to stream at this time. But none, perhaps, will take you on a journey of such deeply contrasting emotions like Ema does. The 2019 Chilean drama uses both sensitivity and sexuality to craft a compelling tale that examines the anatomy of guilt and grief as seen through the eyes of its eponymous protagonist.

Streaming on MUBI and directed by Pablo Larrain — the man behind many highly acclaimed Chilean films on the world stage, some of which have been nominated for Academy Awards — Ema is a strange beast. It celebrates life and love and yet destruction, self and otherwise, is at the core of its being. The film, playing out at 102 minutes, is largely an experimental tale (that works and how!) as it shows the unravelling of Ema (a brilliant Mariana Di Girolamo), a dancer troubled beyond measure and a woman all on fire.
Fire, in fact, is the motif that defines Ema. When the film opens, we see her standing in the middle of a deserted city, staring oddly into the distance. The camera then pans to a street signal, billowing smoke and with flames leaping out of it, as Ema makes a dash for it.
There is, of course, more to the tale. Ema and her choreographer partner, Gaston (Gael Garcia Bernal) are coping with rage-filled guilt and mutual recrimination after the troubled child they adopted set fire to the family home. They send the child back to the agency, but instantly start regretting it, perceiving the move as an admission of defeat and selfishness. This not only causes a massive strain in the relationship between Ema and Gaston, but also causes Ema to embark on a self-destructive path, parts of which may seem preposterous, but Larrain — using Ema's bizarre acts as a series of mini epiphanies — makes it seem pretty intriguing, if not always convincing.
Defiance and boldness are at the heart of Ema — the film and the person — with the narrative adopting a journey that seems both complementary and an antithesis to Marriage Story, the absolutely brilliant Netflix film last year that poignantly and powerfully examined the dynamics of a failed marriage. A masterful exploration of complicated emotions, Ema is a sexually charged mix of camp and chaotic melodrama, with its protagonist turning many concepts related to femininity and family upside down.
Working as a part drama and part a dance film — the dance sequences (the film also works as a nod to Reggaeton) are as uplifting as the emotional scenes are heart wrenching — Ema defies categorisation, and that's where its major win lies. Ema's trajectory through a destructive odyssey of sexual exploration coupled with acts of anarchy and arson (with a flame-thrower thrown in) will take you on a rollercoaster ride, with Larrain — his frames awash with pulsating colours at times, and deeply desaturated at others — constructing a narrative that is both immersive and invigorating. This is visual storytelling at its best and though Ema may sometimes come off as more style and less substance, the gut-wrenching tale at its core makes sure you never lose sight of the emotions that the film strives to convey.
At the core of the film is an astonishing central act by Mariana Di Girolamo that will ensure that you can hardly tear your eyes away from the screen. The spunky actress makes Ema a force of nature, a sexual being in every pore and yet a woman driven and guided strongly by maternal instincts. The rest of the performances pale in comparison, but Bernal — an eternal favourite from the time he captivated us in seminal films like The Motorcycle Diaries, Amores Perros and Y Tu Mama Tambien — excels with a deeply felt performance.
Armed with sharp wit and striking cinematography, Ema is essentially a visually rich electro-punk dance fest, but one fraught with emotions that you will find tough to articulate. The best way to watch is to submit unquestioningly to its bizarre, but intoxicating, world.