Srijit Mukherji's film Dwitiyo Purush has proved to be a winner at the box office. "Dwitiyo Purush, made at a shoestring budget in 12 days, astounded everyone by putting up record figures of close to Rs 4 crore already in just three weeks making it the first blockbuster of the year and the decade. I am truly overwhelmed! For a Bengali film, especially a non-festive release, that is humongous. Meanwhile, Sydney had to arrange for a second show… the first show was sold out. The second show is also on the way to being sold out. Melbourne also has a show… and there are shows in five US cities," said Srijit.
"Srijit has time and again proved his mettle as a filmmaker and he is undoubtedly at his best when it comes to a thriller. Dwitiyo Purush has set a trend in 2020 box office of Bengal. It will take a while for the audience to forget Param's (Parambrata Chattopadhyay) performance and is certainly his best till date. Anirban's (Bhattacharya) character Khoka has become so popular that a Twitter account named @KhokaBabuNoye is flooded with tweets and followers. Anupam's (Roy) music is being played on loop. SVF's first film of 2020 is already a trendsetter," said co-founder and director of SVF, Mahendra Soni.
"Dwitiyo Purush has performed very well across all our plexes with good occupancy and houseful shows during weekends. Also the movie is holding good occupancy during weekdays and we expect good numbers going forward as well," said Amitava Guha Thakurta, regional director, INOX Leisure Ltd.
The first week was extraordinary, said Navin Choukhani, owner of Navina cinema. "It is not even the festive season and yet the footfall and collection was a record. Two to three weeks at a single screen movie hall is great for a blockbuster movie. People were cheering and rooting for Khoka's character and that created a huge buzz," said Navin. "The first and second week were awesome. In the first week, even on weekdays we had 80-85 per cent occupancy. The reactions of the audience were great. They clapped and cheered when the plot twist happens. It is the first blockbuster of the year and did great business. After a long time a Bengali film got such a reaction," said Ujjal Biswas, programming executive, PVR Cinema.
The sales were almost unexpected, said Ranjan Ganguly, hall manager, Star Theater. "The hall occupancy was very good, we were really impressed with the audience reaction too," said Ranjan.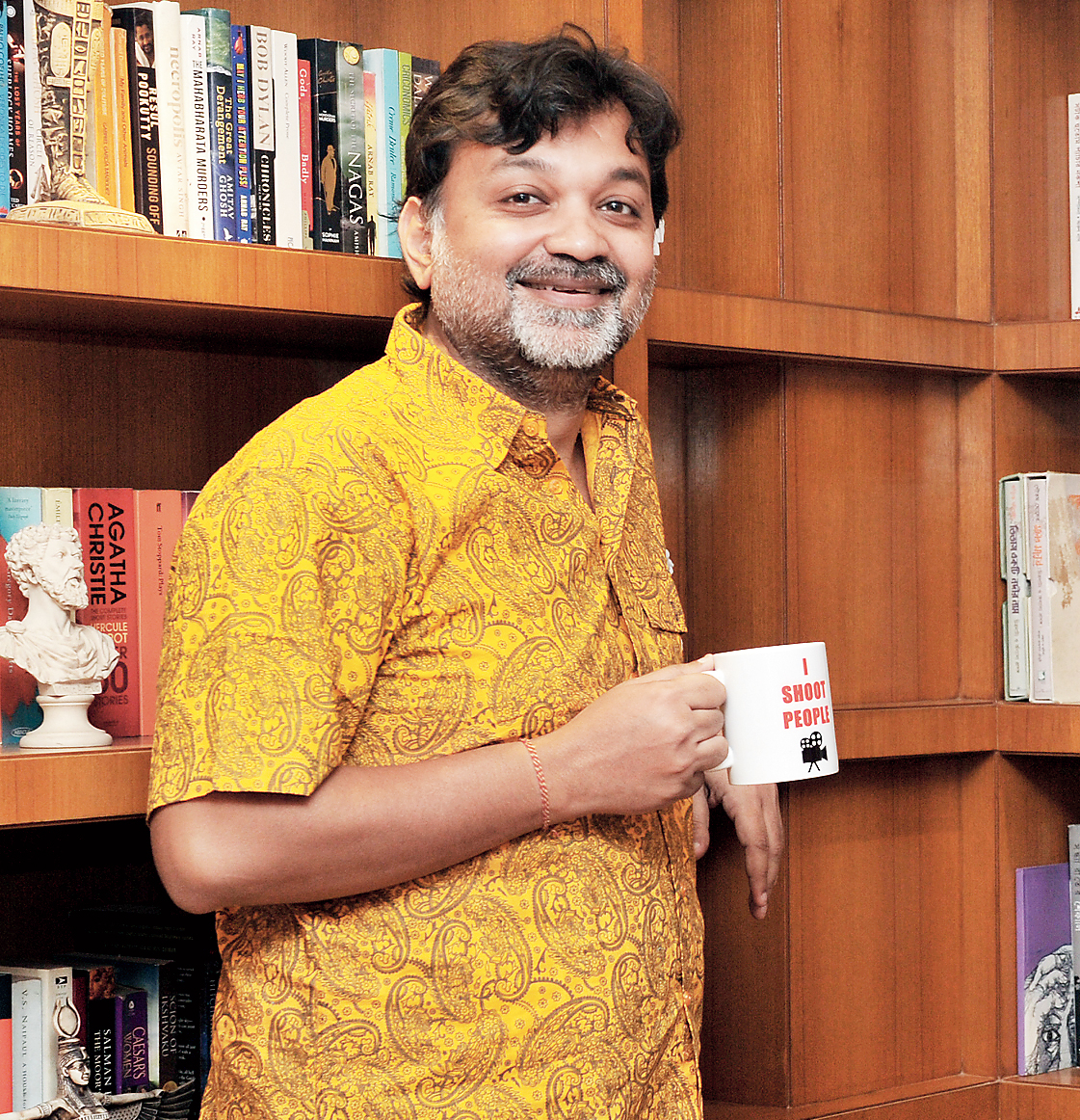 Srijit Mukherji