Dui Shalik sees two people fall for each other without having a conversation
Filmmaker Tamal Sen's short film, a poignant tale of loneliness, is getting a lot of praise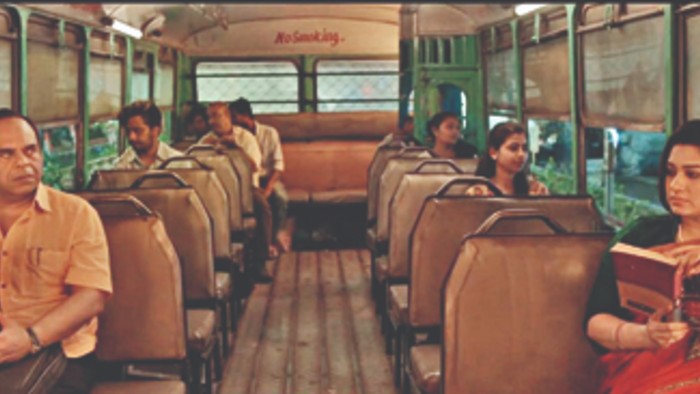 ---
Published 13.11.20, 03:12 AM
|
---
In the short film Dui Shalik (on YouTube), two people connect without sharing a single conversation on their way to work in the bus. The Telegraph chats with director Tamal Sen, who has also written the screenplay....
Congratulations. Your film Dui Shalik is getting a lot of praise. Why do you think people are connecting with the film?
Thank you. I think most of our love stories take place in foreign locations, amongst beautiful youngsters. While that can be beautiful, it is difficult to relate to. I feel the relatable characters, the mundane setting of daily life is what people are connecting with in our film Dui Shalik (produced by Debojit Saha and Ambarish Majumdar). On receiving such widespread appreciation and requests for the Dui Shalik theme song composed by Anirban Ajoy Das and sung by Madhupourna Ganguly and Debasis Shome, we have just released a lyrical video on popular demand.
What was the genesis of the film?
Actually it started as a mental challenge. Could we tell the story of two middle-aged lonely souls, who fall for each other, without having a single conversation? We wanted to show that love has no age limit.
Why make it a short film?
We only set out to tell the story of Partha and Sanchari. Their relatable lives, their hopes and dreams — to the culmination that is expressing their feelings for each other. And all of it, without allowing them an easy way out of talking to each other. The length was determined by the story.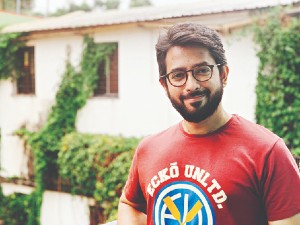 How did you go about the casting process? Why cast Rajatava Dutta and Ananya Chatterjee?
Rajatavada and Ananyadi's stellar acting capabilities aside, we wanted to have a very unconventional pairing and showcase industry stalwarts in a different avatar. The unconventional pairing really was the brainchild of storywriter and producer Ambarish Majumdar and it really paid off. There isn't enough praise that we can heap on both the actors. It's one thing to write characters on paper, but it's a whole other to bring them to life the way only they could have done.
Tell us about their characters?
Partha is a creature of habit, a nervous stutterer who has loved his life in a formula. He is easily bullied and has very little courage to step out of his comfort zone. Sanchari is the serious, responsible one — she works at a jewellery store and puts her life on hold to get her sister settled. She is beginning to realise that everyone is moving on with their lives and both are lonely in their own way.
Why was the bus an essential part in telling the story?
The private bus of Calcutta is pretty iconic. There is something about the image of the ladies and gents sections divided into two sides, and ne'er the twain shall meet! Pretty much sums up the different worlds that both of them inhabit in a neat visual metaphor.
What's your favourite scene in the film?
The cake scene — we wanted a visual metaphor that showed just how right they were for each other. Both of them holding a piece that by itself is fine but together would be just perfect.
What are you working on next?
Currently co-writing a series and working on a couple of ideas. Only time will tell what will become of them!
We heard that you have finished writing the script for a web series produced by Anushka Sharma's Clean Slate Films for Netflix.
It's a new series called Mai (Mother) — it is the story of a middle-aged wife and mother, Sheel, who finds herself sucked into a rabbit hole of violence and power, following a personal tragedy. The series is penned by creator Atul Mongia along with Amita Vyas and me, with Sudip Sharma as a creative producer.