Dream Girl: An attempt at a comedy of errors that makes you laugh... and forget why you did, immediately after
We must give 12 points out of 10 to the gender fluidity in the movie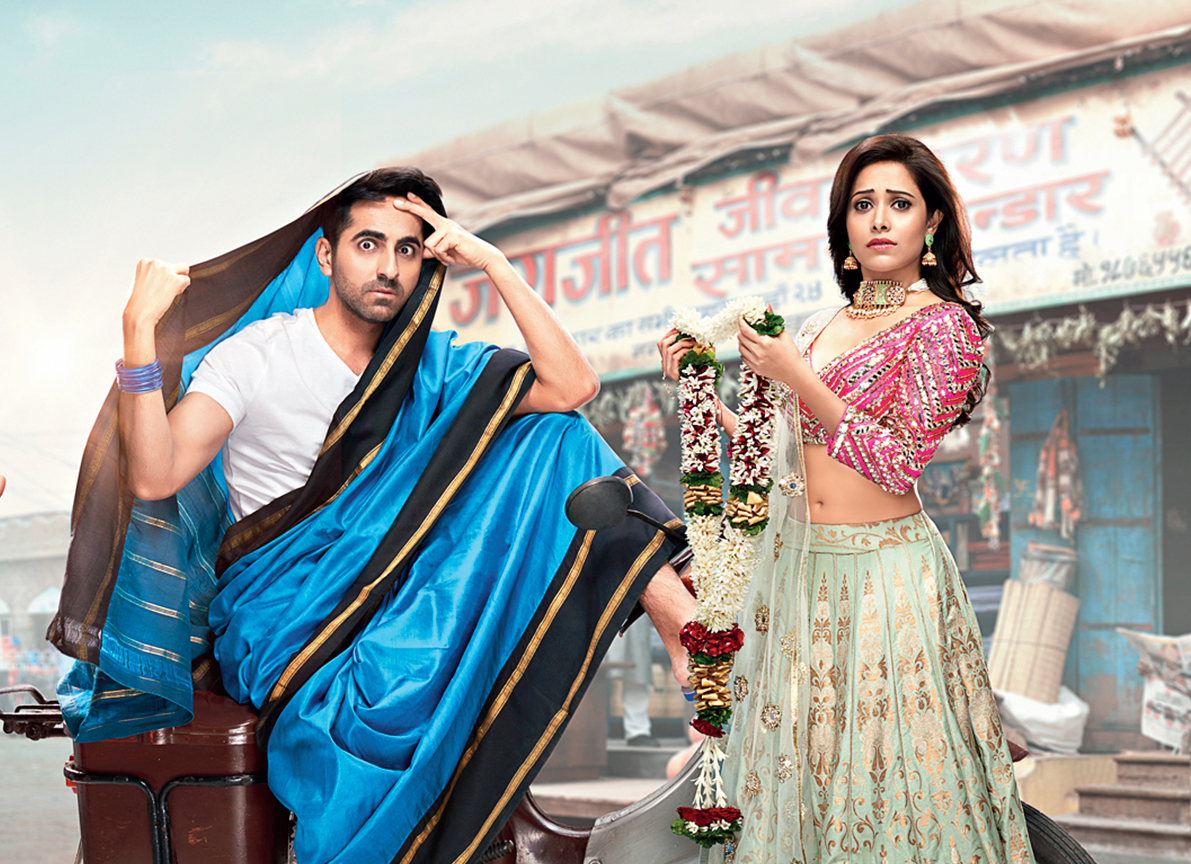 ---
Calcutta
|
Published 13.09.19, 09:35 PM
|
---
Acontemporary concept with myriad possibilities, helmed by the quintessential king of quirk Ayushmann Khurrana — we refuse to apologise for pegging our expectations high on Dream Girl, only to come out of the movie theatre feeling a tad short-changed!
Written and directed by Raaj Shandilyaa, Dream Girl failed to look beyond the Comedy Circus format (of which Shandilyaa was a writer), delivering humourous punchlines every 30 seconds. While that makes for a funny, mindless watch, there is hardly a thought-stirrer that one walks home with.
Dream Girl is the tale of Karamvir Singh (Ayushmann), a small-town boy born with the ability to perfectly imitate a woman's voice. From saving his classmate by impersonating his mother, to playing the lead as Radha and Sita in every stage adaptation in their town, Karam's life is shaped by this identity, much to the chagrin of his religious, widowed father Jagjit Singh, played flawlessly by Annu Kapoor. Not embroiled by unsettling amounts of ambition, Karam only wants a basic job that would help pay off his father's debts. This leads him to a "friendship call centre" where women knit and sort through their groceries while attending calls from lonely men around the city — a secret business, carefully tucked away in the basement of a shop. As various men and a woman fall head-over-heels in love with Karam's alter-ego, Pooja, business flourishes but a complete comedy of errors ensue.
While we must give 12 points out of 10 to the gender fluidity in the movie, what irks is the lack of depth with a topic that had the potential to be another Vicky Donor, or even more. As Jagjit complains to his son about his frequent stage appearances, Karam is prompt with his response, "Amma bhi toh ladki thi na". However, even the witty dialogues and impeccable comic timing of the actors could not salvage the second half. What indeed was commendable was the camaraderie between Annu Kapoor and Ayushmann, as the latter adjusted to his female alter-ego while the former questioned his youth and religious beliefs in moments of romantic frenzy, at a very ripe age.
Of all of Pooja's admirers that include the likes of a jilted feminist (Nidhi Bisht of TVF fame) and a certified brahmachari Mahinder (Abhishek Banerjee), the one who stuck out was part-time poet and full-time police officer Rajpal (Vijay Raaz). The trio of Khurrana, Kapoor and Raaz was enough to pull this movie through, had the script dared to take a meaningful look beyond the initial slapstick element.
Nushrat Bharucha, who plays Karam's love interest Mahi, has a dispensable role that has the sole purpose of ticking off the unavoidable Bollywood checklist, which includes a heroine, an item number and colours so vibrant they hurt your eyes. Be prepared to see scenes of lovebirds sitting by the river, walking in town fairs, buying bangles, sharing earphones and walking coyly, giving everyone severe bouts of deja-vu.
The music of the film, too, is nothing to write home about, without even a single song making it to the latest earworm list.
Dream Girl tries to be didactic towards the end, giving lessons on loneliness, social media dependence and religious tolerance. However, subtlety goes out of the window and the done-to-death, over-the-top speech on stage trope emerges, leaving us feeling disappointed. Prepare to get a healthy dose of '90s nostalgia with tracks like Tadap tadap ke iss dil and Kuch kuch hota hai being used as background score to hilarious effect.
Needless to say, Ayushmann is a star and can salvage any situation, script, scene or role. He fits seamlessly into a small-town boy's shoes just as well as he fits into Pooja's shoes. Dream Girl is a film that deserves a watch solely for the Kapoor and Khurrana father-son duo and for 137 minutes of mild and feeble laughter that you will remember nothing of once you step out of the theatre. Watch the film if you feel like disconnecting from the world for a couple of hours, while we rue the missed opportunity of what could have been a trailblazer of a plot.