Dream Foray
At 63 and almost 50 years in films later, she's making her big Hollywood debut. Dimple Kapadia speaks to Priyanka Roy about what bagging a role in a Christopher Nolan film means to her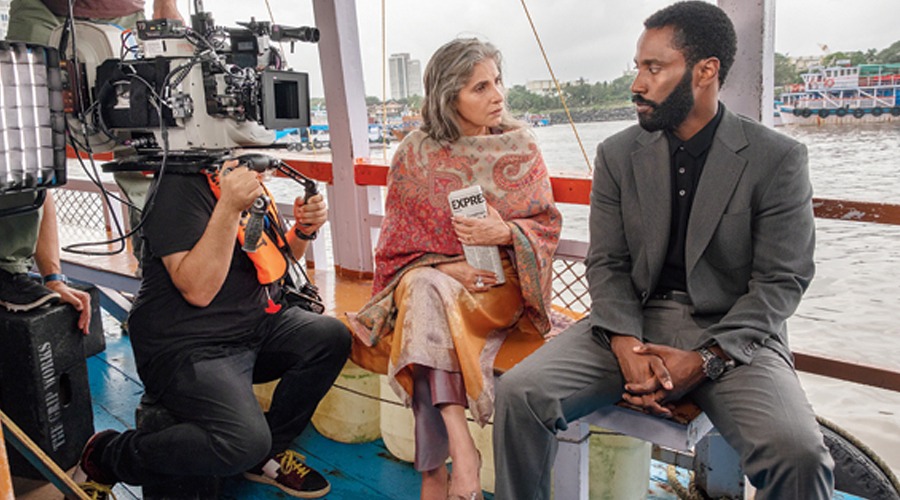 Dimple with John David Washington on the Mumbai sets of Tenet
Sourced by the correspondent
---
Calcutta
|
Published 29.11.20, 12:28 AM
|
---
A 16-year-old smiled and asked, "Mujhse dosti karoge?" And an entire nation lost its heart to her. Almost five decades after making a splash with Bobby and starring in some big-ticket Hindi films, always leaving an impact with each role, Dimple Kapadia makes her big (make that H-U-G-E) Hollywood debut at age 63. The actor, with films as diverse as Saagar and Rudaali, Dil Chahta Hai and Dabangg, plays one of the principal characters in Christopher Nolan's big-budget mind-bending spectacle Tenet. The film, that also stars John David Washington, Kenneth Branagh, Robert Pattinson and Elizabeth Debicki, is slated to release in theatres in India on December 4, after releasing in the UK, US and some other countries a few months ago.
Dimple, who plays a character called Priya, has come in for praise for her performance, with The Guardian billing it as "elegantly played" and Variety saying, "Priya (the wonderful Dimple Kapadia, in the film's wiliest performance) serves principally to coax the Protagonist through the corridors of Nolan's storytelling." Nolan and his crew had been camping themselves in Mumbai to shoot vital portions of Tenet in September last year.
Dimple, who still describes the experience of starring in Tenet as "unbelievable", spoke to t2oS on what went into being a part of her biggest film yet.
You have famously said that you have to watch a Christopher Nolan film at least four times to be able to grasp what's playing out on screen. Did the same apply to Tenet, even though you are a part of the film?
I am a part of the film, I have read the script, I have acted in it, I have watched it once... but I still have to watch it at least twice more! (Laughs) His screenplays have so many things packed in that one really needs to go back and watch his films over and over again to grasp everything, and even that may not be enough. I think I am a rather daft Nolan fan (laughs) who needs to watch his films a couple of times. Every time I watch a film of his I have watched before, I keep discovering new things. So even on repeated viewings of a film, you don't get bored because you are discovering new things every time.
You must be elated that it's finally releasing in India, and fortunately, on the big screen, which is where a spectacle like Tenet should be watched?
I am definitely elated! But I was even more elated the day I signed this film that was the biggest high for me. I know the times have not been the best for all of us and it's a bit upsetting that Tenet has released in a year where people have been unsure about going to movie theatres. But we are all out, aren't we? We are shopping, we are going to the doctor's... we all have been moving ahead in life. And yes, I am happy that Tenet is releasing on the big screen because this film deserves a big screen.
So many decades in the business and with such a prolific body of work behind you, was the joy and excitement of knowing you had bagged a Hollywood biggie directed by one of the biggest film-makers in the world, different from anything you had experienced before?
When I got a call asking if I would audition for a Christopher Nolan film, I thought it was a prank call! (Laughs) I was like, 'Why would Christopher Nolan want me, of all people? I am nowhere on the radar'. That was the first reaction. The second reaction was, 'Oh my god! Audition?! Now how do I do this?!' (Laughs) I felt I wouldn't be able to go through with it, I had great doubts about my capabilities at that moment.... When my agent, Purvi Lavingia, spoke to me, I was like, 'Can I do it? Am I even capable of doing it? (Laughs) All in all, it was a mixed bag of emotions. And then I thought, 'At my age, what do I really have to lose now?'
And when I went in for my audition, Mr Christopher Nolan was there himself to test me. And I was like, 'I am not going to get this... come on!' (Laughs) I took my nephew (actor Karan Kapadia) along because he wanted a picture with Nolan. He got his picture, I did my audition. I had no idea whether I would get the part, but I was just thankful that I did the audition for a Christopher Nolan film and he was holding the camera while I was giving my audition, and that was the biggest moment for me.
Then, I got the part! (Laughs) And that was my second Cinderella moment. Christopher Nolan... oh my God! I don't think I was really able to gauge what it really meant at that time because there were so many emotions playing out side by side. I still can't believe it! It's been such an unbelievable journey after that... absolutely wonderful!
What went into playing Priya, who comes across as a very intriguing player in a film peopled with interesting characters?
A lot of my work came from how she's written, and how he (Nolan) has addressed her and presented her. I think that went so much more into Priya than anything I did. I firmly believe that as an actor, there is only that much that you can bring in. But the entire design is the director's, isn't it? And what more can you really do beyond that? I went completely with his design and vision.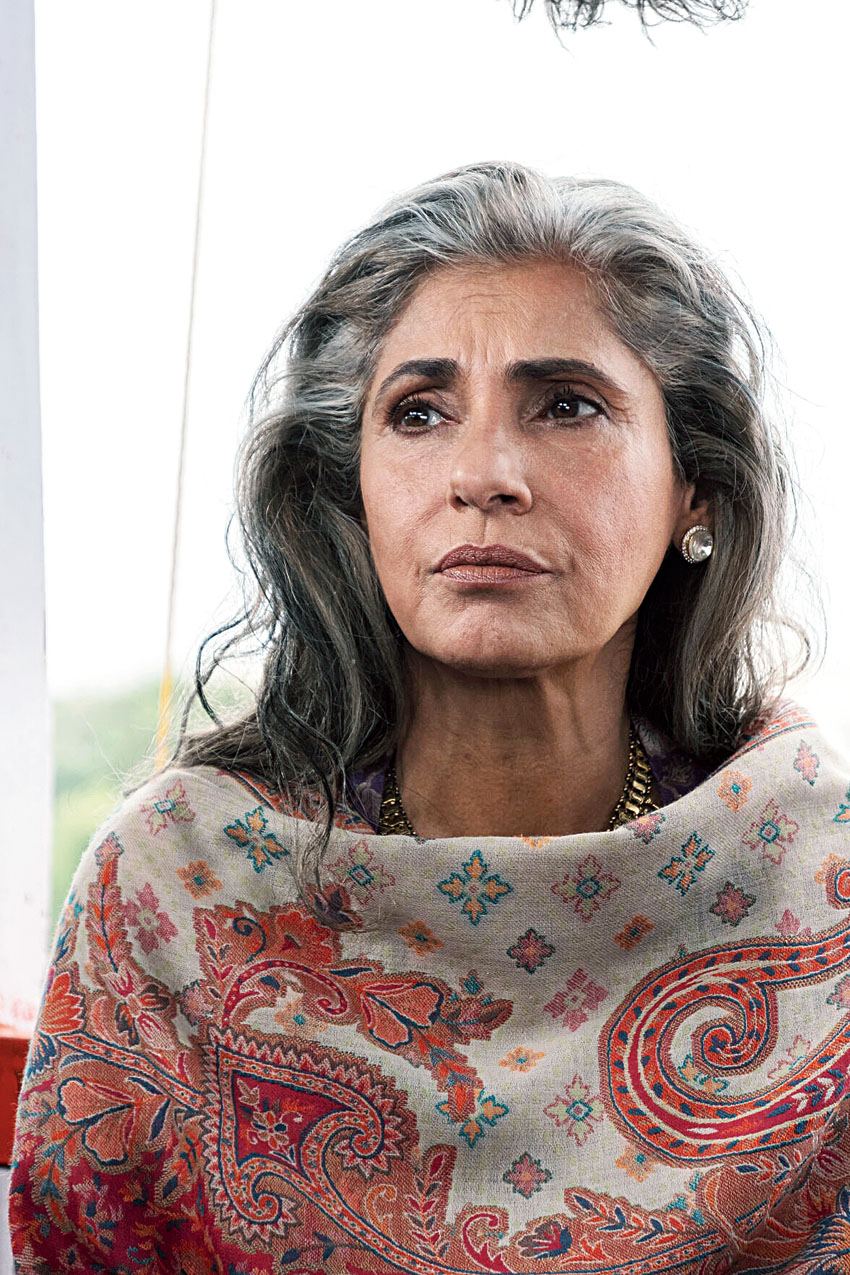 It's common knowledge that Nolan is super secretive about his films, and even the cast and crew are told things on a need-to-know basis. What was that experience like?
When I got the part, I had no idea about the length of my role. But I knew that even one scene in a Christopher Nolan film would be big for me because I am a huge, huge fan of his. When I read the script, which took me a couple of hours in a locked-up van, I was pleasantly surprised that it was a good part... a very good part... and thankfully, it all worked out pretty fine.
Which are your favourite Christopher Nolan films?
The first film of his that I ever saw was The Prestige. I had gone crazy over it... I think that's a masterpiece in cinema, it's a film that transports you into another world. That's what I love about his movies... how they transport you into another time and space. I think I have to see it again! (Laughs) Every time I watch it, I discover some new details, all so beautifully woven. He's a brilliant film-maker, truly unique.
Your daughter Twinkle watched Tenet in the UK when it released a few months ago. We all know how honest she is with her opinions. What was her reaction to your performance?
She really loved the film, she loved my work in it. But then daughters always think that their mothers are the best. She was full of praise. She knows what a reluctant actor I am, and so for me to get out there and put myself out there was a huge deal... she loves my work.
Does starring in Tenet mean that you will actively go and audition for more international projects?
Ya! It's completely changed my mindset now. This film, this process and this experience has managed to get the fear out of me. I have to keep reminding myself, 'You have done a Nolan film!' (Laughs) I am looking forward to doing more work, going for many more auditions... this film has opened up a different world for me.
And will that also mean more Hindi films? We have missed you on screen here...
Yes, I will put myself out there. What the hell, ya! (Laughs) The next seven years will be important for me. I think I have stayed too low for too much time and have taken too many breaks... I need to be out there working.
My favourite Dimple Kapadia film is.... Tell t2@abp.in
Indians In The West 
Priyanka Chopra
Now based out of the US, Priyanka Chopra took the plunge five years ago with the ABC show Quantico, becoming the first South Asian to headline an American network drama series. Quantico folded up after 57 episodes, but by then, Priyanka had become the toast of the West, turning heads on Emmys stage, Met Gala stairs and Oscars red carpet. The antagonist in Baywatch and supporting roles in films like A Kid like Jake and Isn't it Romantic? later, she's now gearing up for the release of the Netflix film The White Tiger and is shortly supposed to start filming for Matrix 4, alongside Keanu Reeves.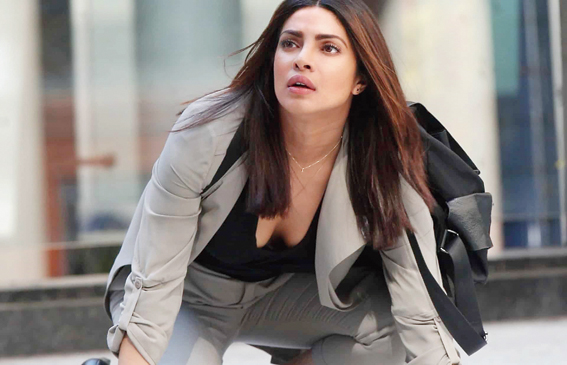 Ali Fazal
A bit role in Furious 7 translated into Victoria & Abdul, alongside Judi Dench, in which he played Abdul to her Victoria. Ali Fazal has swiftly moved on to big Hollywood, now awaiting the release of Death on the Nile, co-starring the likes of Kenneth Branagh and Gal Gadot. He's just announced his next big project in the West —  the lead role in the war drama Code Name: Johnny Walker.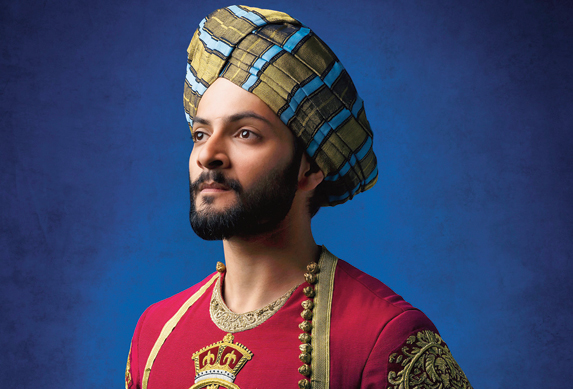 Shabana Azmi
Shabana Azmi is currently stationed in Budapest shooting her international web series Halo that's being executive produced by Steven Spielberg. Azmi plays Admiral Margaret Parangosky, the head of the Office of Naval Intelligence, in the Otto Bathurst-directed sci-fi drama adapted from a video game.