Director Sayantan Ghosal on the success of 'Sagardwipey Jawker Dhan'
He has plans for 'Jawker Dhan 3'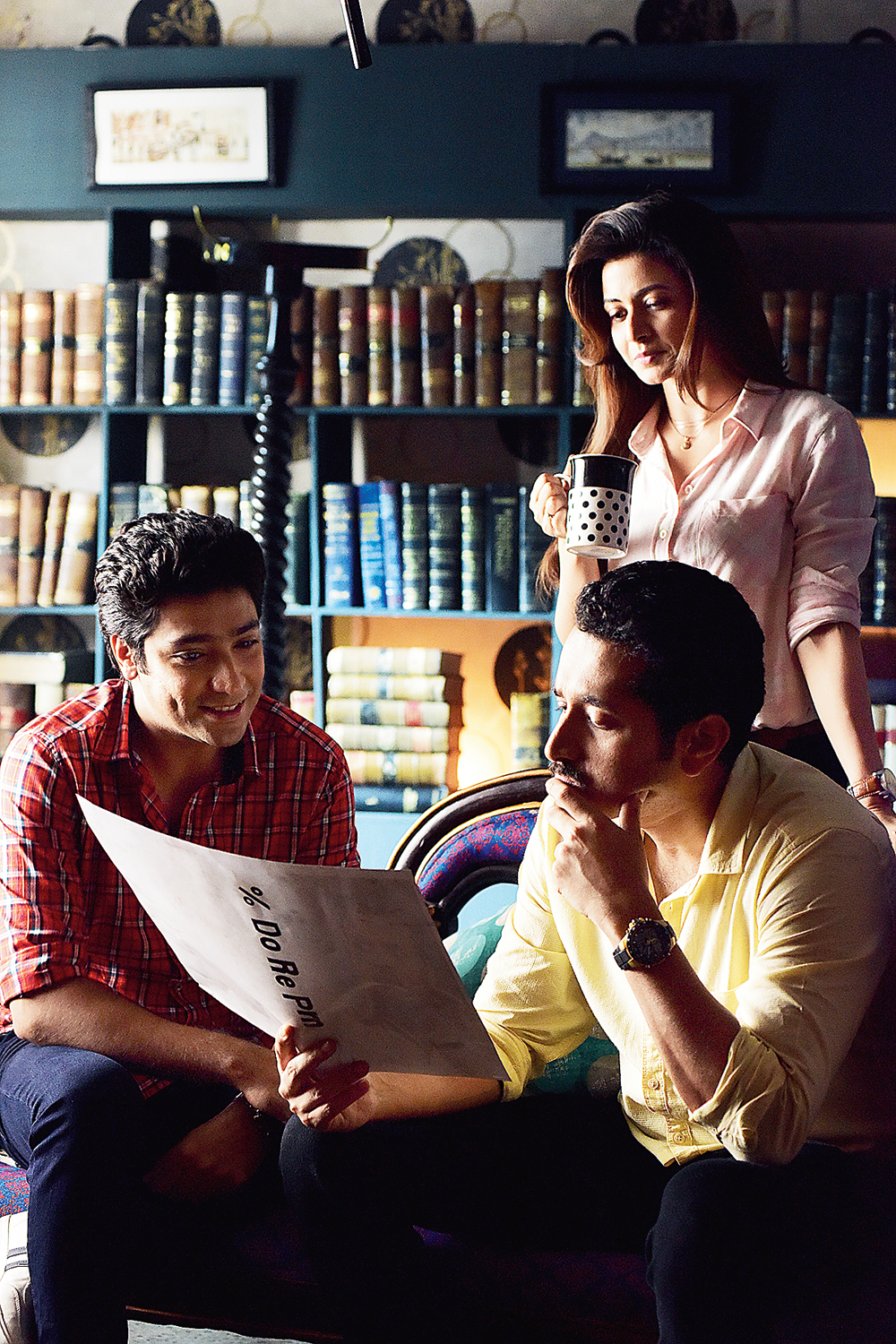 ---
---
Sayantan Ghosal is a happy man. Having delivered a hit with Sagardwipey Jawker Dhan, the filmmaker is now on a vacation, soaking in the sights and sounds of Koh Samui in Thailand. A chat...
Congratulations on the success of the film. What are some of the best compliments you have received so far?
People feel it is visually the most stunning Bengali film and it doesn't feel regional. And also, the quality of the VFX or the technological advancement in our film is making them hopeful about the future.
What's next for you?
Definitely Jawker Dhan 3 is in the pipeline. We are working on a couple of scripts. Let's see what happens! Once a film releases, I quickly move on to the next film. I think I am my biggest critic. This time also, I guess I know the areas of improvement. I am really excited to start my next!
Why do you feel the film connected so well with the audience?
The story reminded them of several Bengali stories that they grew up reading. The audience became nostalgic. Also, we made a film that had elements liked by everyone from eight to 80 years old.
What does a huge hit like this do to you as a filmmaker?
It makes me more alert and choosy about scripts and people I will collaborate with in the future. Also it makes me more grounded.
Will you now take more risks?
I have taken risks from my very first film. I made Jawker Dhan with a new team. No one used to make treasure hunts back then. Can you name a film of a similar genre which Alinagarer Golokdhadha belongs to in Bengali? With Byomkesh, I played with fire, being constantly judged and criticised about the casting and being compared to other Byomkesh makers. Thankfully the film clicked at the box office. And Sagardwipey Jawker Dhan could have ruined my career. I think making such a technology-heavy film in Bengal is a daredevil task given the budget and resource we have access to.
What's your favourite VFX moment in the film?
I think the interior of the temple shown in the climax is comparable to Hindi cinema, at least. It looks so real! Every frame inside the temple had VFX work. It was extremely tough to shoot and create that fantasy world.
The sequence involving the reference to the film Sharey Chuattor was one of the best parts about the film...
It is our tribute to the film, and the legendary actors. See, these are the elements of Bengali nostalgia I was talking about earlier. These are the small things that made the film more 'Bangali' and relatable.
How did you come up with the character of scientist Radheshyam Dhar?
It is a brainchild of Sougata. But the look of the character has been modelled on Captain Haddock by my associate Subhadeep.
How did the story idea come to you?
The story has been written by Sougata Basu. We as a team do a lot of brainstorming, and had several bits and pieces of the story in our heads. We also took inspiration from authors like Bibhutibushan Bandhopadhyay, Satyajit Ray, Jules Verne among others. You can say the film is a tribute to literary greats who made our childhood exciting.
What is it about the genre that you like so much?
Firstly, as a kid I loved adventure and mystery stories the most. Secondly, I feel these films are the most difficult to execute. Thirdly, it is always exciting to fantasise about things that you do not get to do in real life.
How did you come up with the idea for Red Mercury?
Red Mercury, in the film, is an alternative to diminishing fossil fuel. At different stages of civilisation, wars have been fought for different reasons — food, gold, fuel, and in future we will fight for water. Hence relating treasure to gold and silver in the present context is childish and cliched. All Jawker Dhan films will talk about treasure which are relevant to the socio-political scenarios. In the first film, the treasure was a certain ancient knowledge.
Do you feel adventure films, thrillers and family dramas are winners at the box office?
May be but that doesn't decide my choice of films. Good cinema will always find takers, is what I believe.
Will you now make films on different subjects?
I will make only those films which my heart tells me to do. There can be no other pressure. But yes, Tenida will be a welcome change. I made an out-and-out comedy for the first time.
Will you now make films on a bigger scale?
My scripts will dictate the scale, not the other way round. But yes, Jawker Dhan 3 will also be a never-seen-before affair.
Adolina's character in Sagardwipey Jawker Dhan is a spectator throughout. She does not do anything. Could that have been done differently?
It's difficult to focus on thrill, adventure, character development, action, visual richness, solving puzzles and emotional bonding in a single script. All films should have a singular focus. Also, showing more about the bonding meant taking away from the surprise at the end!
Kanchan Mullick is a delight in the first half. But his constant quips distract and undermine the seriousness of the scenes in the second half. Do you agree?
I was aware of this during sound mix. But my heart told me to go ahead with it. Fact is that the mass audience loved the character throughout! You must watch the film in a packed cinema hall like Nandan to know how they react!
The three key characters hardly have any interpersonal communication between them...
I agree to this. The next story will develop the characters more and will give time for their bonding.