Different strokes in 'Chhapaak'
Meghna Gulzar didn't make appeasement cinema while spotlighting a horribly true crime against women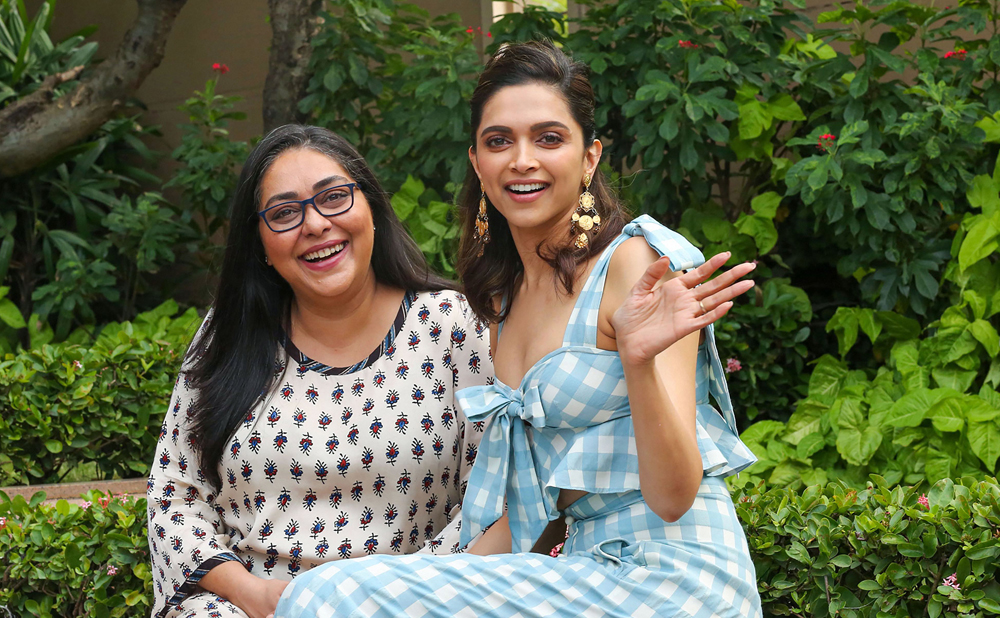 ---
---
Here's a hope list for the New Year. It's a sincere hope that every creative work won't be scanned under a religious lens.
A good part of last week sped by in crying myself hoarse on Twitter and WhatsApp that Deepika Padukone and Meghna Gulzar had not turned real-life acid thrower Naeem into Rajesh in the film Chhapaak. I'd seen the film, while those raging that Meghna had changed the religion of the criminal obviously didn't have a clue what her screenplay was all about.
Chhapaak is not a fictional Danny Boyle film like Slumdog Millionaire, where the book he based it on had a hero without a religious identity but was turned into a minority community underdog, traumatised by trident-wielding killers spouting Har Har Mahadev in its cinematic telling.
Meghna turned Naeem into Bashir Khan, yes, from the same faith, and she didn't make appeasement cinema while spotlighting a horribly true crime against women.
"But she has shown the Hindu victim being helped by a Muslim which was untrue," retorted one in the WhatsApp world. No, the aunty who helped the victim in Chhapaak was a Parsee, not a Muslim, I replied. But the ire against Meghna and Deepika continued for a while longer.
Which brings me to the next item on my hope list.
I hope critics and journos will put away their personal biases and prejudices when they assess a creative piece of work.
Deepika's visit to JNU had one group of journos swearing to boycott her film while another vowed to watch it twice as a show of support. My hope is that everyone will judge a film for its cinematic value and not for anything that has transpired off-camera. Just as friendships shouldn't show up as favouritism while critiquing a film, enmities shouldn't spill over into reviews. Don't agree with Vivek Agnihotri's politics. But if he's made a decent film called Tashkent Files, don't trash it, that too without watching it. Assess Chhapaak as a film, let not Deepika's utterings or affiliations cloud your judgement. Review Super 30 as a piece of cinema, don't allow #MeToo anger against director Vikas Behl decide the rating for the film. One woman critic said, "While watching Super 30, I just could not get Vikas Behl's face out of my mind." Tsk, tsk, is objectivity too much to hope for?
The hope list continues with fingers crossed that Kangana Ranaut's list of pangas doesn't grow longer with her film Panga just around the corner. Directed by Ashwiny Iyer (of Bareilly Ki Barfi fame), Panga is an interesting look at a female kabaddi player who returns to the sport powered by support from spouse and son.
Another hope is that more films spotlight the increasing number of families who rally around their women. Meghna gives strength to the women in Chhapaak in several ways — it's not just the main protagonist played by Deepika who has a voice but also female reporters who turn on male colleagues for asking the acid attack victim gender-prejudiced questions. The victim's lawyer, a woman again, is able to do justice to her client because her family ungrudgingly understands the constraints on her time. Hopefully, cinema will increasingly give as much respect to a woman's work as it gives to a man's professional commitment. And the hope list looks forward to more cinema where women can have it all — a successful job and a super family life.
Hopefully Shah Rukh Khan won't keep bending over backwards for Tom Brook (of BBC) and David Letterman — it has to be accepted it was SRK who made Letterman's show sparkle with wit and make it a hit; it wasn't the firang host who boosted the ratings.
Finally, after Dabangg 3, the hope list would like Salman Khan to employ creative writers instead of giving himself all the jobs. While we're at it, will Salman start making films for a public audience and stop making home movies with family members and assorted protégés, please?
Bharathi S. Pradhan is a senior journalist and author