Deol Junior's debut: Not much to remember
'Pal Pal Dil Ke Paas' is directed by Sunny Deol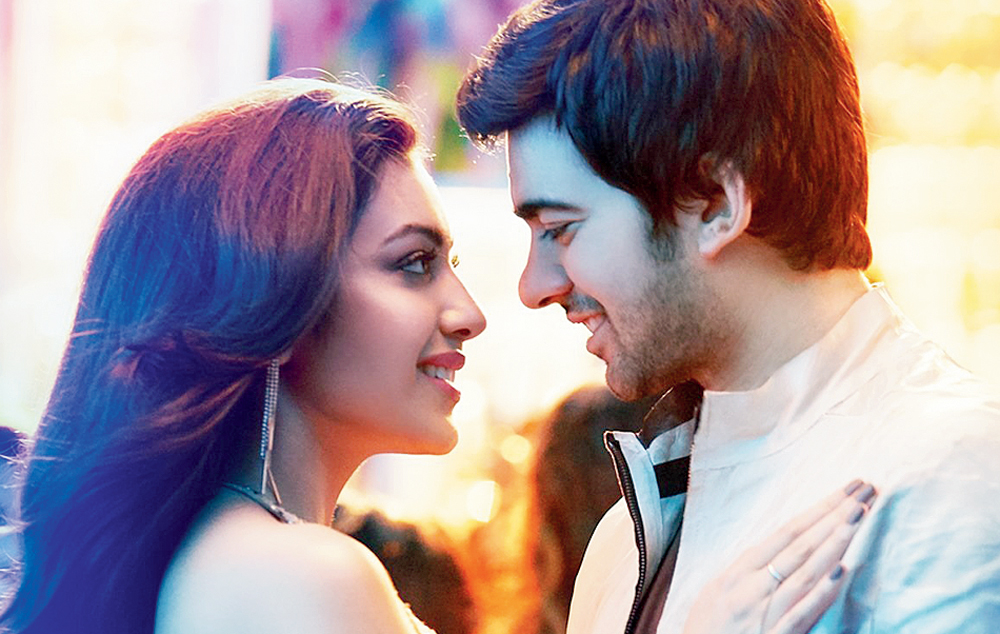 ---
---
One fine morning at the Deol household, young Karan asked his father for pocket money for an adventure trip to the mountains. Dad Sunny Deol immediately thought, "My son is quite the looker, maybe we should just record the trip and attempt to make some money off it. Maybe even get brands like GoPro and Big Boy Toys involved!" While the above situation is something we have imagined, but that's because we couldn't find any other possible explanation for the first half of the movie that is Pal Pal Dil Ke Paas, starring debutants Karan Deol and Sahher Bambba and directed by Sunny Deol.
Shot in virgin locations in picturesque Manali, the first half is a visually stunning 'things to do' list when in Himachal Pradesh. Sahher Sethi (Sahher Bambba) is a popular vlogger and travel writer who is commissioned to explore the seemingly overpriced Camp Ujhi Dhaar owned by Karan Sehgal (Karan Deol). The two set off to explore the terrain and indulge in a 'solo' trip worth Rs 5 lakhs, which is essentially riding pillion on Karan's back as he traverses tough terrains while Sahher screams in her shrill voice, much to the audience's chagrin.
Karan Deol has inherited a lot of his father's skills — especially dancing and dialogue delivery. Every second of Karan's presence on screen — be it uncomfortably jogging on spot in the name of dance or calling out "miss Sethi" every two sentences with a constant smile plastered on his face — is a cringe fest.
The duo obviously fall in love and Sahher's annoying ex-boyfriend Viren (Aakash Ahuja) shows up to try and wreak havoc by doing usual Bollywood-esque things like winning a race with a sports car and planting controversial things in Sahher's gym bag. This movie also teaches us that the most preposterous and humiliating (for parents) activity that an adult in a consenting relationship can indulge in is sex. Sahher's otherwise supportive family is devastated to find birth control pills in her bag when in reality, they should have been more concerned about voice modulation techniques for their unbelievably shrill daughter who ironically aspires to be a singer.
We also need to take a moment to appreciate the sheer lack of effort that was put into the script, which involved dialogues like, "Look at the sun rising over the mountains, miss Sethi."
However, Sahher Bambba is a confident debutante who is far more natural on screen than Deol junior could perhaps ever aspire to be. The film is scattered with songs, none of which are worth mentioning except Dil uda patanga, if one is willing to overlook a shot of Sahher singing an upbeat Punjabi chorus on the tanpura.
The movie does touch upon topics like 'naming and shaming' on the Internet and its repercussions on innocent people, through Viren, whose political family is gravely affected due to his wrongdoings. There are three winners in the movie — the really chill, shoddy-CGI snow leopard who shows up in Manali to say 'hi' to our hero, thereby fulfilling his dead mother's lifelong dream; the exceptional trekking gears, advertised profusely while being used by the protagonists; and the smile on Karan Deol's face that is more determined than we have been before board exams.
There is not much else that we remember, honestly.