Craft crusaders: The passion that binds Meera and Muzaffar Ali
He, a filmmaker and fashion designer. She, a champion of fine handwork. Together, Muzaffar and Meera Ali are stitching a timeless tale around chikankari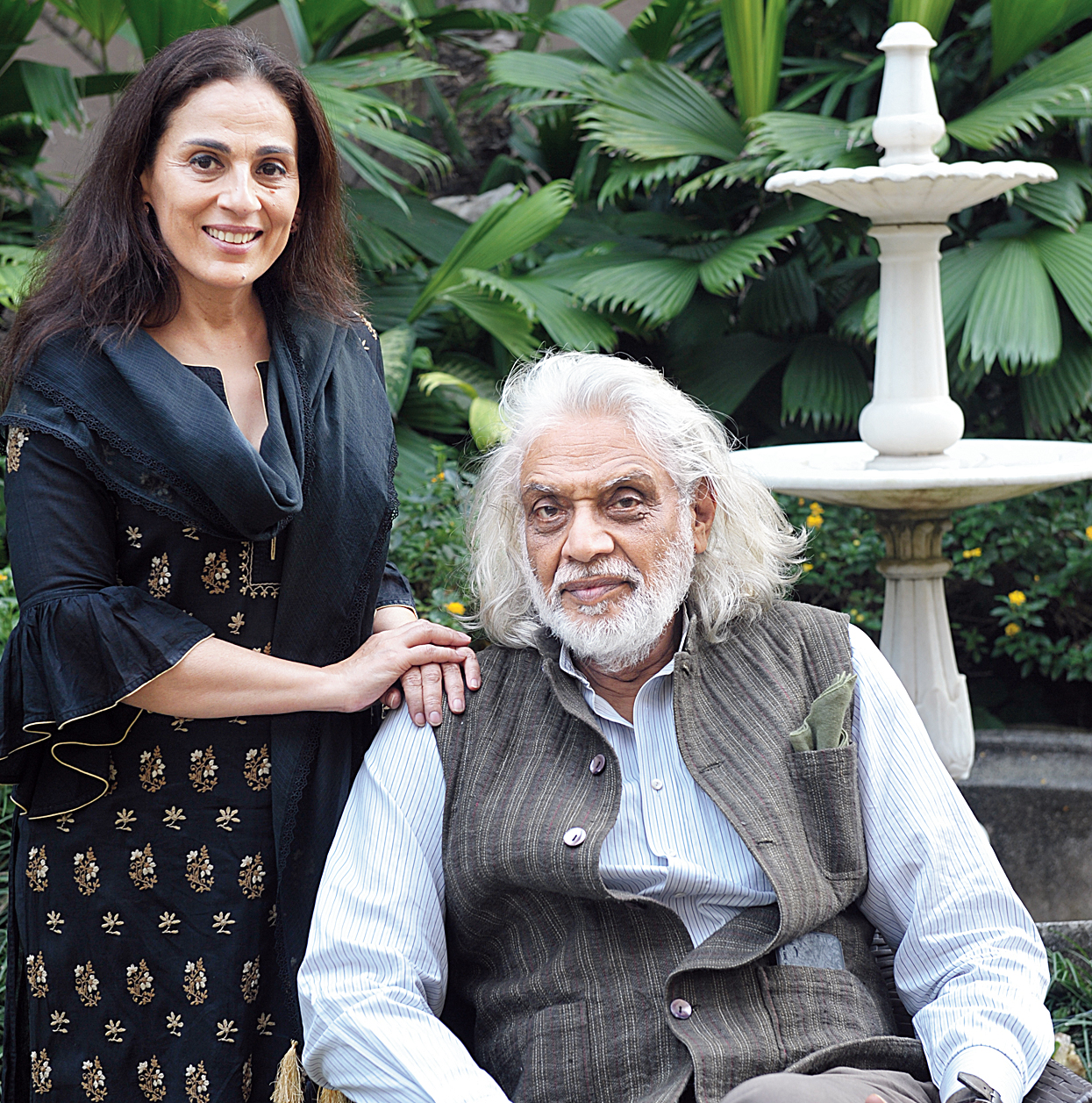 Meera and Muzaffar Ali at Daga Nikunj.
Picture: Pabitra Das
---
Published 01.12.18, 04:14 PM
|
---
We know him as the man who made the iconic Bollywood film Umrao Jaan in 1981. But Muzaffar Ali has many other facets — a filmmaker, a fashion designer, a painter, a geologist, a poet and mystic at heart. There is a natural ease about him. His voice is soft and his tenor calm; he crafts his words with much cadence and subtlety.
t2oS met the 72-year-old artist based in Delhi and Lucknow, on his recent trip to Calcutta.
You are a man of many parts. How would you describe yourself?
Somebody who is deeply moved by human effort and aesthetics. I am very passionate about what people can do with their hands, their faculties, voice, art and I like to work with them and create something new. So, basically I am an artisan, a human artisan.
I studied geology, but then I thought why should I ruin my life for somebody else's oil needs?! (Laughs)
I am driven by my soul. I can sketch well... I am a compulsive sketcher. I am also deeply interested in craft. I made these series of films on crafts (Muzaffar has recently made a few 15-minute films on crafts, which have GI recognition. He covered Pochampally, Tangaliya in Benaras, Kutch weaving, pashmina, papier mache, Saharanpur wood, chikan, zardozi, kamdani, Mirzapur dhurries). I want to do a series on Bengal.
How has each of your passions enriched you?
I think my passions are connected. I don't write music or poetry, but I can understand what music and poetry can do. There is a symbiotic relationship between poetry and music. I would like to present them my way on stage, like an artist.
What are your memories of working with Satyajit Ray?
Satyajit Ray and I worked in the same ad agency (Clarion McCann Advertising Services). I used to hang around him sometimes and I saw him working, which was a great privilege. He was a distinguished, dignified person who kept to himself and when you went to him, he had all the time.
The little exposure I had was a very rich exposure. I got to feel how things are made on so many dimensions... preparation, application, detailing. So, I was fascinated by all that. His technique (in films) was thinking out of the box, but he brought out a Bengal which was becoming slowly invisible.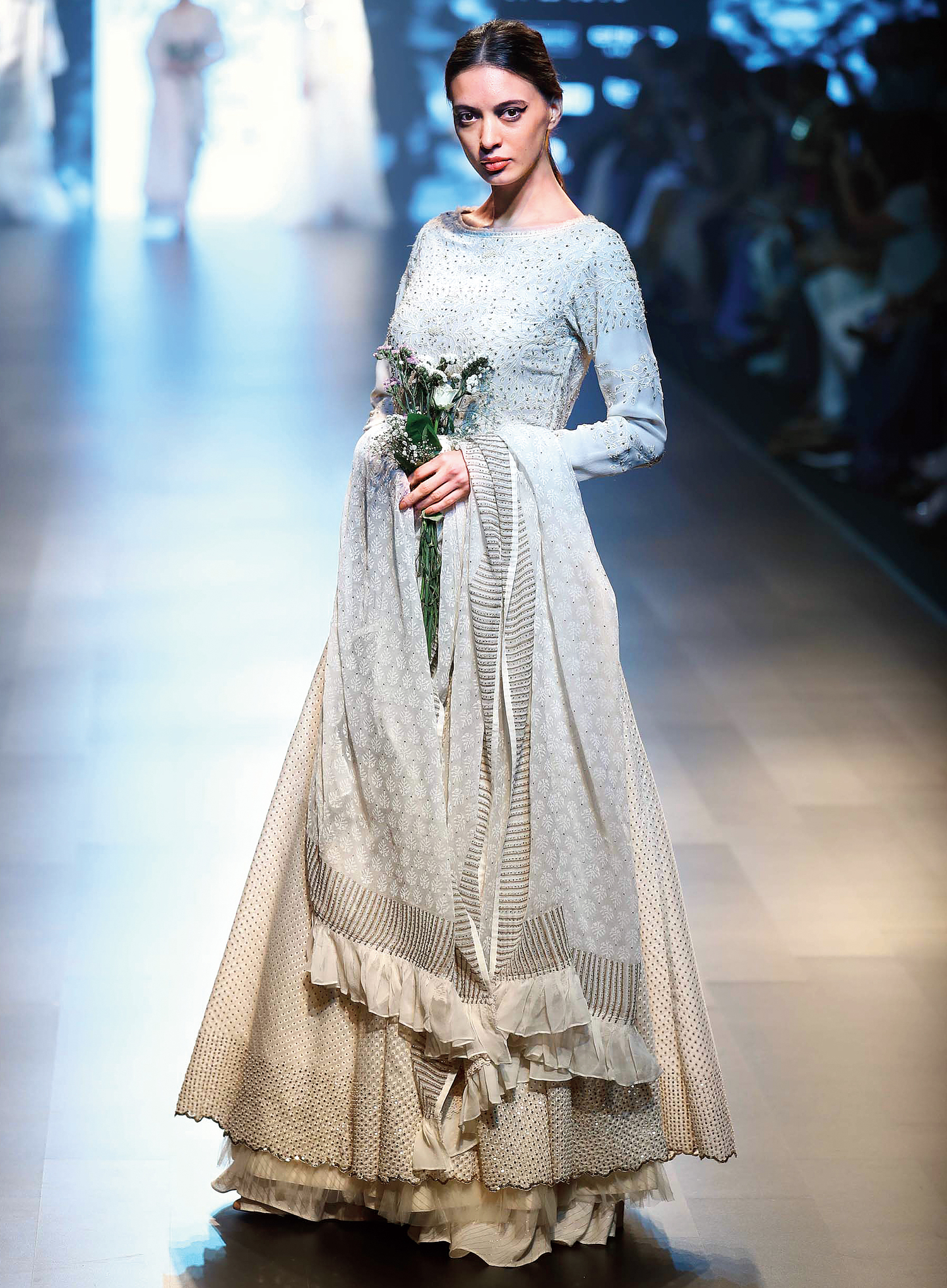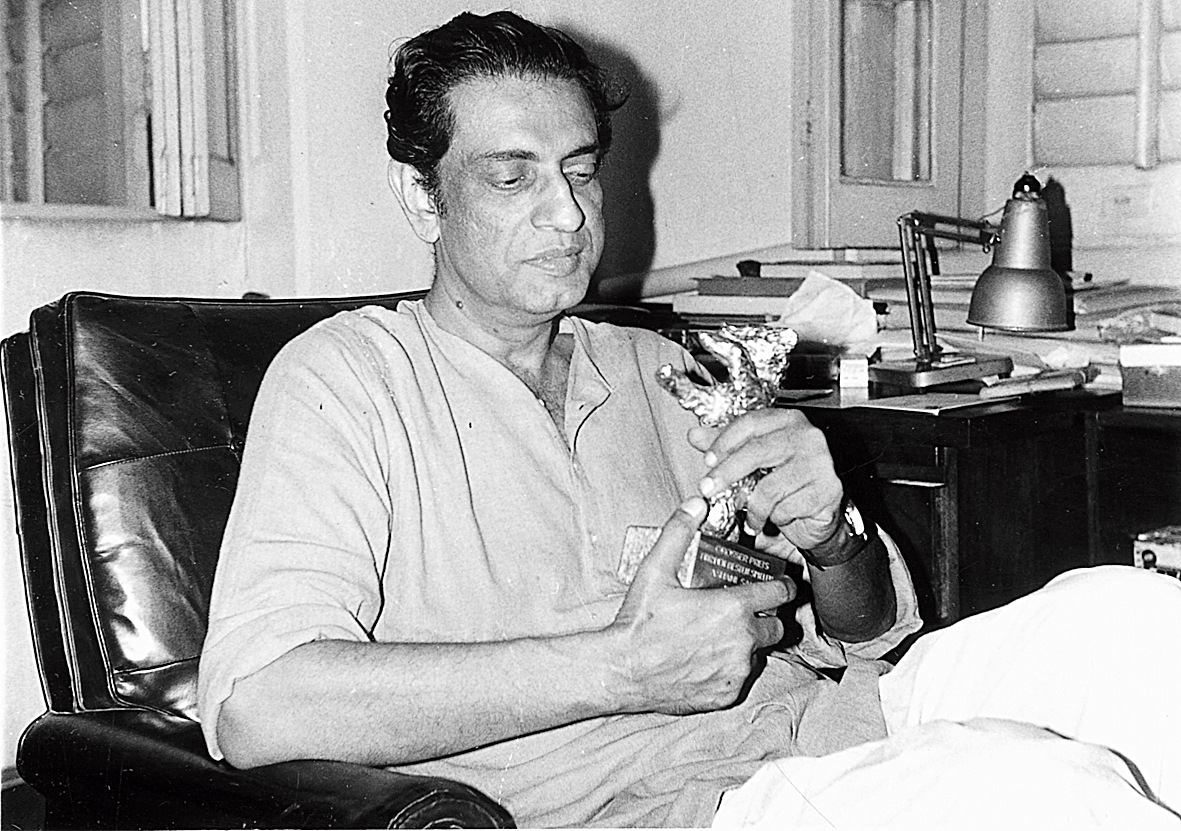 Meera Ali on their passion project — House of Kotwara — with chikan as the star
Chikan is the most sensitive of crafts...
The beauty of chikan is that it is very versatile. You can wear a chikan kurta to sleep and feel elegant, make a wedding outfit and feel fantastic, make a dailywear kurta, a travel kurta, a shirt that you can wear internationally, fine dupattas to wear with simple kurtas, and saris. There is nothing more sensuous than a white chikan kurta with white embroidery.
The journey of House of Kotwara...
We started in 1990, so it's been 28 years. Both my husband and I are craft-driven people. So, for us, the romance of working with chikan was much more exciting than a designer concept. After I got married, also in 1990, we started living in Kotwara, my husband's ancestral estate in Lucknow, and that's why our label is named so.
I am an architect and Muzaffar is trained as a geologist. I didn't even know how to hold a needle. Muzaffar has a great flair for the feeling of garment on a woman's body through this films. Sensitive… not how it should be cut on a model. I was into how the motifs evolve architecturally, how it should be placed, how it should be symmetrical… we brought different things into the craft. Fortunately our aesthetics blend well.
I realised that chikan is a craft that people take to well, internationally. It's gentle, delicate, sensitive and originally chikan was done white-on-white, which has much more resonance in the West and even in places like Japan.
From where chikan was when we started, it was a very big revival. It became linked with trying to change a person's life, a craftsperson's life. We started something called Dwar Pe Rozi which means employment at your doorstep. The idea was to employ the women gainfully so that it changes the whole socio-economic structure of the house. A woman uses her hard-earned money in a more sensible manner in a UP village than a man does and it was a great success. So, starting with 20 women, we now have more than 2,000 people. For me, the journey hasn't just been about the brand getting known, it has been with the people.
House of Kotwara pret...
Our daughter (Sama, 27) went to London College of Fashion. She is technically the first trained designer with the brand. She looks after House of Kotwara pret. I think she has brought in a few very important changes in how to look at collections and make them more cohesive. Muzaffar and I are very artistic. We don't think of the market; we only think of what we want to do. She brings in that little element also.
She, like people in their mid-20s, has been brought up in a city with a more western dressing approach. She prefers clothes which are a little more funky and eclectic. So she thinks out of the box. Her sense of understanding a woman's body is very good. All that brings a new feel to the brand. I feel I have given her something that will go on for a couple more generations.
You have to address the younger generation and even the older generation. For us, it is an evolution… little innovations and detailing that keep people hooked to what we do. You create a contemporary feeling, but at the same time, never forget the kernel of the brand. That should not get lost.
Looking ahead…
I am doing a new collection with Pochampally and it is a fun collection — beautiful colours, lots of blue and white, pinks and beiges, a little European sensibility. It is not the regular dark Pochampally that people are used to. I am doing another collection with interesting Kutch embroidery, using their technique and colours but changing the motifs, making them slightly geometric and offsetting them with a bit of beadwork. Muzaffar has designed a whole range of pashmina scarves for men. He is getting into menswear with a little more focus.
Your favourite Ray film?
Apur Sansar.
We have to ask you about Umrao Jaan. What does the film mean to you now?
Umrao Jaan now means more to other people than it means to me, which is very fortunate because very few films become as iconic and timeless as Umrao Jaan has become. I don't find many films of many directors which are as enigmatic and enduring as Umrao Jaan.
Is Umrao Jaan your favourite from your filmography?
I like everything that I do. What I do is very intoxicating for me. I just sit down and then I just get lost in my own world. Zooni, which is half-done, with Dimple Kapadia, is also a classic. The music and the whole visualisation is very different. The Hindi films now have no sense of visual appeal. It's like watching Victoria (Memorial) done up the gaudy way. Everything is over-designed. The country is going from bad to worse… it has become a holocaust of bad taste. Nobody is worried about what human effort means and how to distil and market human effort. So, that's what I feel needs to be done. Channelise human effort.
When did you discover the Sufi poet Rumi's work?
I discovered Rumi 15-20 years back. My mind was always on this Sufi poetry track. I think it is poetry which gives you a certain kind of liberation, a certain kind of masti. It doesn't bind you to your fate, karma… you feel God loves you and you love God. It takes you on another trip. Like Baul music… Lalan (Fakir)… these are people seeking the life of ecstasy. That's what drew me to Rumi. I was planning a film on Rumi and I am still working on it.
My Rumi Foundation does two festivals every year — the Wajid Ali Shah Festival in Lucknow and the Jahan-e-Khusrau festival in Delhi. It gives me a chance to find poetry, to work with artists and compose poetry and present poetry, put it in a larger context.
We also bring out a coffee-table book on different cultures and Sufism. Basically we are looking at commonality of cultures. How you can create bridges of understanding between human beings.
Your kids have all followed their dreams. Didn't they have the pressure of being Muzaffar Ali's kids?
That pressure they might have felt, but I just wanted them to chill. My son (Shaad Ali) makes films, but one thing I give him credit for is that he has developed an interesting sense of music and lyrics. Fortunately, he has worked with people like A.R. Rahman and Shankar-Ehsaan-Loy. His constant has been Gulzar who has given him a certain kind of positioning. He has also brought out a young, mad dimension of Gulzar.
It's better that they do what they really want. Murad (Ali) is more of an actor. His mother is from Calcutta. They used to live on Ballygunge Circular Road.
How did your fashion label — House of Kotwara — come about?
It started with my first film Gaman, which was on migration. When I was making that film, Smita Patil used to say: 'When you feel so much about these people, why don't you stay and do something here?' That film has become an eternal truth for me. An eternal truth for society also. We haven't been able to address our rural aspirations.
Meera (wife, 53) was telling us your partnership has been all about not stepping on each other's toes...
I lean heavily on her. I have too many dreams, I confuse her sometimes.
What are you working on next?
I am opening a school of acting next year in Delhi. I'll head it but I'll only take one class. I'll shape the child. I think a child is like an uncut diamond and unless you shape them properly, it is not fair to throw them into Bollywood to try their luck. I want to shape them and market them. Each child has to be marketed. (He is also penning his memoir, Meera told us).
I am a jet-setter. I am a person of tomorrow, not today. I may live in the moment, but I want to shape things and whatever you shape will show up tomorrow.
And you have started training in karate?!
I am a black belt in karate. I have been training for the past few years.
THEIR FAVES
Muzaffar's fave among his actors:
They are all my faves. Sometimes they cannot measure up to my expectations but that's because may be I did not have enough time with them. I put my soul into my actors. Farooq Shaikh, Rekha, Smita Patil, Shabana Azmi. 
Meera's fave Muzaffar Ali film:
Anjuman (1986). Very fine film. I think that film is a little dream. Umrao Jaan is a classic.