Chhapaak is the mirror of the times we live in
Chhapaak is that one moment that can change a girl's life forever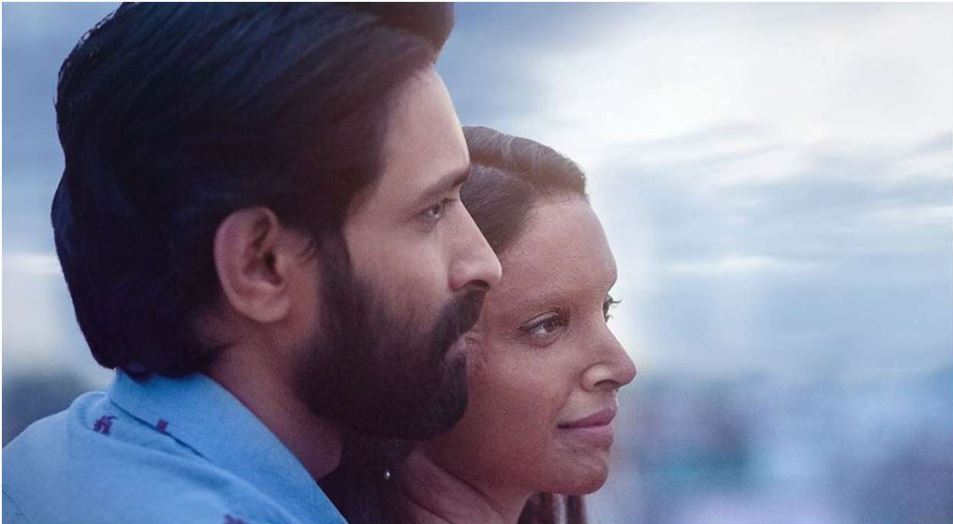 ---
|
Kolkata
|
Published 10.01.20, 03:24 PM
---
Before Friday morning, 'chhapaak', for me, was a happy word. 'Chhapaak' meant the sound of jumping into puddles on the way back home from school. 'Chhapaak' meant pelting snowballs at the younger sibling during a family holiday. 'Chhapaak' meant splashing colours on pals on Holi. 'Chhapaak' meant humming Chhai chhap chhai chhapaak chhai/ Paaniyo pe chhinte udaati hui ladki from the '90s film Hu Tu Tu, Gulzar's last outing as director. But in daughter Meghna's Chhapaak, Gulzar overturns the word entirely to pen, Koi chehra mitaa ke/ Aur aankh se hataa ke/ Chand chheentein udaa ke jo gaya/ Chhapaak se pehchaan le gaya.
Chhapaak is that one moment that can change a girl's life forever. A split-second that can violate her for a lifetime and make her lose her sense of identity irrevocably. It's about how a seemingly innocent-looking bottle of acid, available for as little as Rs 30 and lurking in the corner of almost every bathroom — yours, mine, everyone's — can put an end to dreams, happiness, laughter, appearance and very often, to life. Everything changes in a flash, or rather, a splash… chhapaak!
Meghna Gulzar crafts a film about resilience and spirit in the face of tragedy, but unlike other films in the genre, Chhapaak doesn't hammer it in. Facts are stated, well, matter-of-factly, emotions are carefully restrained and the actual attack on Malti (Deepika Padukone), a sprightly 19-year-old with dreams of becoming the next Indian Idol, plays out, twice during the film's two-hour runtime, without any drama.
Chhapaak doesn't once utter the word 'victim', choosing to always paint her, and others like her, as survivors. There's no seething rage — this is no Mardaani — but quiet fortitude. Save for that one goosebump-inducing moment where, just days after the attack, Malti accidentally spots her mutilated face in the mirror and lets out a bloodcurdling scream, there's no crying or cursing, no self-pity or palpable frustration. There's dignity even in the face of apathy, there's hope even in the most hopeless of situations. All of which is conveyed succinctly through Malti's eyes. Even when she complains she has no ears left to dangle jhumkas on.
Despite the calculated restraint, the horror is stark in Chhapaak, and that's where Meghna's (along with co-writer Atika Chohan) biggest win lies. The maker behind films like Talvar and Raazi pulls no punches when it comes to depicting the aftermath of Malti's attack… the burnt skin, the slurry speech, the blurred vision and the rapid waning of spirit. But she chooses to balance that with images that tug at your heartstrings, like a frail Malti being bathed wordlessly by her crying mother. But Chhapaak doesn't milk either the horror or the sentimentality for sympathy or sadness.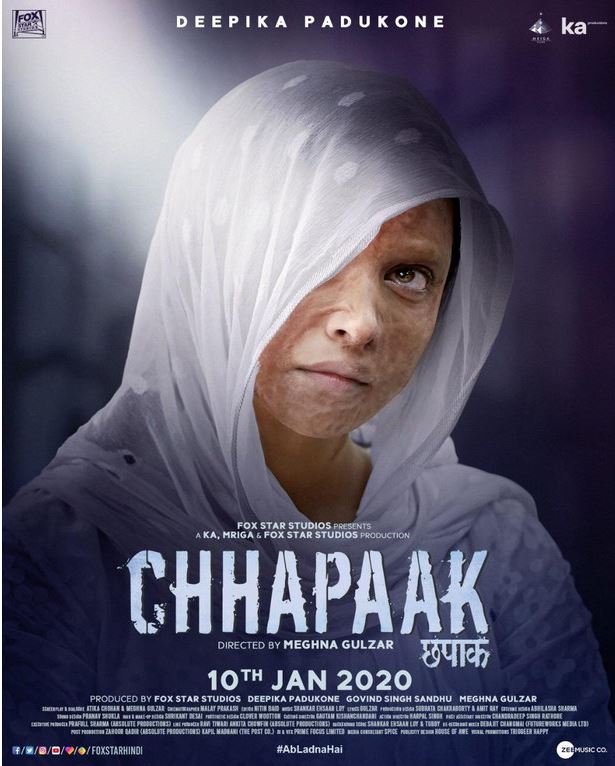 When Chhapaak opens, we see Malti seven years after she's already fought and won a case against her perpetrator in the sessions court and is awaiting judgment on a public interest litigation to ban the rampant sale of acid. Seven surgeries down, she now has the semblance of a face, but is anyway used to the stares that meet her in public spaces. She's desperate for a job, but her disfigurement is an impediment. She's qualified to be a beautician but is told, 'Beauty parlour mein beauty na ho toh problem hoti hai'. When a potential employer scans her application form and then her face to hesitatingly enquire why she hasn't mentioned her deformity, she coolly tells him, 'Acid attack survivors ki koi category nahin hai form mein, nahin toh bhar deti'.
She still fights, but she's a quiet crusader. For her, shouting about her predicament from the rooftops is not important, but going about her daily life is. She wants to work, to walk around without having people cringe at the sight of her, to wear earrings, to drape a dupatta without covering her face, to fall in love, to travel the world and find her own corner in it. Chhapaak — through Malti — stresses on quiet healing, but never talks about letting off the perpetrator easily. But more often than not, it shows that Malti's true win lies in wresting back her life from patriarchy and toxic masculinity.
Chhapaak seamlessly shifts between a human story, a police procedural and a courtroom drama, even as it lays bare the ugliness of caste politics, the imbalance of gender dynamics and society's double standards. It's very telling that the film starts off with a protest — a zeitgeist of the times we live in — playing out in the aftermath of the 2012 Delhi rape case, but none of it feels manipulative or exploitative.
The film's tender moments are courtesy the "silent pyaar" between Malti and social worker Amol Dwivedi (Vikrant Massey) who works tirelessly to mobilise funds for acid attack survivors. He's passive-aggressive, flawed to a fault and pessimistic to the core, but Malti is the only one who can take him on, giving us the film's most sparkling scene. "Acid aap pe nahin, mujhpe phenka gaya tha… aur main party karna chahti hoon," she tells him both with steely resolve and a smile, after he objects to an impromptu bash thrown in celebration of a court ruling. The ever-reliable Massey has little to play with but he rises above his underwritten character to deliver a sparkling act. So does Madhurjeet Sarghi as Malti's astute lawyer who packs in a punch, quietly and understatedly, every time she's on screen.
Chhapaak may not be flawless — the inter-cut between the past and present is often jarring and at times, the messaging threatens to dominate the movie — but it's an important film in the times we live in. In the end, the image that you take back with you is a triumphant Malti dropping her veil with a smile as she strides out of court with confidence, her head held high. Deepika, who also doubles as producer here, is luminous, embodying both grit and frailty in her frame and inhabiting the character in the way few others could have. Chhapaak is, undoubtedly, a significant step forward in her filmography.
Chhapaak hits the hardest with its uncomfortable stats — there were 252 acid attacks in the country in 2017 alone, the last being as recent as December 2019. Malti may have stopped caring about the stares. But now it's really your turn. Care.