Saif Ali Khan on turning 50
'I will remember 2020 as a solid year where we got to spend time with our son'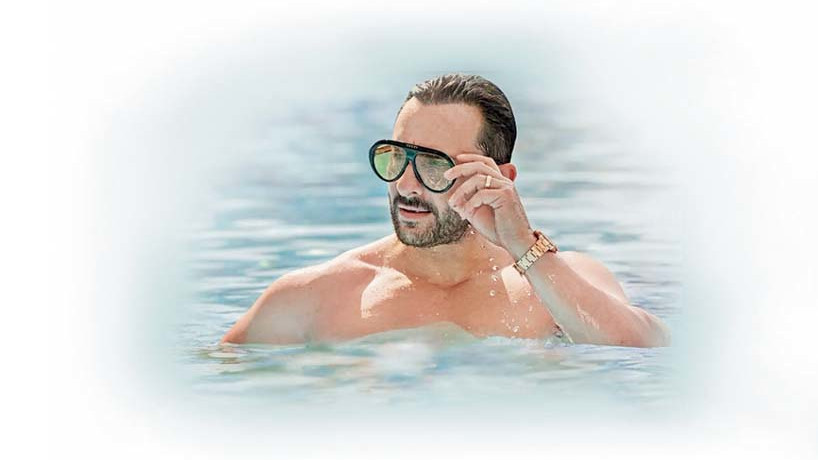 ---
Published 12.11.20, 03:15 AM
|
---
Saif Ali Khan defies the stereotype of the typical Bollywood 'hero'. Cool and casual and relaxed to a fault, the actor does things on his own terms, even as he churns out films that make an impact. Earlier this year, Saif scored a blockbuster with his antagonist act in Tanhaji: The Unsung Warrior and is currently stationed in Himachal Pradesh shooting his next film Bhoot Police.
Saif — who turned 50 this August — has now lent his name to Royal Stag Barrel Select Large Short Films, the premiere platform for short films in India, and recently participated in a series of discussions on the growth and evolution of the short film format and cinema at large. The series will soon be featured on the Zee network and on the Royal Stag Barrel Select Large Short Films platform.
We caught up with Saif for a chat on how he easily adapts to new mediums of entertainment, what makes him a fearless actor now and his lockdown life with son Taimur.
What do you think of the short film format as a medium for effective storytelling and how have you seen it evolve over the years?
This lockdown, I have spent time catching up on some amazing content. And I was surprised by the kind of short films that have been made over the past few years. What incredible storylines, what amazing direction and what brilliant performances! Some mainstream actors, so to say, have also ventured into the format. It is not a new format, but it sure has gained ground in the recent past. With credible names being part of them and backing them, I am sure looking for producers is no longer an issue. Short films give film-makers a lot of freedom to experiment with their writing and are a great way for artistes to showcase their talent and creativity.    
The world over, short films are feted and funded much more than they are in India. What do you think needs to be done here?
There are platforms like Royal Stag Barrel Select Large Short Films providing a boost and making sure that there is an emerging market for short film formats in a Bollywood-heavy Indian film market. Social media is definitely taking visual short stories to a large number of audiences, which has given rise to an interesting demand-supply chain.
Swelling accessibility and affordability of this new media has pumped up the production of short films. But to increase the revenue potential for a format like this in India, it is important to take them to the masses, and that can be done by broadcasting them on satellite channels.

You were one of the first mainstream actors to adopt the digital medium, and very successfully so, with Sacred Games. How easily adaptive are you to non-cinema forms of storytelling?
Well, I did not look at it like that. But that was a time when I was ready for a change. I was looking at pushing my own boundaries as an actor. I had no apprehensions and did not think much about making a shift from cinema to the digital space. I knew that Netflix has immense reach... I do not think I have been able to reach out to many people in this manner otherwise.
Sacred Games was an amalgamation of a cracking script and some incredibly talented actors and technicians. The only issue, I would say, was the fear if we, a bunch of Indian artistes and technicians, would be able to appeal to the international audience and their sensibilities. I have done films for so long and they require me to perform in a certain way. To change my approach so as to resonate with the global audience was slightly challenging, but in a good way.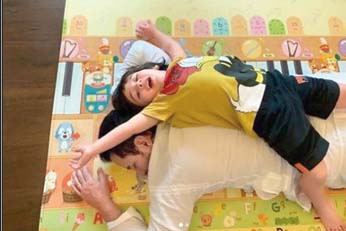 Speaking of cinema, where do you stand on the movie theatre vs straight-to-digital release of films?
I think I stand somewhere in between. I believe that there is nothing that can replace the magic of watching a film on the big screen. Watching a story and a character coming alive on the big screen is an incredibly rich experience. There are some stories that are meant to be watched in the darkness of the theatre.
But I also agree that we need to adapt to the changing times. I do not think that cinemas and the OTT space are stiff competition for each other, they are and will continue to co-exist. There are some stories that are more suited to be told on a digital platform, maybe because they need to be told over a few episodes. The thing with a web series is that it may be watched in the comfort of your homes and you can press the pause button if you need to take a call or if you are hungry (laughs).
You had a huge blockbuster at the beginning of the year in Tanhaji. At this stage of your career, how much does box office count and on what basis do you pick the parts that you play now?
No one could have thought Tanhaji would perform the way it did. Of course, it was a larger-than-life experience which had all the elements of being a blockbuster. But I have always maintained that the box office has never been a factor for me before signing a film. I have changed a lot as a person. I would like to do a film today that creatively satisfies me and helps me explore a different side to the actor in me. I would like to think that I have become very fearless as an actor.
Having said that, I am a producer too and I would definitely want my films to rake in the moolah. Money is important because there are people backing a film and who have put their blood, sweat and hard-earned money into it. But if you ask the actor in me, I would like to say that the commercial viability of a film is not the most important thing to me, even though I would want the audience to go and watch my films in numbers. Sounds like an irony... but that is what it is.
It's been a different few months for all of us globally. How's yours been? Any time for introspection?
I am not sure about introspection, but it surely has allowed me to focus on things that I like to do. I practised the guitar... I want to be a better guitar player. I also tried to polish my French. There are so many things to do! I tried my hands at cooking. I believe we still are getting used to the new normal. Nobody is prepared for what tomorrow holds.
It's also given you a lot of time to spend with your family. What are the things that you like doing the most with your son Taimur?
We did a lot of painting and gardening. I read out to him. We spent time with each other as a family, and that has been the silver lining of the lockdown. Taimur really enjoyed having Kareena (Kapoor Khan, wife) and me around him throughout the lockdown. When I look back at 2020, I will remember it as a solid year where we got to spend time with our son.
You've just hit 50. Is the Saif of the 50s going to be any different than the Saif of the 40s or 30s?
I am really happy being who I am and where I am right now. I have often heard people say that your 50s are the best. I still feel like I have just started out, but there comes a time where you start looking older and even worse, you start feeling older. There is a bit of worry that comes with that.
But I have started celebrating life. There are times when I see my photographs with Taimur, or some candid shots of having a drink and chatting with my friends. Then I look forward to Ali Abbas Zafar's Tandav and Bhoot Police. This creative stuff out there can really keep you happy because you have a job you enjoy and respect. Also, now I have a little less stress... like I have to buy a house one day, or make money to look after my family. There are always responsibilities. But fortunately or unfortunately, I don't like to live a paranoid life. If not films, there will be something else to do. I could even be managing a hotel in Pataudi... I am not scared of the future.