The private man
'I'm happy that Siddhartha Basu, the man behind KBC, gives the public a glimpse of Amitabh Bachchan the human'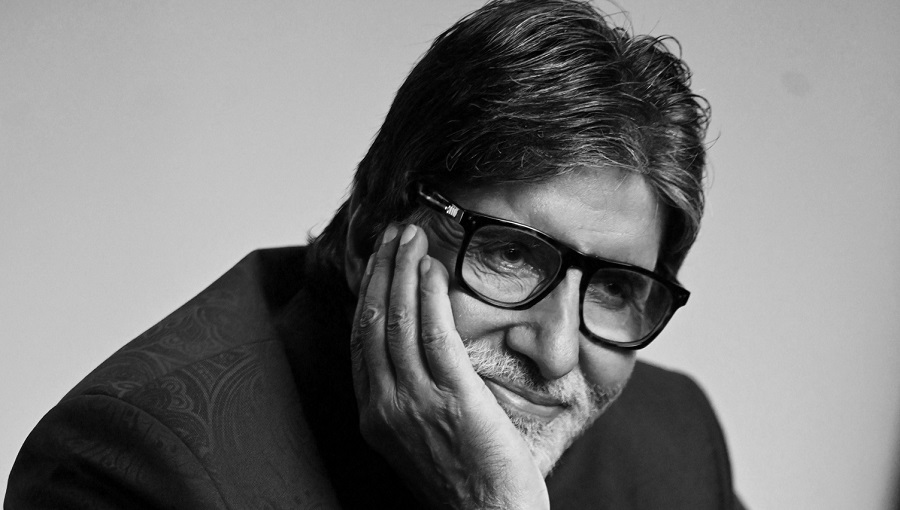 ---
Published 03.10.21, 12:13 AM
|
---
Lucy Lewis, editorial assistant par excellence, had a fatal heart attack last week. One of her last conversations with me was on Mr Bachchan, who had touched her life in ways few would know about.
When editing a variety of magazines, many of my meetings with AB were fixed by Lucy, who would liaise with Rosy Singh or Barbara, two first-rate women who man the Bachchan team. If you left a message with Rosy or Barbara, there was no question of it not reaching AB, Jaya, Abhishek, Aishwarya or Shweta. Once, when the editor of Savvy — who didn't know AB — wanted him to write a foreword for one of her cover stories, I told her to simply dial the landline and leave a message with Rosy. Like a product at the end of a well-managed assembly line, the foreword got done by Mr B without the editor ever having to meet him.
Many an interview would be set up by Lucy and Rosy with Mr B, with me simply turning up at the right hour and right place to have our little chat. The heart-warming part was that years after our magazine world crumbled and Lucy moved out of the media world, she could still reach Mr Bachchan via Rosy. Sometime ago, when a photographer who had put together many pictures of AB from afar did not know how to present his collection to the actor, Lucy spoke to Rosy. A meeting fructified and the photographer couldn't believe his luck.
AB didn't have to entertain an erstwhile editorial assistant who had nothing to do with the media any more. But few are aware that most of his caring gestures are not conducted for the flashbulbs.
Last month, Lucy was devastated when she lost her mother. But her spirits were lifted when AB texted her his heartfelt condolences. As noted earlier, it's in these little ways that he touches people's lives, quietly and far away from the spotlight.
I have myself seen that caring side of Amit. This has been mentioned before but it's relevant to recall that after a publication folded up and I was jobless, AB won the National Award for Agneepath and it was time to party. It was the pre-mobile phone era but both he and his PR man Gopal Pandey kept at it till they tracked me down to make sure I was at his personal celebration. He wouldn't have bothered so much if I had been sitting on an editor's chair at that time. It was because I wasn't that it mattered to him.
It, therefore, makes me wince when the man who'll enter his 80th year next week is flagellated with intemperate language because he won't take the political stance that some want him to. It's saddening when a man, shy about making caring gestures in public, is forced to reveal the vast amounts of charity he has done during Covid-19 times or to alleviate farmer distress.      
He's not perfect, I hear the occasional whisper and don't discount any. The most recent was about his schoolboy excitement over the 14-minute monologue he delivered in Chehre. While the retention of his enthusiasm may be one of the reasons for his longevity as an actor, AB is not Sidharth Malhotra who has to spend the next few years proving that Shershaah was not a fluke performance. AB doesn't have to prove anything to anyone anymore, least of all convince anybody about his prowess at dialogue delivery. What that monologue did was make a verbose film a little more unwatchable. So he does have these failings where the script should matter and not his feats.
However, there resides an essentially decent man at the core of the tall celebrity who briskly takes the high chair on Kaun Banega Crorepati night after night. It's an unscripted AB who sheds a tear or listens with sympathy to the many stories he hears from contestants; a host who shares the joy of a winner, sometimes flirty, sometimes witty. I'm happy that Siddhartha Basu, the man behind KBC, gives the public a glimpse of Amitabh Bachchan the human, so far known to only a privileged few.
Bharathi S. Pradhan is a senior journalist and author