Stories to be told
It was such a comfortable equation between Kabir Bedi and his daughter that it was wistful watching them grow apart so acrimoniously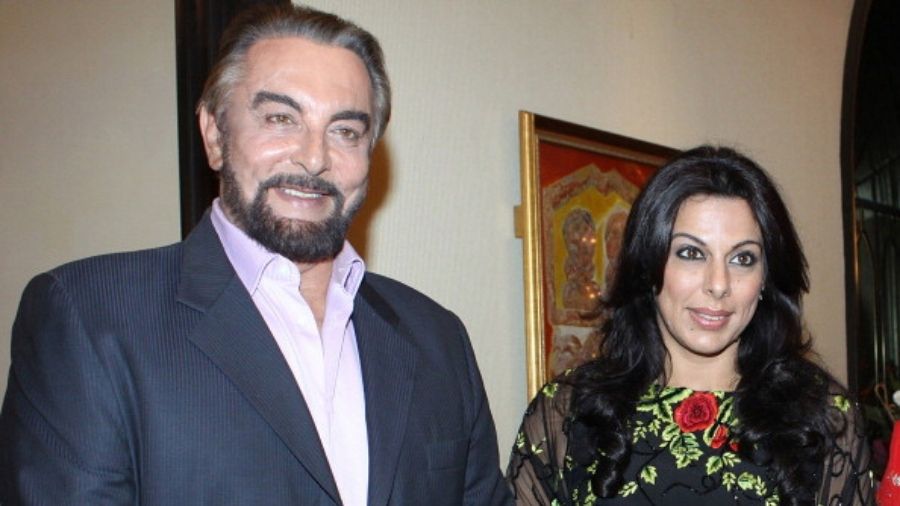 Kabir and Pooja Bedi
Getty Images
---
Published 07.03.21, 12:30 AM
|
---
In the good old days when people used landlines and left messages on their recording machines, the ever-perky Pooja Bedi had taped something like this: "Hi, this is Pooja Bedi. If you're 6-foot tall and handsome, do leave your name and number and I'll call you back." One evening, she got this on her recorder: "Hi, I'm 6-foot tall and handsome. But I'm also your father."
They were great fun as people. It was such a comfortable equation between Kabir and his daughter that it was wistful watching them grow apart so acrimoniously that it became a legal matter over property.
Kabir will be spilling much of his life in his non-linear book Stories I Must Tell, an April release by Amazon's Westland.  
Being a bedroom-obsessed society, when the tag "honest biography" is spotted, it is instantly equated with salacious tales. The one constant query to my no-holds-barred book The Dark Horse on Priyanka Chopra was, "Oh, you've laid bare all her relationships?" It was difficult to get the message across that whether it was une affaire de coeur or a professional heartbreak, it was a book about how she picked herself up every time she was knocked down and sprinted to the winning post.
When Anything But Khamosh on Shatrughan Sinha was published as the film industry's first honest biography, "Has he revealed everything about Reena Roy?" seemed to be the benchmark. It didn't strike anybody that opening up on family and political fissures was a more difficult exercise in honesty. That's where SS scored as he not only dwelt on all of it, he also didn't blue-pencil anything unflattering other people had to say about him in the book. He could have, it was after all his authorised biography.
Similarly, it's not Kabir's four marriages or his live-in relationships that will be the "bold and honest" part. It will be the stories where he revisits wounds that still hurt. Son Siddharth, a Carnegie Mellon graduate's tragic suicide being one.
Kabir said, "You'll be surprised." But while some of the unknown content may be a revelation, Kabir going where it hurts won't come as a surprise. Being brutal with himself has always been his strength.  
Actually, Kabir was one of the first celebrities who exploded many a myth one nurtured about the "wild children of the 70s". Watching him, one learnt unconventional did not mean uncaring — I've yet to meet such a considerate gentleman. Irreverent about not falling into a societal mould was also not the same as irresponsible — I've worked with him on three occasions to know how meticulous he is about a commitment. And, "traditionless" is not the same as careless — he's particular about every dot and comma. I'm sure his publisher Karthika will agree that this is a 75-year-old who'll not only insist on writing it all himself but also keep perfecting his copy till the pages are yanked from him by the printing press.
It's not entirely a coincidence that around the time Kabir announced his book, 70-year-old Zeenat Aman made a few ripples for celebrating 50 years of a film career. Kabir and Zeenat, two famously westernised ramp walkers of the day, debuted together in O.P. Ralhan's Hindi film Hulchul (1971).
Articulate, welcoming and warm as individuals, Kabir and Zeenat did not set the screen on fire as a couple nor were they like a house on fire off it. But they shared the trait of being unconventional people who were conventional enough to ensure legitimacy for their respective children. In all other ways, Kabir and Zeenat have been very different people. On one of Karan Johar's "koffee" sessions, where Hema Malini and Zeenat were brought together, while Hema had merrily accepted that all the gossip around her had been true, Zeenat had peddled the trite line that stories about her were largely manufactured.
There have been attempts to get her to ink a book deal. If Zeenat ever gets down to it, while it would be a grab, she's too defensive to be as forthcoming as Kabir.
Bharathi S. Pradhan is a senior journalist and author