Cartoons that rocked 90s and 2000s
Walk down memory lane with these animation characters that kept the kids busy before smartphones invaded our lives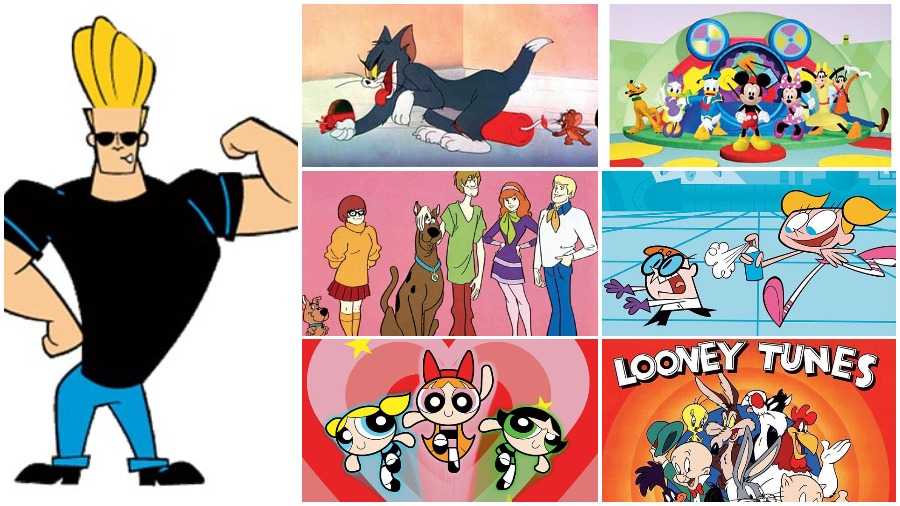 ---
Published 24.11.21, 05:12 AM
|
---
Eight am mornings. The winter vacations were on and waiting for you, on the table, was a mug of warm BournVita. You were in a rush to finish it as your friends were ready to play. After play time, you would come back, take a quick shower and seat yourself in front of the TV. Cartoon Network!
Back then, there was no worry of being late for work or beating the intolerable traffic. The main focus was on MojoJojo trying taking over The City of Townsville, or Mystery Inc. uncovering "masked criminals" aka ghosts (because those existed back then), or even helping Mickey Mouse solve puzzles. And let's not forget how we burst into song and dance when the theme song of these shows played. 'Hot dog, hot dog, hot diggety dog!'
As we take a trip down memory lane, here's a list of cartoons from the 90s and early 2000s that we all miss.
Tom & Jerry:
There can be nothing more timeless and classic than the all-time favourite notorious cat and mouse duo, Tom and Jerry. With the original production ending in 1967, there have been multiple spin-offs made and the TV shows continue to present them. Tom continuously tried to harm Jerry, who very cleverly dodged all obstacles and got his own way. With Jerry stuffing explosives inside Tom or Tom clipping his eyelashes to stay awake, the show made no logic whatsoever. However, the utter nonsense was what we all enjoyed and still do. Special mention goes to the times when Tom and Jerry realised how much they missed each other, during each other's absence. Do you find similarities with your bittersweet relations with your siblings and best friends?
Power Puff girls:
In times when the stereotypical "damsel-in-distress" figure was omnipresent, Power Puff Girls seemed like a breeze of fresh air. Blossom, Buttercup and Bubbles, the little kindergarten girls with superpowers, proved to be role models to several children. Remember how you used to fight with your friends? "I am the red one! You are green!" "No, I am the red one and we'll ask dad to be MojoJojo!"
Dexter's Laboratory (1996-2003):
There could not be a better and more apt portrayal of how silly one's siblings can be, than Dee Dee foiling Dexter's experiments, in Dexter's Laboratory. The adorable little inventor conceals his laboratory from his parents and hides his genius side from them. However, his nemesis, Mandrake, makes evil plans which Dexter destroys through his inventions. For all the science geeks out there, we know you pretended to be Dexter as a child, when you poured water from one bottle to the other, maybe adding some shampoo as if it were some chemical solution. Shh, we won't tell mom!
The Looney Tunes:
Bugs Bunny, Daffy Duck, Porky Pig, the Road Runner, Tweety and Granny were hands down our best friends! We bet you remember the patent Looney Tunes opening title with Bugs Bunny, instead of the lion, faking a roar, eating a carrot. Leading the golden age of American animation, along with Tom & Jerry and Mickey Mouse, Looney Tunes has been part of the childhood of several generations. Not only that, the cast has also been included in movies like Looney Tunes Back In Action, Space Jam, Space Jam 2 and more.
Johnny Bravo:
 '1,2,3... Ohh Mama'… we all know the song! This so-called "Macho Man" tries to flirt with every young woman and terribly gets into trouble! As adults, we may find it a little... problematic... but he sure learns his lesson for messing around, given the number of times he's been in trouble afterward. In short, don't mess with the wrong people!
Scooby Doo:
Who didn't love the all-time famous, the talking brown Great Dane, his friends and their adventures made while solving supernatural mysteries? And can you ever forget the iconic call "Scooby Dooby Dooooooo"? What we adored the most about the show was probably the bond that Scooby shared with his friends, especially Shaggy. The bond was not of an owner-dog relation, but something more beautiful and intimate... something all dog parents would relate to. And of course, Scooby and Shaggy losing their minds over supernatural things, Daphne getting into trouble, Fred trying to take all the credit, and Velma ultimately solving the case, all contributed to this fun, exciting and spooky show! Although unanimated movies were made, nothing beats the original series.
Mickey Mouse Clubhouse:
An adventure with friends like Mickey, Minnie and Goofy? Count us in! The Mickey Mouse Clubhouse was like a safe and secure lab from where we would be taken on journeys. Along the way, we would help Mickey with little tasks including shapes, sizes, colours, numbers and more! And let's not forget, "We've got ears, say cheers!" after solving every task. Every child at some point in their life sure matched steps to the closing song of the show.