'Chaman Bahaar' may falter in parts, but Jeetu, as always, does not
In a world where the term 'slice-of-life' is now very loosely used, this film is truly, well, slice-of-life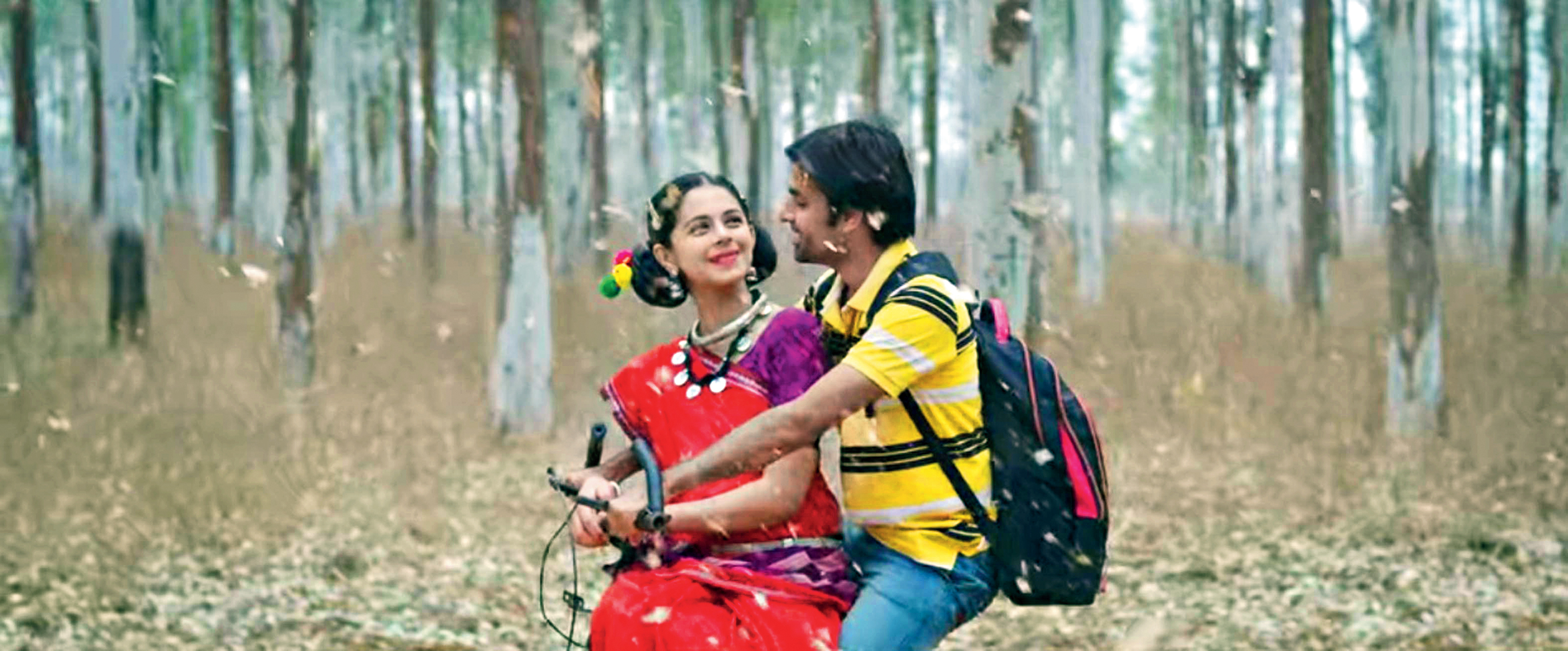 ---
---
Amixture of deep angst and unfathomable helplessness lies at the heart of the Jitendra Kumar eye-roll. We've seen it right from his early work in Pitchers to the recent Panchayat: a blend of the tragic and comic, in which the actor — mostly essaying the Everyman battling everyday issues and anxieties — knows that his character is in the middle of a dire situation, and yet he somehow ensures that the viewer, directly or indirectly, sees the darkly funny (or is it funnily dark?) side to it. Such frames are common in Chaman Bahaar, his latest film, that's now streaming on Netflix.
In a world where the term 'slice-of-life' is now very loosely used, Chaman Bahaar is truly, well, slice-of-life. Director Apurva Dhar Badgaiyann perfectly renders the tone and texture of life in a small town in Chhatisgarh. Billu (Jitendra Kumar, better known as Jeetu) is a sort of quiet rebel who decides not to follow in his father's footsteps of becoming a guard at the Lormi district forest office, but wants to craft his own identity by pursuing his passion of setting up a paan shop. Ignoring his father's (played by Yogendra Tikku) taunts, Billu goes ahead and sets up his paan shop called Chaman Bahaar, hoping that it will turn around his fortunes. But a change in "bhugol", as a character puts it, plucks Lormi out of Bilaspur and puts it under the jurisdiction of the far quieter Mungeli. Chaman Bahaar finds itself in no man's land, pushed to an abandoned highway, and Billu's business starts dwindling.
Till the day the house opposite his shop gets its new residents. The sub engineer of the town shifts in with his family, with his teenaged daughter Rinku (played by Ritika Badiani) becoming the collective love interest of the whole town. More than half of the town's youth starts loitering in front of her house, hoping to catch a glimpse of the fair-skinned Rinku in her "half pants".
That gives a fillip to Chaman Bahaar's business, with Billu's fortunes booming, but it comes with a catch. Billu, himself, has fallen prey to Rinku's charms and now he faces a dilemma: to keep his shop open and keep doing good business, or to shut it down and not "share" Rinku with anyone else.
At the heart of Chaman Bahaar is a charming premise ripe with possibilities. The film compellingly brings alive life in a small town where even puny-sized men size up each other at every street corner and plunge into blows at the drop of a cuss word, but don't hesitate to hug it out over a game of carom, mostly calling each other "Daddy", a term common to such parts of the country.
Even as it explores Billu's silent, one-sided love story, Chaman Bahaar casts a critical eye on everything from toxic masculinity to small-town political dynamics, but the film almost legitimising stalking will make you uncomfortable. Men much older than Rinku follow her and park themselves for hours in front of her house, with her teacher's obsession with the young girl coming off as borderline creepy.
It doesn't help that the film, in a bid to paint Rinku as a fantasy beyond the reach of all these men, including Billu, makes her just a presence in the film, not a character. She's barely given a line to speak in the whole film.
Despite its problems, Chaman Bahaar is rescued by a spot-on act from Jeetu. Rinku may be the one with no lines, but when it comes to professing his interest in her, armed with an 'I love you' card in hand, it's Billu who loses his voice. Jeetu effectively brings alive the wide-eyed wonder of a young man in the throes of first love, and then his palpable (but misplaced) frustration when he can't get to her, and the ugly fallout of the same. That image of him towards the end, curled up on the roadside with a street dog for company, remains with you after the film ends. Chaman Bahaar may falter in parts, but Jeetu, as always, does not.