Bobby Deol & Sanya Malhotra on their ruthless and rustic film Love Hostel
The film revolves around a government safe home that neither feels like home nor is it safe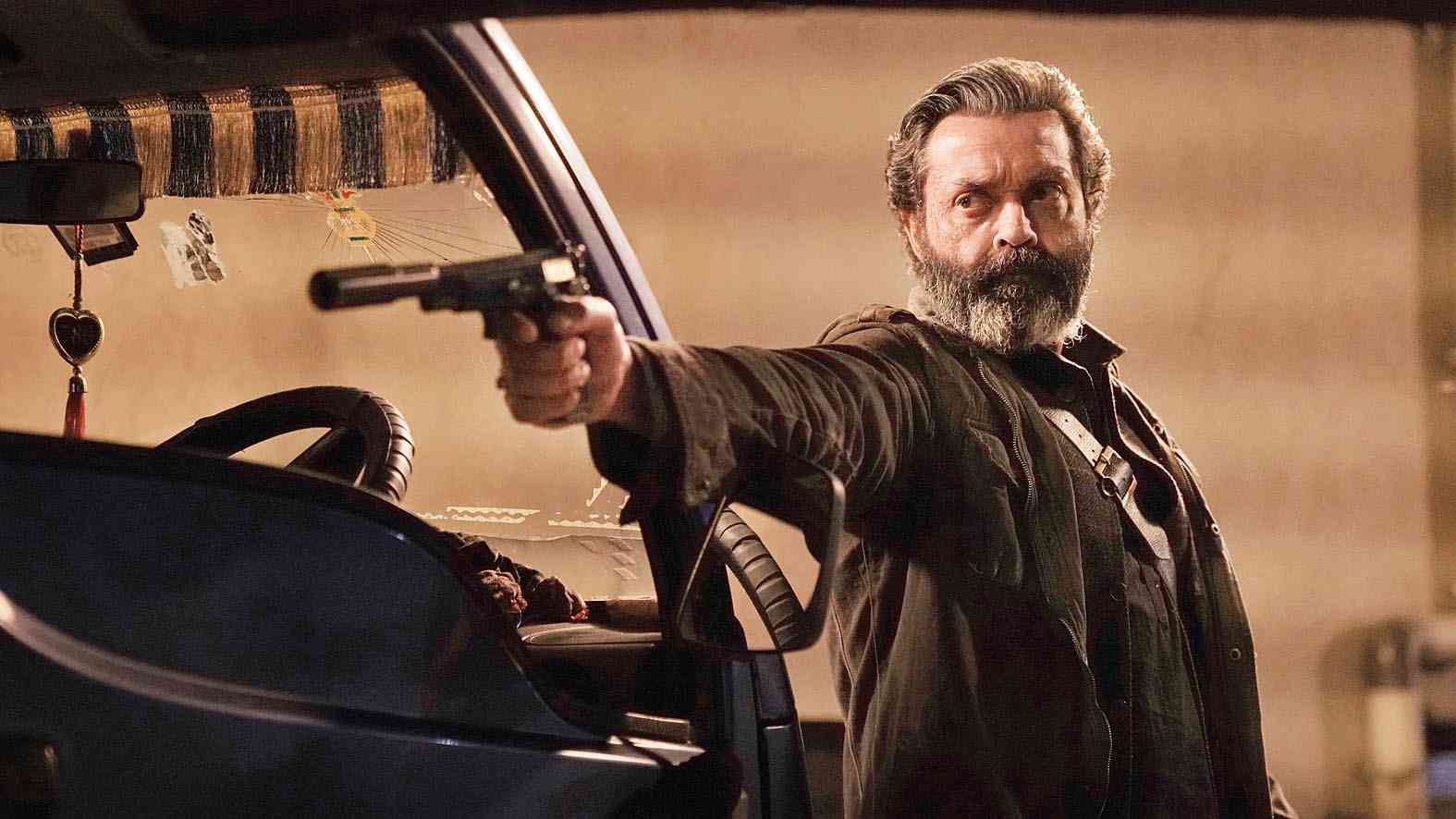 ---
Published 01.03.22, 06:38 AM
|
---
Love Hostel is a name given to a government safe home that neither feels like home nor is it safe. The Telegraph catches up with Bobby Deol who is what makes life unsafe in the Zee5 film that dropped last Friday, and Sanya Malhotra who is on the run from him.
Bobby Deol
After Ashram, this is another grim film that you are a part of.
Yes. It's very grim, very raw, earthy and rustic. My character is someone who has had something terrible happening in his family that changed the way in which he looks at life. He believes in what he thinks is the right thing to do and will go to any length if anyone goes against that.
There is an element of honour killing involved...
Every love story has some obstacle in the way. The film is about two people passionately in love with each other and how they fight all odds to be with each other and the forces that try to stop them.
Your look seems quite interesting with wrinkled skin and facial scar.
The look was director Shankar Raman's vision. Viraj Singh Dagar is a loner and is not bothered about how he looks. We decided on an unkempt, dishevelled look with long, thick beard. He is an ageing man who lives by his rules. His face is burnt from the left side, the nose is bent... it has a menacing impact. That also meant the use of prosthetics.
That must have meant hours in the make-up room?
Yes. (Laughs) In the beginning it used to take three hours. Then the prosthetics specialist, my make-up man and hair stylist got together. Eventually they'd finish in two hours. This is the first time I have done prosthetics. It was exciting. So I was enjoying the process of getting ready for the character.
Is it true that initially you were hesitant to take up the role?
Yes, as I wanted my character to be better defined. I wanted certain elements to be added. When I sat with Shankar Raman we reached a consensus. He is an amazing director and I also wanted to work with Red Chillies Entertainment and Drishyam Films, who are passionate about film-making. Sanya (Malhootra) and Vikrant (Massey) are amazing actors too.
When and where was it shot?
We shot in Bhopal in April, just before the second wave.
Tell us about the accent you speak in...
One fun part of playing this character was to speak in Haryanvi. I had to do a lot of workshops to pick up the accent. The film challenged me to speak in a different dialect.
You seem to have completely reinvented yourself in your OTT avatar.
Thank you. I have played the hero kind of roles where I am dashing and suave and glamorous. I have now decided to do characters that challenge me and take me out of my comfort zone. I am thankful to the audiences and critics that praised my work in Class of '83 and Ashram. It gives me a lot of confidence to do different kinds of roles. In our industry, you get a fixed image and become typecast in that. Somehow the OTT platform has given me the opportunity to break out of that. Even Love Hostel is so different from all that I have done.
How does you dad (Dharmendra) react? Is he asking "Why is Bobby playing one villain after another?"?
(Laughs out loud) No, he doesn't. We are all actors. We look at a character, not whether it is positive or negative.
But in his generation a role was either a hero's or a villain's!
True. I have heard he did a negative character once. My grandmother went to see the film and walked out halfway. When my dad came home, she asked him why he had done something like that. In those days, people believed what they saw on screen as real. Dad said he was proud of me after seeing Ashram. I got such a positive response after doing such a negative role! People want to be entertained, it does not matter whether the role is positive or negative.
What did your sons say?
Both enjoyed my look. They are a new generation. My older son is studying business management and my younger one is in Standard XI.
Has the OTT boom helped the Indian audience evolve?
It has made a difference to the kind of films being made. OTT has given everyone a broader perspective. There are a lot of creative people out there who got pushed into making commercial cinema. Now they are getting a chance to be passionate about what they want to do.
What's coming next from you?
I have signed a film called Animal with Ranbir Kapoor and Anil Kapoor, directed by Sandeep Reddy Vanga, who directed Kabir Singh. Then I am doing Apne 2, which we will start later in the year.
Sanya Malhotra Love Hostel is such a grim film! What was your reaction on reading the script?
It was the best script I had read that year. I read it during the lockdown in 2020. And I could not put it down. I love reading thrillers as they are so fast-paced. I could totally imagine myself in that world as Jyoti. I wanted to finish as soon as possible so I could tell them that I was on board.
Tell us about your role...
This is a story of Ashu (Vikrant Massey) and Jyoti, star-crossed lovers on the run who are running away from this man Dagar who is running behind them to kill them. There is a lot to Jyoti. You can't box this film as crime thriller or drama. It has romance, it has hope…. There are many layers to each character. The story is set in Haryana.
Did you have to learn Haryanvi?
I had learnt Haryanvi for Babita in my first film Dangal. But for this character, it was a conscious effort not to give her a thick dialect. Jyoti is a CA and has done her articleship in Delhi. Ashu lives there so he has a thicker dialect. I loved that juxtaposition.
In Dangal, you had to learn wrestling; for Patakha, you had to learn how to milk a cow and paste cow dung on walls. Did you have to pick up any skill for this film?
I did action for the first time. It was not physical action but I had to learn how to hold a gun and fire it. You have to be very careful. Personally, I have no interest in handling any weapon but it gave my character a kick.
Several films of yours were meant for theatrical release but got released on OTT instead...
Pagglait and Ludo were supposed to be theatrical releases but Meenakshi Sundareshwar was meant for OTT all along. With OTT, there's a lot of experiments you can do with the characters and the script. You can make interactive content, anthologies, short films, whick work on OTT. People are getting more creative with the the things they are writing or directing.
You had choreographed a song in Secret Superstar. Is that a career trajectory you ever want to explore?
I am busy with acting. But I really enjoy dancing. I would want to choreograph myself or get choreographed. Other than in Morni banke in Badhai Ho, I have never really danced on screen. I hope I get to do that.
What comes next from you?
I am looking forward to the reactions to Love Hostel. I did a film called HIT —The First Case with Rajkummar Rao, directed by Sailesh (Kolanu), which is a remake of the Telugu film. I can't wait to be on the sets with Vicky Kaushal and Fatima (Sana Shaikh) and being directed by Meghna Gulzar in Sam Bahadur (on the life of Field Marshal Sam Manekshaw).