Bickram Ghosh and Hariharan come together for Ishq
A new album that shines a light on the many hues of love
---
---
Love came to town at the beginning of this year in the form of songs and visuals of Ishq, a romantic album by Hariharan and Bickram Ghosh. The duo got together to explore the city and shoot for a series of music videos directed by Arindam Sil. A chat with Bickram Ghosh...
How would you define the word 'ishq', and how has its meaning changed for you over the years?
Ishq is of course love. But love has many shades. Overall, ishq for me means passionate love. Love which is strong enough to move mountains, strong enough to change lives. For me, it remains the same essentially in concept. Having loved and then when you marry, you see how love and responsibility go hand in hand. There will be moments of challenge which everybody faces, and that is when your love is tested. It is important to tide over that.
As you grow older you realise there is a huge practicality to sustain love. Of course, you can also be in love with your music, your city, anything that you are passionate about... that's where ishq steps in. In that sense I have not changed. I am still very passionate about things. I try to operate within that realm of passion in my life.
What is the genesis of the album Ishq?
There was a time when romantic song albums were quite the order of the day. It's been a while since we have seen a prominent romantic album in the independent space in Hindi. The romantic songs are for easy listening with soft nice melodies.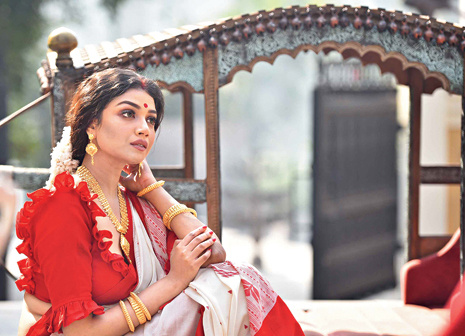 How did the collab between you and Hariharan happen?
Hariji and I have known each other for a long time. We have played several concerts together also. Around four years ago I had sent him a song requesting him to sing, which he had sung. By mistake I had sent him only one antara. There were two antaras. I told him that I would send him the other one... but somehow that didn't go any further. Both of us got busy. During the pandemic we suddenly brought up the subject... of the songs and the album we had thought of. This time I sent him all six songs. And almost magically he sent it all back within a couple of weeks, sung in his own studio in Bombay.
So we had the space to think about the album. I revisited the compositions. I sent it to him, he sang and sent it back, I again worked on the arrangements. And what we have is a really lovely, beautiful romantic album.
How was it like shooting with Hariharan and Arindam Sil all across Calcutta?
We had a whale of a time shooting across the city. It was great fun. We would shoot all day. Arindam was so creative with the videos... people are in for a surprise. He has shot the videos beautifully.
Hariji really enjoyed his stint in Calcutta, the warmth of the city and the love of the people. In the evening we would all hang out. It was a really memorable time for all of us. There was a lot of bonding, and a lot of discussions on film, music and aesthetics.
Riding the new double decker bus was very memorable. We went across the Howrah Bridge. Treating Hariji to rashbhara nolen gurer sondesh from Nakur was special because he loved it. We had a great time shooting in the Maidan. In one part of the frame was the Victoria Memorial.
What was your takeaway from the whole experience?
A lot of happiness. My songs got the voice of Hariji. These songs were meant for him, they were composed with him in mind. Besides his wonderful voice, he has brought the gayeki, the improvisation into the songs, which uplift the songs. I always wanted to work with Hariji more closely, I have loved his work for so many years. He is so down to earth, artistic, practical, friendly. He is a wonderful person. To be able to do an album like this in these times, not just the pandemic, but in the time when independent music is not doing much, to do such a big project... and I'm really grateful to Sufiscore and Rajeevji for that, for coming on board so generously. My takeaway is a memory for life.
Tell us more about the music videos?
We have shot three. Baaton baaton mein (featuring Sauraseni Maitra and Romiit Raaj) is beautifully shot in Raajkutir. We shot Dil hawaai hain and it is about Calcutta. It is about love for the city. There is Priyanka Sarkar who is emblematic of the city. In the video, Hariji and I are exploring the city, going to different places. And Priyanka's character is everywhere. But we don't see her. It is as if Calcutta is watching us. Bibriti (Chatterjee) features in Naina, it is about eyes and Bibriti has beautiful eyes... how eyes are inspiring, how they are the window to the soul.
Shooting trivia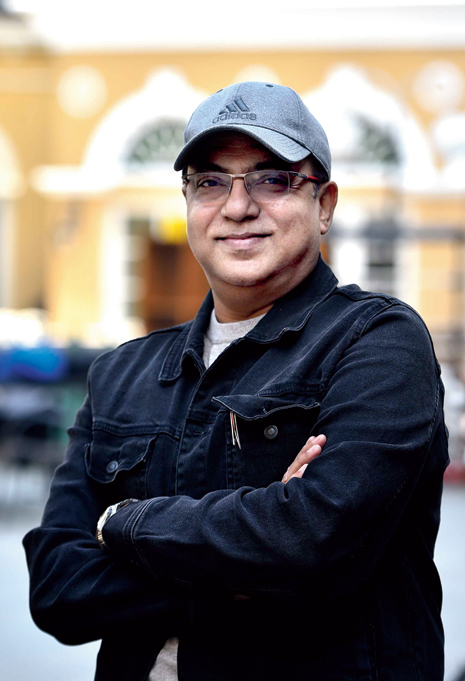 The shooting for the music videos of Ishq has been a pleasant experience, really special. The songs are soulful. My friend Bickram has given the music. It was an incredible experience, working with Hariharanji, a wonderful, down-to-earth human being, who is so focused and passionate about his music. It was lovely to know a person whose singing you adore. I told him that he was the person who taught us romanticism in our youth. The challenge was to tell different stories through the videos for the love songs. We have done three so far and they were wonderfully done.
It was a pleasure working with Priyanka, Sauraseni and Bibriti. All three were in my Byomkesh Gotro. I got the trio back again. The locations also enhanced the songs. The treatment of all the three songs were tremendously different. We shot all across Calcutta and it was really fun. Both Hariharanji and Bickram are so full of energy.
— Arindam Sil