U turn, my turn
Comparisons are not always odious; Pathaan and Shehzada are both unabashed action films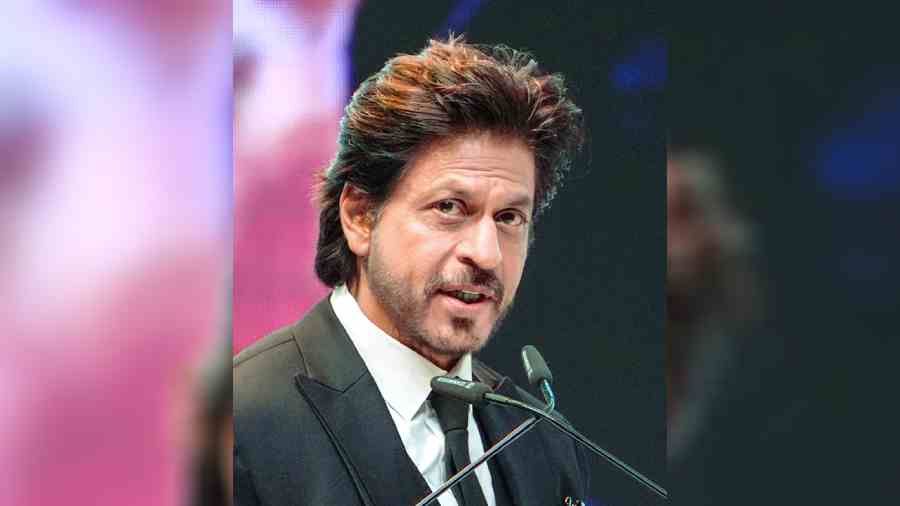 ---
Published 22.01.23, 04:40 AM
|
---
Like Arvind Kejriwal's "I'll never enter electoral politics", "I swear on my children I'll never have a gathbandhan with the BJP/Congress" and "I will never move into an official bungalow", the entertainment industry, too, has its U-turn specialists.
In 1978, when Shashi Kapoor fulfilled his father Prithviraj Kapoor's dream of opening Prithvi Theatre, equality was one of its strong suits. To this day, there is a single price for all tickets, it's strictly first-come-first-seated. It was completely understandable when, towards the end of his life, Shashi in a wheelchair, mostly in a mental world of his own, came in and out without joining any queue. Deference to senior members of the family was defensible when Krishna Raj Kapoor was also allowed special entry.
But on December 28, 2022, it was baffling to troop into Prithvi and find one row chained up like berths used to be in Indian Railways. Soon, a staffer walked in, opened out the seat and shooed away anybody who ventured near it. Seconds before the play started, a masked Naseeruddin Shah with wife Ratna slipped in and sat in that row all by themselves. Later too, when others waited for the cast to come out, Naseer and Ratna were the only two to move beyond the barrier to stand by themselves just outside the stage door. Even though this was an audience that sought no selfies with the actor.
Whither equality, Prithvi Theatre? This is also the same Naseeruddin who has spent a lifetime denouncing starriness. One could argue that Naseer is too celebrated to stand in a queue or sit with the public. Or that Kejriwal has earned the right to take the chartered flights that he once castigated as wasteful VIP culture. But the point is, why do people enter a field by critiquing those already inside when they so readily slip into the same culture?
Like Gauri and Shah Rukh Khan of the early 90s, who used expletives to emphasise that they were not like the ****s of the film industry, they were different. Three decades later, they've also been in the news for the same reasons as their worthy colleagues besides revelling in not standing in a queue, metaphorically speaking. We acknowledge that privileges come with fame and fortune. But why come in cussing others and staking claims to be different?
Which brings us to Shah Rukh's Pathaan, which has made the star feel a nervousness that he didn't have as a newcomer in Deewana (the Rishi Kapoor film in which he made a dashing entry on a motorbike). Thirty-one years ago, Shah Rukh had nothing to lose, he had the world before him and it was his for the asking. The first sign of restlessness was noted in January 2000, when Hrithik Roshan came like a tsunami and Phir Bhi Dil Hai Hindustani, Shah Rukh's first foray into production, didn't take off as expected. But Brand SRK stayed unbruised as he single-handedly built his filmmaking empire.
Today, unlike in 1992, there's a hard-earned reputation riding on Pathaan, the Rs 250-crore spy thriller on release next week. With the high-decibel attention it has got from all quarters, a bumper collection is assured. But, at this juncture, a short flashback to January 2020 is necessary. Telugu star Allu Arjun (renowned for the Pushpa swagger) had lucked out when his Ala Vaikunthapurramuloo (AVPL) got a Pongal release in January 2020, grossed over Rs 275 crore and fetched music composer Thaman a National Award. It was one of the last blockbusters before Covid-19 shut down the world.
Some of that luck has rubbed off on Kartik Aaryan. Shehzada, the Hindi version of AVPL, was announced in October 2022, completed super-quick and is ready for theatres on February 10 as a Valentine's Day release. Allu Arjun and Kartik are co-producers of Shehzada.
Here's the fun part.
The trailer of Pathaan clocked 50 million views. Shehzada got 65 million, juxtaposing 57-yr-old SRK with 32-yr-old Kartik. Comparisons are not always odious; Pathaan and Shehzada are both unabashed action films.
With three decades of stardom bolstering his draw, SRK has weathered many a storm. But it does feel like somebody turned the calendar back to January 2000
Bharathi S. Pradhan is a senior journalist and author