Marichjhapi makes a splash at L'Atelier 2020
Bauddhayan Mukherji's upcoming Bengali film goes to Cannes virtually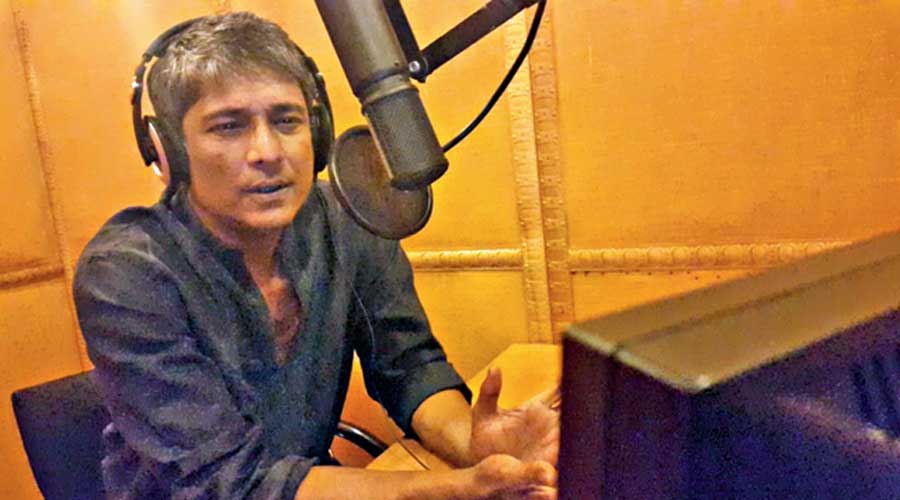 Adil Hussain, who has signed Marichjhapi, dubs for The Violin Player, Mukherji's last film
Telegraph picture
---
Published 08.07.20, 12:48 AM
|
---
Marichjhapi, Bauddhayan Mukherji's upcoming Bengali film starring Adil Hussain, has yet to go on the floor but has achieved a distinction. It was the only Indian pick among the 15 films chosen globally at the just-concluded L'Atelier 2020, the co-production market organised by the Cannes Film Festival.
"It is the fifth Indian film (and second Bengali film after Aditya Vikram Sengupta's Memories and My Mother) to be selected at the event, held virtually from June 23 to 25," Bauddhayan tells t2 from Mumbai about his film on the atrocities faced by refugees on a Sunderban island.
In its 16th edition now, L'Atelier (meaning 'the workshop' in French) aims "to stimulate creative film-making and encourage the emergence of a new generation of film-makers" by helping them find co-producers, according to its official website. So far, out of 233 projects accompanied, 171 have been released theatrically and 14 are currently in pre-production, it says.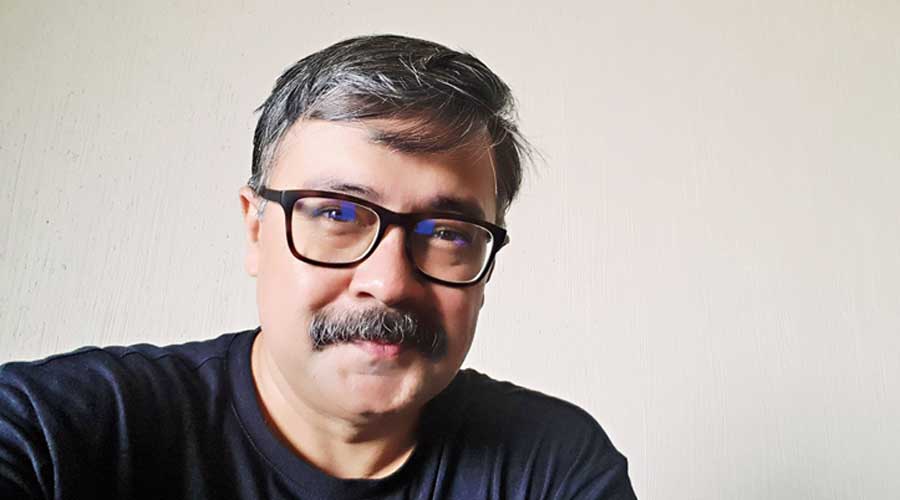 Entry is through invitation to film-makers "whose projects have been considered particularly promising". "They picked up Marichjhapi from Busan," says Bauddhayan. The film had got selected for the Asian Project Market at Busan International Film Festival in South Korea last October. This is the first time that an Indian film has cracked both the Cannes and Busan film fest markets. Cannes Cinefondation officials met us there, loved the project and gave us time to finish the screenplay and then we got selected on the basis of that."
"My first experience of taking part in a film market was with (debut film) Teenkahon at the International Film Festival of India's Film Bazaar in 2014. That time, the film was ready and we had gone to find buyers. The Violin Player (his second film) got picked up by French sales agent Alpha Violet at the Film Bazar in 2015."
This time, he is looking for a co-producer. "Cannes fixed up Zoom meetings for us. We met producers, sales agents and distributors from 10 different countries in half-hour slots. These meetings open up conversations. We have started dialogue with five-six producers who are interested. This will go on for at least five-six months."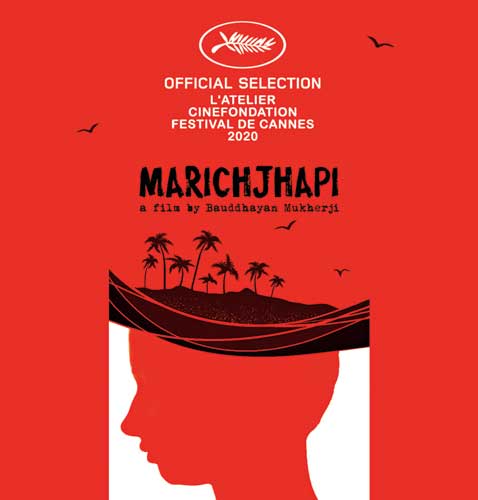 There is no limit to the number of co-producers a film can have. An American co-producer, Splendid Films, has already joined the Marichjhapi team after Busan.
Because of Covid-19, schedules are being pushed back. "We were supposed to start shooting in January-February 2021. It will be pushed back by at least one year. I am not in a hurry to make this film. It is an important part of my life. If it needs more time, I will give it more time."
The team had been invited to Cannes for the workshop but the pandemic put a spanner in the works. "Leave alone flight tickets, even our Airbnb reservations were done. We were supposed to leave on May 12. But we are thankful to Cinefondation that they did not cancel the event, which is a once-in-a-lifetime opportunity for us. Instead of eight days, it was reduced to four days."
Bauddhayan, a prominent ad film-maker, has been busy during lockdown. "We made 30 ad films in these three months. Ei bajareo je bhalo chhobi kora jay, amra dekhiye diyechhi."
The camera feed comes to him through Zoom call. Actors come in front of the laptop before and after a shot and speak to him. "Only thing is we are dependent on good Internet connectivity."
Bauddhayan says the biggest revelation for him during the lockdown has been the way a human mind works in adversity. When lockdown became imminent, Little Lamb Films, Bauddhayan's company, had a database ready of which DoP had a camera at home and had an actress staying in the same apartment complex or had an actor as room-mate. "Once lockdown was announced, all we had to do was contact these people to get going," he smiles.