Batla House is an attempt to find out what the truth is- Nikkhil Advani
Nikkhil Advani is putting the finishing touches to his August 15 biggie Batla House, starring John Abraham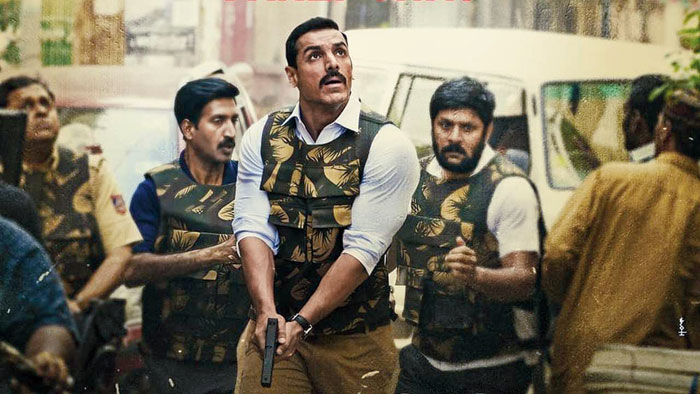 John Abraham in Batla House, releasing on August 15
Still from the movie
---
Published 28.07.19, 12:16 PM
|
---
It's tough to get hold of Nikkhil Advani. The filmmaker who is putting the finishing touches to his August 15 biggie Batla House, starring John Abraham, has his hands full at the moment. He's in the middle of producing October film Marjaavaan, starring Sidharth Malhotra and Tara Sutaria and is working on his ambitious TV series Mughals, that brings together a stellar cast comprising Shabana Azmi, Dia Mirza and Ronit Roy. Nikkhil is also scheduled to start work on three new films over the next six months.
The man who burst into Bollywood with Kal Ho Naa Ho 16 years ago is revelling in his busyness. "I like complaining about it, but I am glad I have so much to do," laughs the man who has films like Salaam-e-Ishq and D-Day to his credit. The Telegraph chatted with the filmmaker on what made him want to bring the controversial real-life Batla House encounter to the big screen and his memories from the making of Karan Johar's K-films — Kuch Kuch Hota Hai, Kal Ho Naa Ho and Kabhi Khushi Kabhie Gham.
What made you want to make a film on the Batla House encounter?
The Batla House encounter was momentous during the time it happened in 2008 in Delhi. A senior cop got martyred and the boys who were killed… one still doesn't know whether they were terrorists or just students. There was so much noise around the encounter and so many sides to the story, so many perspectives. Most people here in Bombay don't even know what the encounter was all about and the significance of the Batla area in Delhi, which is so close to the hub of education called Jamia Millia Islamia. A lot of students live in that area in paying guest accommodations as well as families have resided there for generations. It's been notorious for so-called human rights violations as far as the police is concerned. It's an important story to tell, I feel.
When the trailer came out — which we intended to be intense and hard-hitting — people realised that it's not just another John Abraham action film. It's based on a true story and it promises solid content. Again, if John hadn't done Madras Cafe and Parmanu and I hadn't done D-Day and Airlift (Nikkhil produced the Akshay Kumar starrer), then we wouldn't have had the credibility we have now. If the rest of India wants to know what the Batla House encounter was, then those in Delhi and north India want to see if we get the depiction of it right.
Before the writer Ritesh Shah came to me with the story way back in 2015, I knew of the encounter but didn't know what it was called. Batla House is about the power of the 280 characters that social media gives everyone. When you are a journalist, those 280 characters get multiplied several times and when you are a political party, it gets multiplied even further. And in the middle of all this noise, the truth gets lost somewhere. The film is an attempt to find out what the truth is between all that grey that's been presented to us. There are three versions of the truth in the film and you are free to pick your version.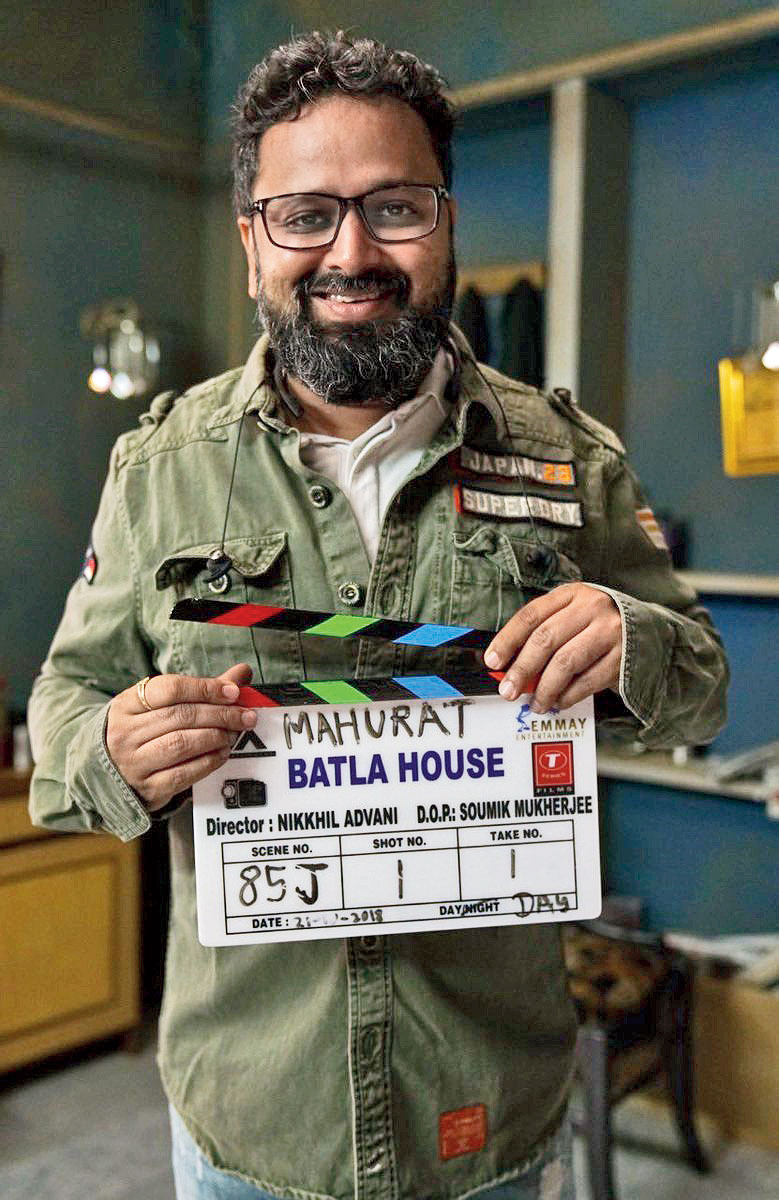 Given the overriding sentiment in the country today, how do you tread the fine line between keeping a film like this patriotic and not venture into jingoism?
Honestly, I don't know what is nationalism or jingoism. And if I don't know that myself, then I am hoping that what I have made is not nationalistic or jingoistic. For me, patriotism is about following the Constitution of India that gives every citizen of this country the right to question. Whether that's you questioning me as to whether I have placed the facts correctly in the film or me questioning you as to whether the media has presented the encounter the way it should have been… or me and you getting together and asking some tough questions to the government of this country.
Of course, we can't deny that there is a sentiment in this country that is taking everything at face value, but I just hope people watch it knowing that I am not telling this story only from my point of view… there are several perspectives.
Did you have to hold back while depicting the incident or have you pulled no punches?
I haven't held back at all. I have a censor screening scheduled for this weekend and when that comes back to me, I will get to know what they want me to hold back (laughs). On my part, I have told the story the way I wanted to tell it. Whether it is using real-life footage from the encounter or photographs just minutes after the incident, I have used them all. The only thing I have had to do is change the names of people and places. I am legally required to do so since an appeal on the case is still in court and also because my story is inspired by the encounter. But everything else, like the relationship between John's cop called Sanjeev Kumar and his wife Nandita (played by Mrunal Thakur), has been presented the way it actually was.
People come to me and say that the film looks so real and hard-hitting and so why did I have to fictionalise the relationship? The truth is, I haven't. The truth is that the wife was a news anchor and that she was actually on the verge of leaving him the day the encounter happened and she chose to stay back to support him when she realised that he went into the encounter thinking he would come back with the label of a patriot and now he was being branded a murderer.
And yet in a film that claims to be real, you have an item number…
Honestly, it's not really an item number. See, when I made D-Day (based on a character modelled on underworld don Dawood Ibrahim), a lot of people told me what a fantastic film it was, but no one — apart from film students, journalists and reviewers — watched the film. I got four-star and five-star reviews, but I didn't get an audience. With Batla House, I knew I had to put in certain commercial tropes to draw people to the theatres to see what I think is a very important story. But even when I put in Saki saki, I have made sure that it's not there just as an item number… Nora Fatehi, on whom the song is picturised, is an important character in the film.
Did the negative reactions and poor box-office run of Hero and Katti Batti, that released on consecutive Fridays in 2015, bring about a period of introspection and keep you away from the director's chair for four years?
I did direct PoW (a TV series) in between, but honestly I would have loved to jump from D-Day to Batla House, no matter how many years would have slipped by in between. In the meantime, I produced Lucknow Central, Airlift, Baazaar and Satyameva Jayate with John that came out on August 15 last year. I've been really busy (smiles).
But yes, I did introspect after the failure of my last two films. (Vidhu) Vinod Chopra, who is a dear friend and mentor, told me that filmmakers are a strange bunch… we get rogered on a Friday and on Monday, we are back on the sets making a new film. We ask for punishment! (Laughs)
I have always been sure that anything that comes out of my company, whether I direct it or not, has to exude hard work and passion. Whether they worked or didn't work, no one can point a finger and say that I didn't work hard on a film. Failure does affect me and makes me feel extremely small. But I always get back on the horse and start again.
Your filmography throws up an interesting mix of genres. Has the effort always been to mix things up or have you simply told the stories that came to you at that point?
My favourite filmmaker is Ram Gopal Varma! I am a fan of the guy who jumped from Rangeela to Satya to Company to Sarkar to Naach… see how prolific he was. He had so many stories to tell and he was never bound by genre. Before D-Day released, so many people said that how can the guy who made Kal Ho Naa Ho do justice to a genre like D-Day. And when the film released, I suddenly got the tag of a respectable filmmaker! (Laughs) Now with Batla House and PoW and Airlift before that, I feel that edge and drama could well be my zone. But I like doing all kinds of films. I made Chandni Chowk to China which was a kung-fu film with revenge at its core, or for that matter Delhi Safari which was an animation film.
But it's unfair to limit a filmmaker to a genre. People wrongly brand Yash Chopra as the man who made romances. Then how do we explain hard-hitting drama like Deewaar, Trishul and Kaala Patthar that came from the same man?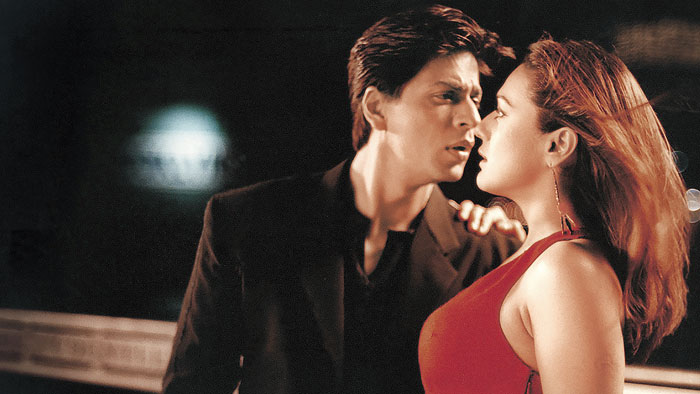 Sixteen years later, do people still come and talk to you about Kal Ho Naa Ho?
Of course! And it makes me feel extremely old! (Laughs) Ananya Panday was in my office the other day and she said, 'Growing up, Kal Ho Naa Ho was my favourite film'. And I was like, 'Okay, thank you for reminding me what my age is!'
'Will at least be known for my cameo in kuch kuch hota hai!!!' reads your Twitter bio. What are the memories from starring in that film and then making Kal Ho Naa Ho for Karan Johar?
The memories are all about working with Dharma Productions (Karan's production house). Karan gave me a free hand to do what I wanted to do. We were part of iconic films, in whichever way, like Kuch Kuch…, Kal Ho Naa Ho and Kabhi Khushi Kabhie Gham. We were not just creating films, we were creating a generation… Ananya Panday being that generation. It was great fun, and also eye-opening.
I had come from the Saeed Mirza and Sudhir Mishra school of filmmaking and my schoolmate Karan Johar just told me to work with him one day. I went from working with Shah Rukh Khan in Kuch Kuch… to being on the same set with six of the biggest superstars of the time in K3G and then jumped to directing my first film (Kal Ho Naa Ho) in New York! It was nothing short of a dream.