Bad Boy Billionaires: an engaging look at outsized wealth built on outsized greed
The documentary chronicles the dizzying rise and thudding fall of some of India's infamous 'bad boys' who built their empires worth billions on a bed of lies, deceit and corruption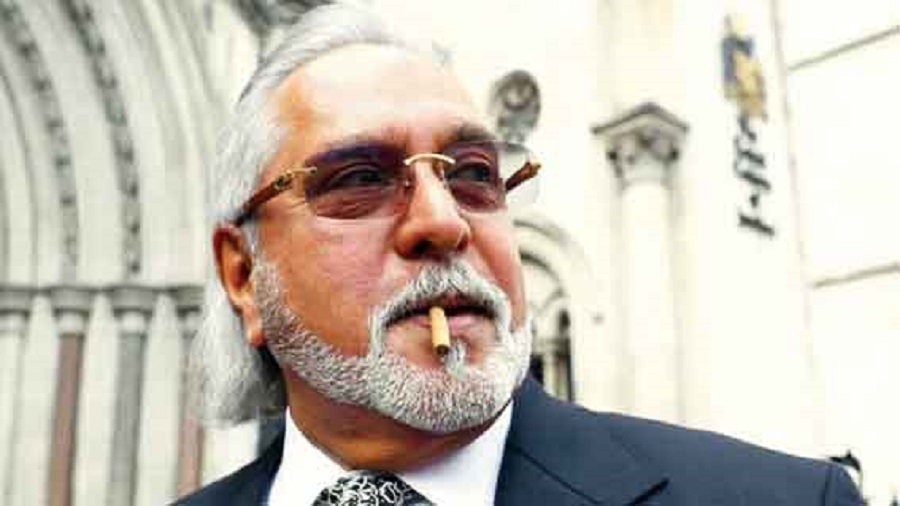 ---
---
Finally streaming on Netflix'. Thus read the rather telling social media post from the streaming giant when Bad Boy Billionaires: India dropped very quietly on the platform a few days ago. Awaiting release for a while, the documentary chronicling the dizzying rise and thudding fall of some of India's infamous 'bad boys' who built their empires worth billions on a bed of lies, deceit and corruption, has had to cool its heels for a while, with legal challenges posed by two of its four subjects.
While tech magnate Ramalinga Raju has ensured that his episode still lies in cold storage, the other three segments — featuring liquor baron Vijay Mallya, diamantaire Nirav Modi and chit fund kingpin Subrata Roy — are enough to illustrate the systemic rot that's enabled these men to siphon off billions in a country where a sizeable population can barely make ends meet.
Three separate episodes, about an hour each, are ominously and rather aptly titled 'The King of Good Times' (no prizes for guessing who's the subject there), 'Diamonds Aren't Forever' and 'The World's Biggest Family'. Using a blend of archival news footage and talking head narratives, some of which also include the friends and families of the perpetrators, Bad Boy Billionaires doesn't offer any new revelations but as a picture of the fallout of arrogance and hubris, it makes for a rather captivating watch.

The King of Good Times
The meteoric rise of Vijay Mallya from a man born into privilege to a tycoon who loved the good life and diversified his inherited liquor business into Formula One racing, a cricket league, and most famously, air travel, is the focus of this segment directed by Dylan Mohan Gray that starts off by showing the flamboyant Mallya as a businessman with both vision and vice, and then traces his downfall and his ongoing tussle with the Indian government even as he fights extradition comfortably ensconced in London.
While the episode, as well the two following it, follow a similar trajectory of one side speaking in favour of the subject and the other against (son Sid Mallya and childhood friend Kiran Mazumdar Shaw make appearances), what's interesting about 'The King of Good Times' is that it largely paints Mallya as an egoistic visionary rather than a man who revelled in absolute corruption. Through Kingfisher Airlines, Mallya sold the dream of making air travel luxurious for the middle-class, also providing jobs to thousands in the process. But his journey of greed and unbridled ambition saw him not only carry out financial crimes, the episode also shows the arrogance and apathy that ultimately resulted in his downfall. One particular instance has Mallya throwing a lavish 50th birthday bash, Lionel Richie in attendance, even as out-of-work Kingfisher employees took to the streets in protest. It's an episode that illustrates, in more ways than one, how absolute power and limitless wealth corrupts. Mallya's flamboyant outtakes add to keeping the episode engaging.

Diamonds Aren't Forever
In contrast to the first, this episode — featuring Nirav Modi, who defrauded a government bank of thousands of crores and is now holed up in the UK — is largely lukewarm, primarily because Modi is a rather quiet sort, who, through the course of the episode, often makes you doubt whether he actually had the wherewithal to carry off a fraud of this scale. When you watch Modi's rise from a Gujarati family engaged in the jewellery business to a diamond magnate opening stores in Manhattan and on Bond Street and hobnobbing with the global who's who, it dazzles you in a way, even though you are aware that sickening corruption lies at its very core. Directed by the Emmy-winning Johanna Hamilton, this is an often dry watch primarily because Modi himself lacks the charisma to keep you engaged.

The World's Biggest Family
The final episode, slightly over an hour in duration, is the one that interests and disturbs in equal measure. Helmed by Nick Reed, this traces the systematic double-dealing carried out over decades by Subrata Roy of the Sahara group who used the cult of his personality to coax the poorest of the poor to invest in his fraudulent 'pyramid scheme', ultimately siphoning off their hard-earned money to build an empire. An empire which not only saw him brand the Indian cricket team for years, but also invest in a state-of-the-art mini city and operate an airline, ultimately fashioning a make-believe world in which Roy was the 'supreme leader', operating with a God complex.
This episode, much more than the previous ones, is a reminder of how power — coupled with the belief that they can get away with practically anything — lies in the hands of just a handful of individuals in a country populated by billions. There is, after all, no dearth of 'bad boys'.