Baby Shark becomes the first YouTube video to reach 10 billion views
It has become the most-viewed video on the platform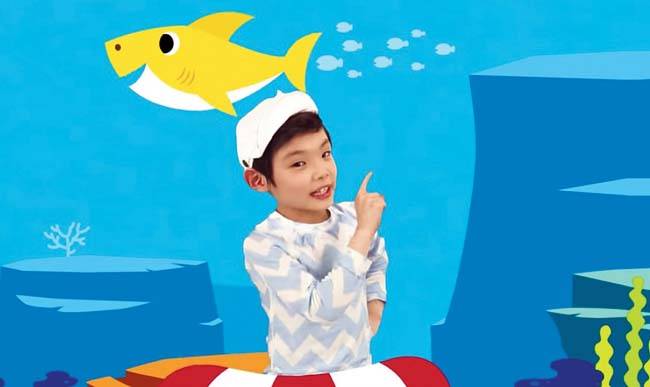 ---
Published 15.01.22, 05:55 AM
|
---
Don't blame us if you go Baby Shark, Doo Doo Doo… after reading this. The inescapable earworm, which has been giving parents nightmare for a long time, has reached a new milestone — 10 billion views on YouTube. It has, in fact, become the most-viewed video on the platform.
The song, conceptualised by South Korean educational company Pinkfong and performed by Korean-American singer Hope Segoine, made its debut in 2016 but became a global phenomenon in 2019. Since then, it's been turned into a Nickelodeon TV show, a cereal, and much more.
"Everyone knows that children love animals, but we've gone further. Based on our observation and experience, we learned that children prefer strong, ferocious animals over rabbits or bears. That's when we started to make video content starring top predators… turning sharks, lions and the T-Rex into children's favourite characters. Pinkfong's Baby Shark was created in November 2015 and first uploaded on our YouTube channel. We put a fresh twist — and recreated — on a traditional singalong chant by adding upbeat rhythms and a fresh melody," Ryan Seungkyu Lee, cofounder and CFO of SmartStudy, the South Korean educational entertainment company of which Pinkfong is a part, told us in March 2019.
Baby Shark and Pinkfong's other songs (thousands of them) help children create a world-to-lyric connection, where they can recognise real-life themes such as family structures.
A few billion views behind Baby Shark is Luis Fonsi's Despacito (7.7b views), Johny Johny Yes Papa nursery rhyme (6.10b views) and Ed Sheeran's Shape of You (5.58b views).