Azmeri Haque Badhon talks from Cannes about her journey with the film Rehana Maryam Noor
'An elderly French lady held me tightly in her arms and started crying. Tears streamed down my face'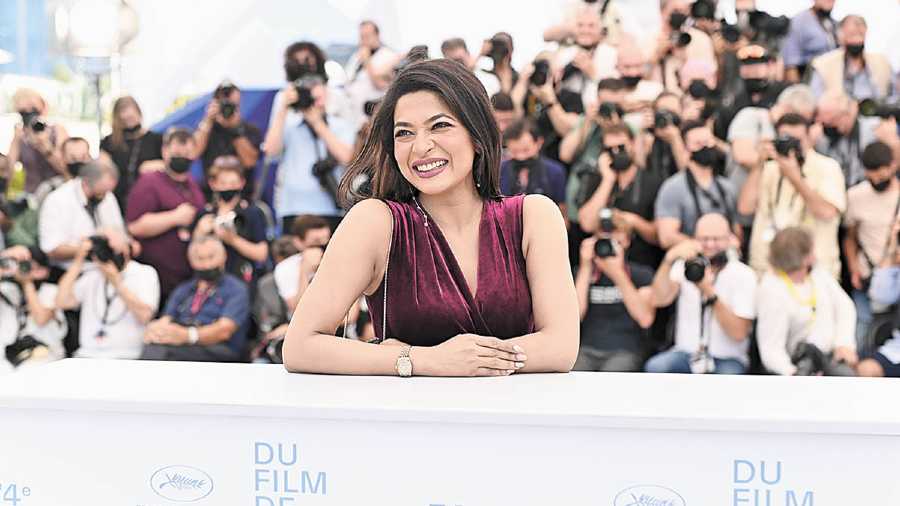 ---
Published 13.07.21, 12:35 AM
|
---
The applause started as the end credits rolled at the premiere of the film at Cannes. As the lights came on, the audience rose to their feet and gave a standing ovation to the film Rehana Maryam Noor, the first Bangladeshi feature film to be selected in the Un Certain Regard section, at the Cannes Film Festival. In the film, Azmeri Haque Badhon plays an assistant professor in a medical school, seeking retribution. A candid chat with Badhon...
How challenging was it for you to play the titular character?
It was very painful for me to play this character. I am a patient of chronic depression, and I was playing such a depressing character. I have had severe depression from the age of 19... in fact, after the Cannes selection of our film was announced, I had to start taking anti-depressants once again. I am going through therapy also... I have to constantly fight depression. I have many struggles in my life... I am a single mother. I am a feminist, I'm constantly fighting for the rights... and this character has made me discover myself in a new way once again. I could see the wrongdoing that had happened with me in the film once again. That was really challenging... that pain is still there. I am not a trained actress that I'll smoothly emerge from an emotionally heavy space after playing a character like that.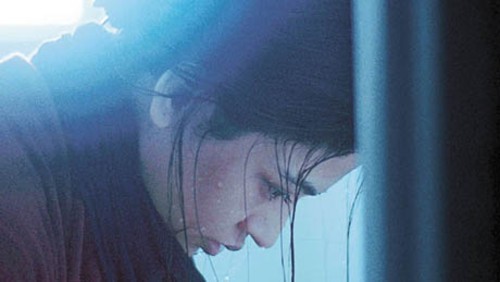 How was it like working with director Abdullah Mohammad Saad?
I don't know if I'll be able to express how he has impacted my life... or how my life has changed. After my father, he is the second man in my life to have made such a huge impact. Very few men in my life, apart from my father and my brothers, have really inspired me... many men have given me trauma... Saad has motivated me as a human being.
His personal life, his vision and philosophy have motivated me. I have seen the power of honesty and simplicity. He has come so far by the force of sheer talent, honesty and integrity. I'll remember my journey with Saad forever... this has completely changed my life, my philosophy towards life. I am grateful to him for life. He had the faith in me. I am not easy to handle. Even after getting the script, I had told him that I may not be able to pull off the character. But he had told me that only I can play this character. His belief in me has brought me to this place.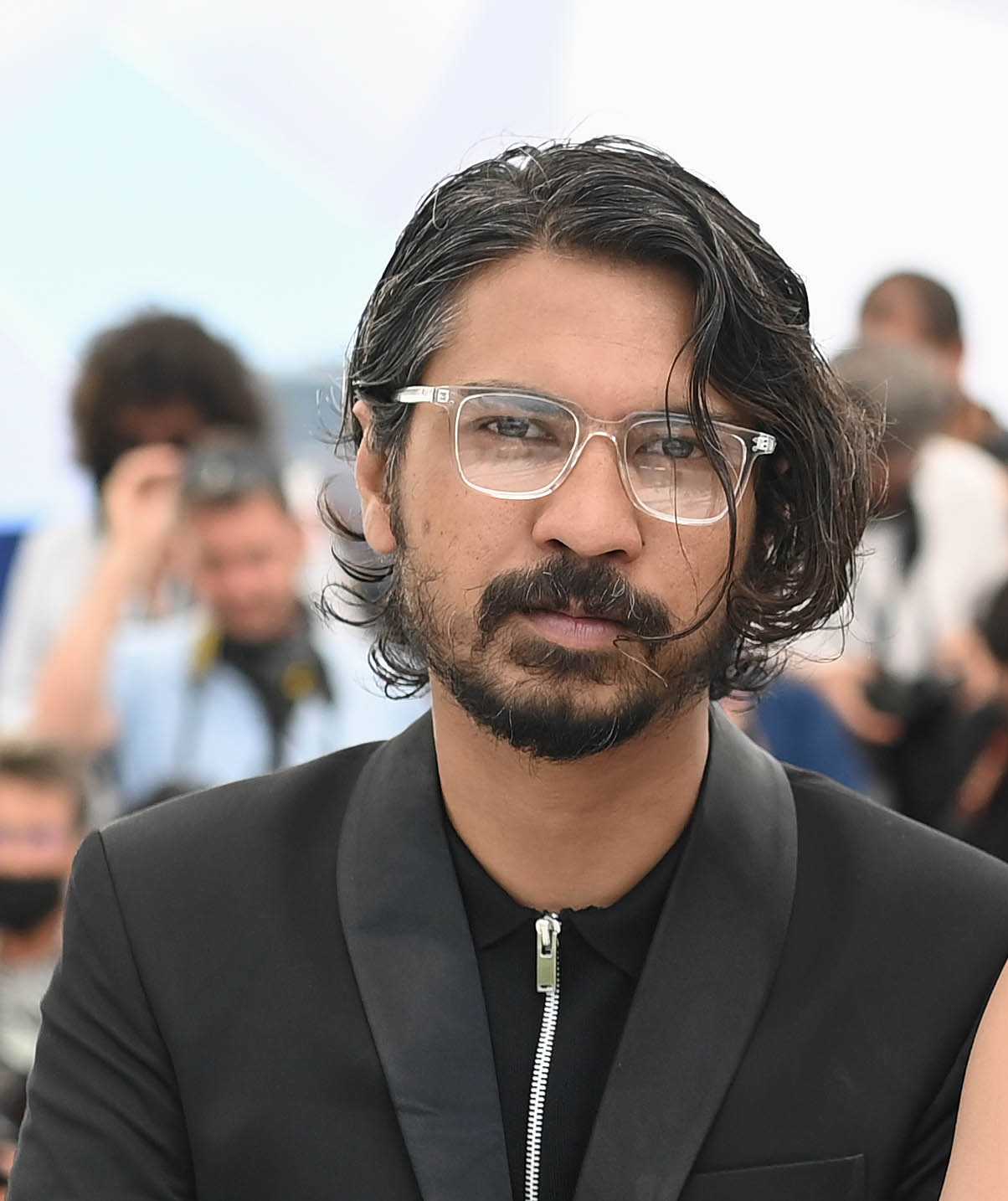 What was your first reaction when you saw that there was a standing ovation following the film screening of Rehana Maryam Noor?
It's an overwhelming feeling... and I don't have the right words to express the emotions that I was feeling at that point of time. But definitely it is a very joyous, proud feeling... this one is for my country... we felt that our country was receiving the standing ovation, which is why I was moved to tears.
What happened right after the screening?
The audience burst into applause as the end credits began to roll... the crowd rose to their feet... there were around 950 people there, and a period of prolonged applause continued. An elderly French lady held me tightly in her arms and started crying. Tears streamed down my face.
Did you expect this sort of a response there?
I did not expect that this film would receive such a huge honour... while I was shooting for this film I could feel that I was doing something that had not happened in Bangladesh before. To be selected (in the Un Certain Regard section) is a huge achievement in itself. Then to have the premiere there... but when this happened suddenly, it was something else altogether. I had not even dreamt about this! Our director is extremely talented and this film, I feel, will bring the Oscar to Bangladesh also. I am very, very confident about him... but I did not really have such huge expectations from myself. It feels like a dream come true.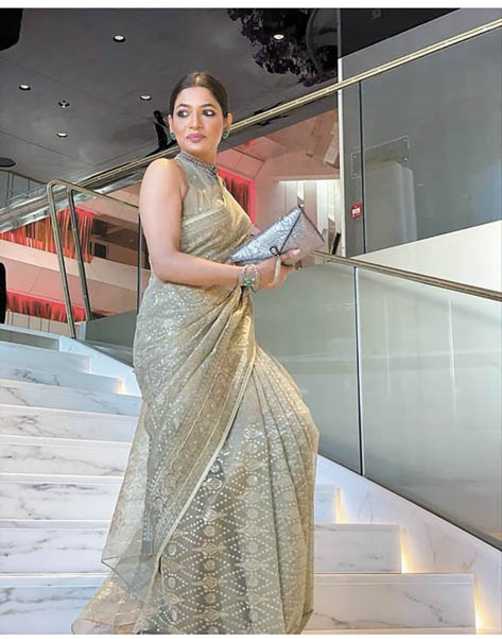 Why did the film resonate with the Cannes audience? What kind of feedback are you getting?
Many, many people were moved to tears. Some came over to congratulate us at lunch. After dinner, I was walking towards the hotel... and accidentally I brushed past a lady. I said, 'Sorry,' but she recognised my voice. I was wearing a mask. She asked me, "Are you Rehana? Can I touch your hand?" I was looking at her... and she went on to shake my hand and started expressing her emotions and what she felt about the film in her language and in broken English. She said why she has connected with the film and why she is feeling a deep sense of pain for Rehana.
At Cannes, journalists and photographers are calling me Azmeri and others are calling me Rehana. The jury board members of Cannes and the Cannes president were talking to us so warmly. Everyone is recognising us and cheering for us, for our film. That is the biggest takeaway for us. People are getting to know us and are discussing about us through our work. That is a reason of great pride for us.
Photographs of you walking the red carpet at the 74th Cannes Film Festival in a beige jamdani sari from the Bangladeshi brand Aarong are all over social media. Please tell us more about your look!
I am the first actress from Bangladesh who walked the red carpet at Cannes. So I had this huge responsibility... I was representing my country, and I felt that I was walking with my country. So this jamdani sari from Aarong came to my mind first when I was thinking about what to wear on the red carpet.
They came up with a really interesting idea for the blouse, which really impressed me. I am really grateful to Aarong for making this possible... to come up with such an exclusive sari at such a short notice.
How did it feel to walk the red carpet there?
I was a bit nervous since we had the premiere on that day. It was equivalent to the tension one feels before entering the examination hall. I could not sleep the previous night. I was up all night. And then I got ready in the morning. There was a mix of excitement, restlessness and nervousness. I really enjoyed the next red carpet since the international media knew us by our names by then. Photographers there could specifically identify me and were clicking my pictures. That made me really happy.
What's a day in your life like now at Cannes? Are you watching films, meeting people, soaking in the ambience, meeting the international press?
It is a very hectic schedule... we have back-to-back events lined up... there are so many press meets, interviews... we were invited to watch a film recently... and we are planning to watch more. One or two films every day. I don't know if I'll ever get this opportunity again! Of course, our director will be back again, because he is brilliant. Hopefully, in the future I'll get to play more challenging roles which will bring me to the world stage. Yes, I am soaking in this amazing ambience right now. It is a different feeling watching a film at Cannes with the audience. I would like to say a few words about the audience here. They are so emotional, respectful and sensitive... so it is a very special feeling watching a film with such an audience.
How's your Cannes journey been so far? Does it feel like a dream?
Yes yes! It is like living a dream, which I did not even have the courage to dream of ever! My director had this dream and he has made it come true. I am grateful that he chose me to play Rehana.
Are you looking forward to any event at Cannes? Or a wish that you would like to fulfill there?
We are eagerly waiting for July 16 for the award-giving ceremony. I'm really hopeful... and I believe that my director will get the award. He has worked really, really hard for this film. It'll be a tremendous win and achievement if our film wins an award at Cannes! Nothing can be bigger than this.