Ashutosh Gowariker at it again
The filmmaker on venturing into historical territory once again with friday film 'Panipat'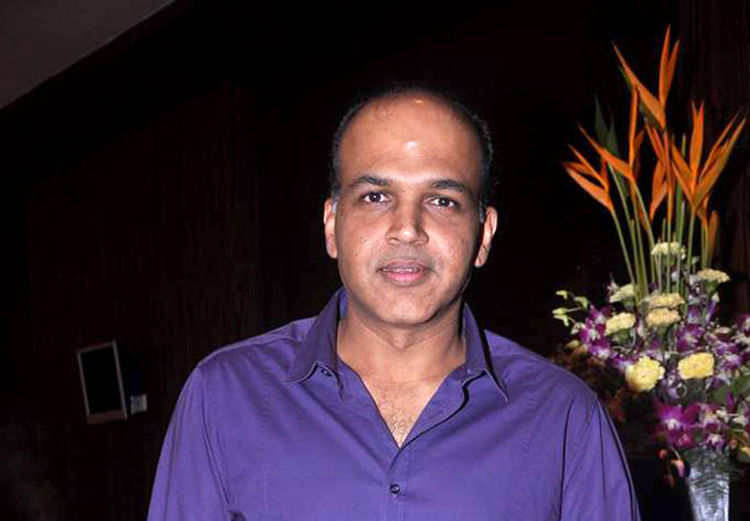 ---
Published 02.12.19, 03:25 PM
|
---
For his ninth film as director, Ashutosh Gowariker has gone back to a genre that he clearly loves and has had much success with. The period extravaganza Panipat that stars Sanjay Dutt, Arjun Kapoor and Kriti Sanon, releases this Friday. In an early morning chat at Ashutosh's Khar office in Mumbai, The Telegraph asked the 55-year-old filmmaker about the film's casting and Bollywood's growing love for larger-than-life historical dramas.
What is it about period films that call out to you?
(Laughs) Every time I finish a film, I ask myself the same question. And I'm determined that my next film will be a contemporary one. But somehow or the other, there's a theme that attracts me or an untold story cries out and stays with me.
Was history something you were interested in even before you became a filmmaker?
It's a more recent phenomenon. I was not a history buff or anything, I could never remember dates. I was more inclined towards physics and chemistry. In fact, my graduation was a BSc in chemistry. So, there was no connection at all. It's only after getting into directing films that these stories started appealing to me. I loved historicals like Lawrence of Arabia and all of (Akira) Kurosawa. But it was only after Lagaan (2001), that I started enjoying the creation of another world, another era, seeing a lifestyle that's very different and far removed from how we lead life today. Still, some contemporary aspect always needs to be reflected, and after Lagaan, I began to get more interested in history.
This film revolves around the Third Battle of Panipat. What was it about this story that made you want to tell it?
We always tend to ignore battles or even sports games that we've lost. We don't want to remember these, not even for the effort taken. One had always read about Panipat but didn't remember much because we had lost that one. After becoming a 'cinematic historian', I read up on it and learnt the reasons for the battle and the 1,000km expedition with 50,000 people travelling up north to stop an invader. Also, the political machinations during the journey and how it all ended up in Panipat. The actual battle was important, but I found all of this more fascinating... the journey itself. The idea of uniting the country to fight an invader is the big theme.
(Ahmad Shah) Abdali (played by Sanjay Dutt) was coming with an army of a lakh and these guys (the Marathas) left with 40,000-45,000. Their idea was to take support from many kings and build an army so large that Abdali retreats. How they tried to achieve that and how they finally landed up on the battlefield was what excited me. It's about the valour, the courage and the bravado. It's all about two statesmen and military strategists coming face-to-face — Sadashiv Rao Bhau (played by Arjun Kapoor) and Abdali. This army was a Maratha army but it consisted of Hindus, Muslims, all the different castes, farmers... it was a complete mix of people going together united. I found this very important to be brought to screen. Yes we lost, but see what happened here and how this was an attempt to have a united front.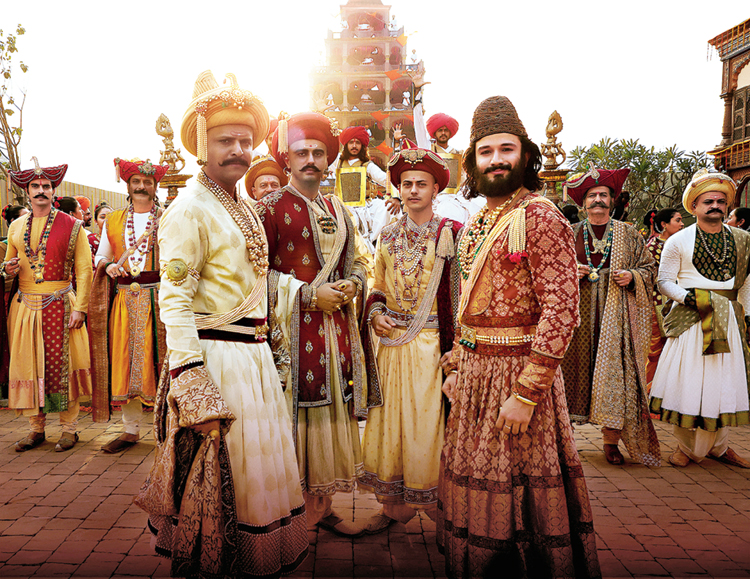 Now that your team has made so many historicals, does the prep and shoot get easier? Even for you as a director, does it get any easier?
I wish it did. The challenges are too many, even within a contemporary film. You could have a problem every hour and you have to solve it or work around it while trying to keep the film sacrosanct. When the audience comes to watch your film, they don't care what your problems were... they just want to be engaged.
With a historical, your variables are much larger. The manpower you need is so large. Your crew size itself is 300, and then you have extras coming in and that could go to a thousand. Even if a food truck gets delayed, that's 1,300 people and you lose two hours in the sun. Those variables will always come into play, no matter how experienced you are. The only advantages are that you wisen up with your previous films and you give more prep time to where you had fallen short earlier.
What have you done better with this one, say vis-a-vis Jodhaa Akbar?
It took us 45 days to shoot the battle scenes for Jodhaa Akbar (2008). For this film, it took us only about 30 days, and it's a much bigger battle. We could do that because of our experience. At that time, we had 100 elephants and that means 300 mahouts because each elephant has three. We had to create special stables for the elephants, camels and there are costs to all of these. This time, we brought it down to 20 and the reason we could do that was we had smartened up. We didn't have VFX at our disposal during Jodhaa Akbar and it wasn't as accessible as it is today. So, things like this became easier for us. Like the number of people we had in this film makes it the biggest cast I've ever had. I have 125 actors, and even the smallest part has an actor... they all need to be in the film because they're all playing parts that contribute to the story. That brought a new set of challenges, like those many vanity vans, and so on. But we've managed so far.
How did you arrive at the casting choices for the three leads?
Usually, when I'm writing, I try and come up with my cast without meeting the actors. It's just a wishlist I have during the writing process. I learnt that Sadashiv Rao Bhau was a bit of an arrogant general who had a way with words. He was bullish and stubborn and if he wanted to get something done, he would get it done. Also, he was a large guy, so I had pencilled in Arjun for that part because I could think of no other actor to play this character. I also wanted an actor who had not done a historical before, because that brings freshness like Aamir (Khan) playing Bhuvan (in Lagaan) or Shah Rukh (Khan) playing Mohan Bhargav (in Swades). I loved Kriti in Heropanti and Bareilly Ki Barfi and I thought she'd look convincing as a Maharashtrian who's a commoner at first but becomes royalty after marriage. I had always wanted to work with Sanjay, but never had the opportunity. We were co-actors in Naam and he'd not done a historical before. He'd done Agneepath as an antagonist, but I thought this was very different, so I pencilled him in.
When I finished the script and approached each one of them, they just all said 'yes'. They were all excited just by the thought of doing something of this kind. I've been fortunate to have got my first choices, that usually doesn't happen. But in this film, my cast also comprises television actors, Marathi, Hindi and English theatre actors. I have Kunal Shashi Kapoor, Mohnish (Behl), Padminiji (Kolhapure), Zeenatji (Aman) — it's a very eclectic cast. They're actors with different styles and that all contributes to the film's character landscape.
Your film is followed by Ajay Devgn's historical, Tanhaji. And we've had everything from Bajirao Mastani to Manikarnika in recent years. How do you explain this rise in popularity of historical films?
Lagaan gave rise to sports films, because suddenly people realised that sports films actually work. People have done films on boxing, hockey and now there's badminton coming. And that's great because it's given rise to so many more stories.
Till Jodhaa Akbar, people stayed away from historicals but it's now become popular and there are three factors for that. Firstly, actors need to say 'yes' — till they don't greenlight it, it can't happen. Secondly, the moneybags have to say 'yes'. Third, and most important, is that the audiences need to receive it. When all three are in a receptive state of mind, you see more films of a certain kind.
Actors and directors aren't thinking too much about whether they should be working on a historical any more because they aren't worried where the money will come from. Producers are open to it because they know the audience will come in.
Do you know what you're making next? I heard something about a film on Buddha...
That's been on the backburner for a while now, since 2009. It has to be with the right actor. I do want to make it for sure but I don't know if it will be my immediate next one. There are too many variables and things attached to how a script gets greenlit in my mind. I've also purchased the rights to two books, I have scripts ready, but right now it's just Panipat.