Arjun Reddy remake Kabir Singh denounced on Twitter
While some are calling it a cult film others think it is misogynistic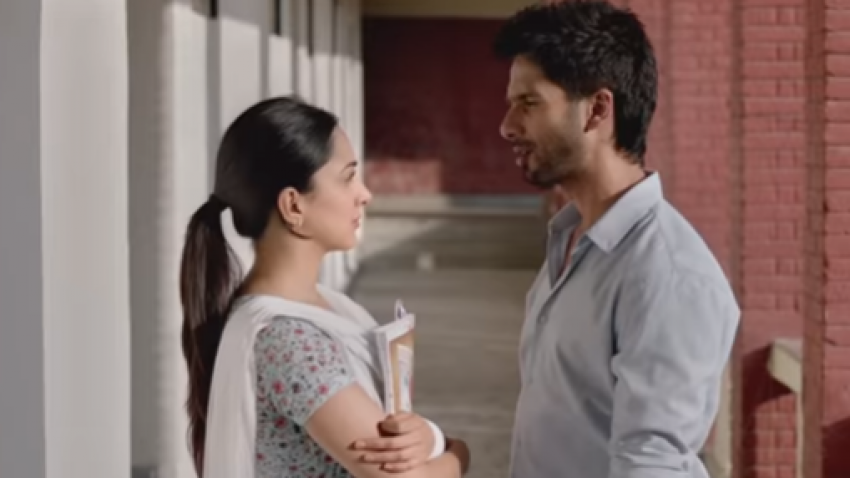 ---
Published 21.06.19, 11:55 AM
|
---
Kabir Singh, the Hindi remake of Telugu hit film Arjun Reddy released today and in no time Twitter was divided into two neat camps—one, the majority, hailing the film starring Shahid Kapoor as a modern cult, the other, made up mostly of women, trashing it as "problematic" and "misogynistic".
Singh, like Reddy, is far from an ordinary love story. The eponymous 'hero' of the movie is an academic achiever but also a bully. Over the course of the film he evolves into a down and out pessimist, an alcoholic and drug addict.
Several women on Twitter decried the character as, among other things, "vile" and lambasted the film for "glorifying" stalking.
Army of misogynist men trashing reviews critical of #kabirsingh. Shows everything that is wrong with the film and the men cheering it. You are happy seeing men chase, beat up and abuse women and clap at these scenes. Then abuse others who trash these films #KabirSinghReview https://t.co/nJQXYWjsUk

— Sanchari (@bongfrombongo) June 21, 2019
#KabirSinghReview This movie teaches the biggest life lessons in the most mature and passionate way. Shahid delivers acclode-winning performance from the very first frame till the end. It serves as a guide book for how remakes should be pulled off.

— Mohamed Inayath (@inayath7771) June 21, 2019
Man! It's 2019 girls are no more as dumb as #KabirSingh wants to portray.. I mean seriously Preeti Chunni theek kro.. and Preeti goes with a sorry look.. and you are talking about two Medical students. #KabirSinghReview

— Daman Sachdeva (@damansachdeva01) June 21, 2019
What a story!! A man who have all things in his life but made himself rebel for love.and give example of friends important in our life. best acting of his career @shahidkapoor also pretty done @Advani_Kiara and direction made it Perfect From my side 💥💥💥💥 #KabirSinghReview pic.twitter.com/rQ6hB9pNtF

— Parth Sabhadiya (@ParthSabhadiya) June 21, 2019
#KabirSingh is deeply, deeply problematic, and the congratulatory tweets have filled my heart with equal parts gloom and despair.
I haven't been this uncomfortable watching a movie in a long ass time.#NotAMovieReview for @FilmCompanion - https://t.co/vpbg2yFSFt pic.twitter.com/481l7VMBXA

— Sucharita Tyagi (@Su4ita) June 21, 2019
#KabirSinghReview -4/5
New Age Devdas who finds his Paro Raw,Powerful intense and extreme tale of love.. This film beats the stereotype typical love stories with its intense and extreme emotional connect backed by a adrenaline pumping BGM and Characterization@Advani_Kiara 👌

— Kwood_Media (@kwood_Medi) June 21, 2019
Reminder: People are gonna start watching this vile shit today and emulate their hero. Please do not encourage this shit show that has no respect for women.
Why, @shahidkapoor, why would you do that.#KabirSinghReview https://t.co/ffhBW7Aggu

— Sameeksha Khare (@sameekshakh) June 21, 2019
Walked out of #KabirSingh in the interval. The worst film I have seen lately. @imvangasandeep should know his piece of art has triggered a tsunami of negative emotions in me as a woman, affecting my mental health.

— Priyanka Sharma (@iPriyanka_S) June 20, 2019
The blatant glorification of misogyny, sexism and mental and physical abuse against women in EVERY scene in the name of love is not what we deserve in 2019 but the makers of Kabir Singh beg to differ.

— Priyanka Sharma (@iPriyanka_S) June 20, 2019
High time we need to be sensitive of what is being fed to Indian brains atleast look around you. Wonder why are we still making third class romantic movies where stalking is shown healthy. RIP creativity in Bollywood. #KabirSingh #KabirSinghReview

— Daman Sachdeva (@damansachdeva01) June 21, 2019
Flawed heroes have been a cinema staple for a long time, but it is only now that they are exposed to the extreme scrutiny of social justice warriors, who may judge a movie's worth on the basis of its own code of morality. Still, how far this practice goes in affecting the long-term assessment of the movie is yet to be seen.

I couldn't have said it any better Kabir Singh is jut another movie in bollywood which glorifies toxic masculinity and misleads the youth.#KabirSingh#KabirSinghReview
https://t.co/UpkgIHOnPG

— Lisa (@Lisa89187883) June 21, 2019