Arindam Sil on the release of Bengali films during Durga Puja
'I'll be going to the theatres for sure to support Bangla cinema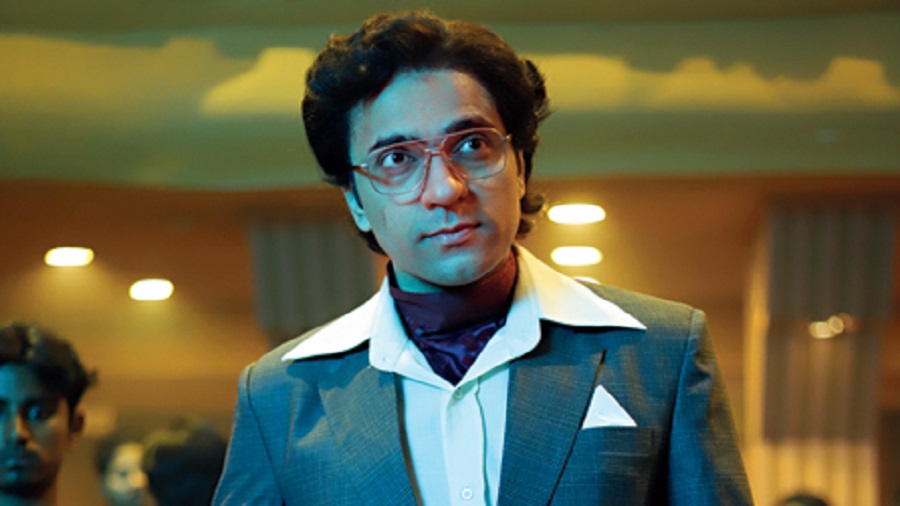 ---
Published 02.10.20, 12:08 PM
|
---
Arindam Sil's film Maayakumari, which was eyeing a Durga Puja release, will hit the screens in December. Meanwhile, the film-maker is set to start the shoot of his next Shabor film Tirandaj Shabor from November. A chat with The Telegraph...

Why did you decide to shift the release date of Maayakumari from Puja to December?
We had started shooting Maayakumari in December 2019 and we wanted to release it in June but pushed it back because of the pandemic. Then we had decided on a Puja release but that looks difficult despite the fact that there has been a relaxation. Under the present Covid situation, we are not feeling comfortable… we have therefore decided to shift it to December and looking at a December release. I am extremely thankful to my audience for showering so much love… there is a great buzz around it. It gives me tremendous confidence and inspiration.

What are your thoughts on cinema halls opening this month? Will the audience go back to the theatres now to watch films releasing during Puja?
I seriously feel things are looking up... it's on the brighter side. People will be more aware and careful. Cinema is our life. We cannot live without cinema. That's for sure. We are all waiting for the vaccine. Even in the present situation, we see so many people going to the bazaar. I don't see any reason why people won't go to watch films. After all, it is one form of entertainment which is very close to the hearts of the audience. I wish Bangla cinema does really well. I'll be going to the theatres for sure to support Bangla cinema.

You start shooting your next Shabor film from November. What is it about?
The next Shabor film is called Tirandaj Shabor. It is an extremely humane story… it is a natural, realistic story. A lot of it will be shot on the streets of Calcutta at various places. One sequence will be shot in a coal mine area near Asansol maybe. My cast and crew members who have heard the script are saying this is perhaps the best Shabor film. The script has come out really well. We are working on the dialogues. We have tweaked the story a lot. Some interesting things have come up. The storyline is a complex one but I cannot reveal much right now. The story is set around a major slum area.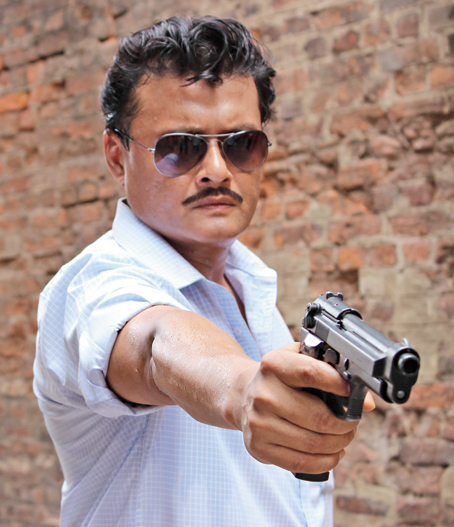 How will it be different from your previous Shabor films?
The whole approach and treatment of this film will be very different. There is a sublime love story, there is a crime… there will be some lovely action sequences. Even Nanda (Shabor's assistant) does a lot of things in this film, which he hasn't done before though the basic traits of Nanda remain the same.
This is a very special Shabor film in terms of its treatment. There are some very interesting characters in the film coming from various backgrounds, from a taxi driver to a rich businessman. The story is spread out but they all get connected in a unique way.

Tell us about the cast.
The cast members are Saswata Chatterjee, Subhrajit, Devlina Kumar, Padmanabha, Joydip Kundu, Anirban Chakraborti, Shankar Chakraborty, Debjani Chatterjee and many more. There is a very special actor, who will play a crucial character, which I will keep as a surprise. I am introducing Rammani, she is a wonderful dancer and she is going to play one of the important characters.

Have you decided on the look of the characters?
The look will be very real, next-door look. That is the key to Shabor's world. The film will be shot by Modhura Palit. She is an excellent, young DoP.

Will the character of Shabor undergo any change? He was "a man of steel, not expressing emotions".
Shabor has some extremely humane traits in this story.

As a film-maker, what does the Shabor franchise mean to you?
With Shabor you can actually delve into those urgent, realistic issues of urban living, the economic crisis, situations that turn people in many ways and show a different side… situations that become inspiring, where people despite all odds, actually fight to stay true to their principles. Shabor Dasgupta is that neutral character who sees life from the top. I try to see that through my lens too.