Anupam Roy on his new song Miss Understanding
It's a farewell song, says Roy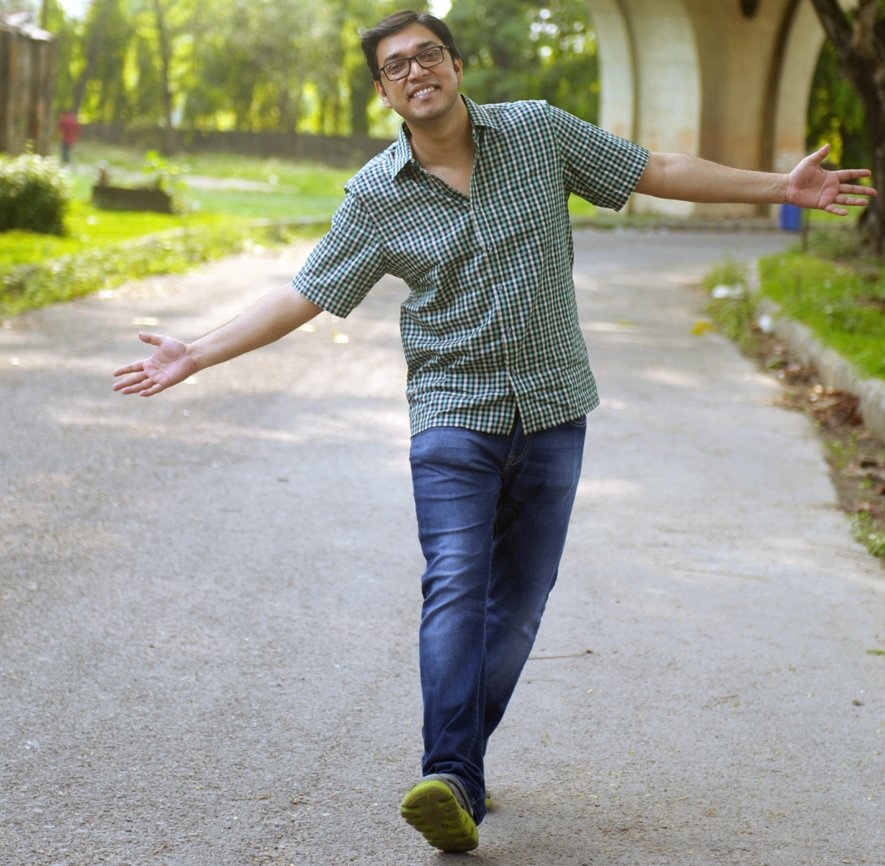 ---
---
What is the genesis of Miss Understanding?
I wrote it sometime in 2013. I was thinking about relationships, how some exist while others fade away. Some people pretend to understand how you feel and they pretend that they care while deep inside you know they do not. It's better to move away from them. It's a farewell song.
Why write it in English?
I have always enjoyed writing in English, these days even more. I felt like expressing it in English... and people would get to see me in a different avatar.
Your writing in Bengali is full of imagery, metaphors and wordplay. What kind of approach do you take when writing in English?
Similar, exactly these three things, and whatever comes naturally.
You write, "A moment in time when you realise it's better to let go. It's hurt rather than anger that silently burns your heart. So it's time to say goodbye." Is the song autobiographical?
It is semi-autobiographical. It's actually a situation I made up in my head. What if she was with me? Should I have stayed? I put myself in a difficult position to write this one.
Is this also your farewell song to someone?
Yes, it's a farewell note to an imaginary person with traits that are common to many I know. She is a combination of many women.
Miss Understanding is also a wordplay on misunderstanding...
Yes definitely. Sometimes in a relationship there is too much of confusion, too much of misunderstanding. You realise that the two people are not on the same page ever. She thinks she understands but no, she doesn't get it at all. But again as I had earlier mentioned, the relationship was "imaginary".
The song is also tinged with sarcasm. Why?
Yes. Now that you ask, I am actually thinking, 'Why was I sarcastic?' I just felt like that.
Upamanyu Bhattacharyya did the video artwork from Italy. How?
Upamanyu and his team helped me out with the video. He is a top animator from our city, our country. He was in Italy for some work. Just then the pandemic struck... and now he is stuck there in a village in Tuscany with a weak Internet connection. But if you really want to work, you work and that's how we made it possible.
Why arrive at that particular visual for the video, with two people standing apart with the white car in the background?
I follow Upamanyu on Insta. I really admire his art. There were two of his previous drawings which I liked and wanted to use somewhere. Now when we started working on this, I wanted him to mix the elements of his earlier sketches into this one. I felt the scene should look like a dreamy part of rural Bengal. Maybe the couple had gone there for the weekend and during this trip they realised that things were falling apart. The "Miss Understanding" is in the foreground, the guy in the background as if singing. On a bright sunny day, he sings their farewell song. Also, I wanted the characters' looks to belong to our subcontinent.
How long did it take for you to put the word 'asses' on paper?! Were there other options?
Ha ha! Many of my friends actually wrote to me, asking if I really meant to write "asses" or was it some kind of mistake. It came quite naturally to me. And no, there was no other option. I never thought this would intrigue people so much.
The 'arrangement and instrumental' were done by Wayland Drive Productions. How did that happen?
I am always on the lookout for musicians, singers, producers, (even financiers!) with whom I can work to make my art stand out and take it to the next level. That's how I discovered this production unit in Nashville, US. The initial suggestion came from a friend of mine in Calcutta. And the final mix was done by my trusted sound engineer Shomi Chatterjee.