Ankush and Oindrila on their journey together and the film Magic
'Amidst all the hardships and anxiety, we got to experience a modicum of peace as a family'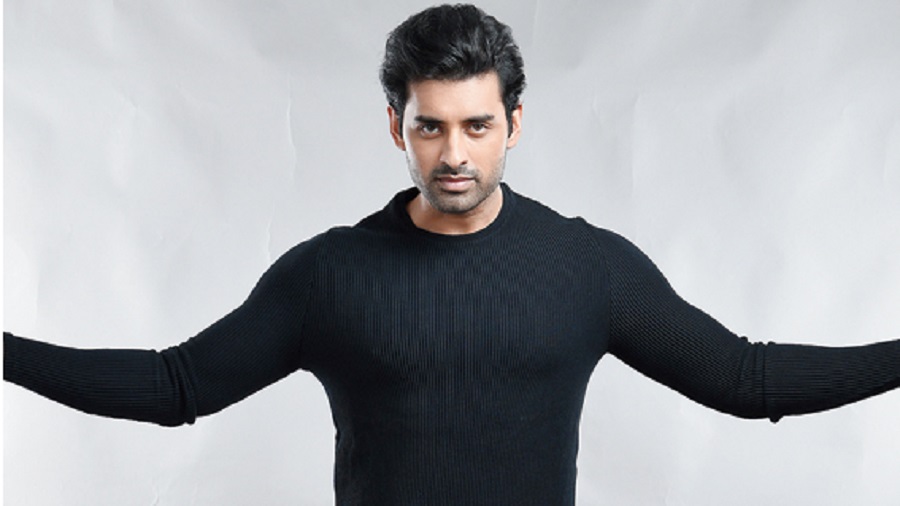 ---
---
Ankush and Oindrila have paired up for the first time for the film Magic, directed by Raja Chanda. They start shooting together for it from today. A chat with the real-life couple…

You start shooting during a pandemic. How safe are you feeling?
Ankush: We are following all safety protocols and taking all precautions. We are really excited that we'll be finally shooting for a film. One has to resume work and I am just focusing on it. Yes, I am slightly nervous since we'll be shooting in this situation but we are really looking forward to the shoot. I'll be working with Oindrila for the first time.
Oindrila: We all hope that the world will become a better place to live in soon. We will take all kinds of safety precautions and follow health protocols to resume work. I am hopeful that we'll be able to finish our work in a nice way. We were preparing ourselves from July to start the shoot of Magic in August. I am just concentrating on my work now. I am a very positive person. I am really excited about resuming work.

Why the decision to pair up finally?
Ankush: It was Rajada's decision. I have been in the industry for 10 years now and I know Oindrila for nine years. Oindrila was busy with television and was giving back-to-back successful projects. Then she decided to move to films. This role in Magic is perfect for her. I am really happy that I am getting to work with Oindrila finally. Oindrila heard the story and loved it.
Oindrila: There is something magical in it. It is a special moment for us that we are working together in Magic. We really wanted to work together for a long time and our friends and family members also wanted to see us work together. It is a dream-come-true moment for our fans. Ankush is a favourite actor of mine. He had found my acting to be very natural in Phagun Bou.

Why decide to shoot now?
Ankush: To some extent for the technicians… so that they can also start work. We all have to.
Oindrila: We had to start at some point of time. We are aware about a lot of things regarding the situation now. We know how to take the right precautions. Instead of living in a state of fear, it is best for us to resume work taking all precautions. Sitting at home and receiving grim news throughout the day brings negative vibes. If we remain engaged with our work and stay busy, then those thoughts will stay away. I have been working for many years now. I want to live in a happy frame of mind, do the things that I love doing and entertain people in the process. We have been watching artistes shooting for serials during the pandemic. That gave us hope and joy. It is also our duty to fight and do our bit. We hope that everything will be normal soon.

Tell us about your characters?
Ankush: Indrajit is a magician. He knows some amazing tricks. He is a very intense guy. Portraying this character is very tough, which is why I did workshops. I am feeling like this again after Zulfiqar. Playing Akhtar was really challenging. Indrajit in Magic is equally challenging. Magic is a special film because of its content… the script. This is my first film with Oindrila so I am really excited. Also I'll be working with Rajada again.
Oindrila: My character Kriti is very emotional and close to me. I can relate to her already. She is searching for someone and she has a great personality.

How were the last few months for both of you?
Oindrila: We spent a lot of time together with family. I was experimenting with various recipes and perfected the art of cooking many dishes. We have tried to be there for our close ones during these times, we have tried to help out. We were waiting for the day to start shooting and it is finally happening.
Ankush: It was a different experience for us. A loving bond developed between all the family members and the bond really grew strong in the last few months. We watched many web shows and played indoor games. We really enjoyed that.

What did you get to discover about each other?
Oindrila: Ankush told me that his level of patience has increased in the last few months (laughs). Since I spent so much time with him I got to know his true, inner self, how genuine and sincere he is as a person. If I would get upset over anything he would calm me down.
Ankush is really, really helpful and was there for many people. Also, I got to share some amazing moments with my mother... I have to be close to her all the time. She means the world for me. Amidst all these hardships, anxiety and tension, we got to experience a modicum of peace and moments of joy as a family.
Ankush: She is an amazing cook. I knew this from before but I did not know that she could cook all kinds of dishes. Of course we got to know a few positive and negative things about each other as well!