'India is definitely a priority for us'
Promoting rising animation talent in the country is at the core of Netflix's content development plans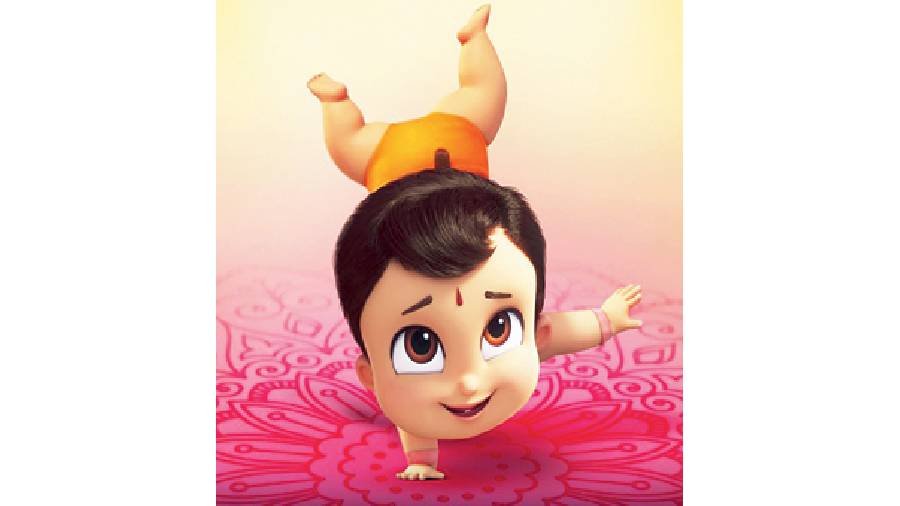 ---
---
In mid-March, Netflix, along with Amity School of Film and Drama and the Paris-based GOBELINS — School L'image, conducted an online course titled 'Visual Storytelling' to help advanced-level students develop their personal project for cinema, television, animation, comic book, video games or illustration, while focusing on the art of combining story and image.
Post the course, Christopher Mack, director, creative talent investment, Netflix and Cecile Blondel, head of international relations, GOBELINS, chatted with t2 over Zoom on the opportunity in and future of the world of animation.
What was the primary purpose of conducting this online course?
Christopher Mack: Netflix is in 190 countries and our goal is to entertain the world. In order to do that, we need to tell as many stories as possible from all those countries. What we discovered over the pandemic is that people are using Netflix as a way to embrace different cultures. We just need storytellers, whether it's in animation, original series or films or documentaries.... So we decided to partner with GOBELINS to ensure that we offer educational equity and opportunity for storytellers all across the world, so that we can live on that promise. GOBELINS is one of the top animation colleges in the world and so it was a no-brainer for us.
Cecile Blondel: We have been teaching animation for the last 50 years, which is very old for an animation school! (Laughs) We know that storytelling is crucial. You can have a great image, but if there is no story to back it, then it goes nowhere and doesn't touch people's emotions. With this venture, we wanted to help students with conferences and private coaching sessions.
Were there any surprises interacting with the students here, just in terms of their understanding and imagery as far as animation is concerned?
Cecile: It was amazing! It was a one-of-a-kind experience and we had teachers from three continents. We discovered amazing talent and some very curious minds with a lot of things to say, as well as a wide scope of stories. It was a mutual learning experience. The debate was really rich and the students were very responsive.
The animation industry in India has a long way to go, but globally, we contribute hugely in terms of labour to some of the biggest animation as well as visual effects-driven films. How do you explain that anomaly?
Christopher: I don't really know the animation market in India. But the intention for Netflix is to build out that business in India, especially after the success of Mighty Little Bheem (a homegrown Indian animation series which has had three successful seasons on Netflix). We understand that Indian culture is rich with storytellers... and heroes that lend themselves to very rich storytelling. I can foresee the scenario changing as we start to invest more in the local ecosystem.
Cecile: On the educational side, we see that animation is becoming a real art, per se, not only for kids, but also for other audiences like young adults. We are at the beginning of it, so we are actually looking for new voices in animation.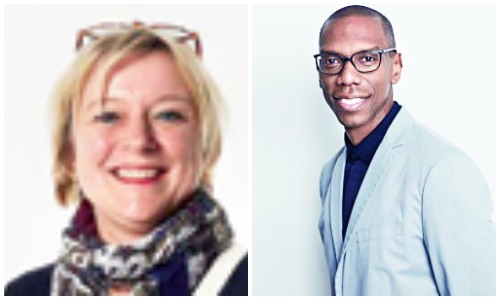 Chris, what are Netflix's plans globally in terms of animation?
Christopher: We are investing quite a bit of money and energy in building a world-class animation studio in the United States and our goal is to transfer that to the rest of our teams around the world. We understand that animation is really the entry point... this is where kids first interact with cinematic storytelling. Mighty Little Bheem was a hit with preschoolers. In an aspirational way, if kids around the world can see stories from other cultures at a very early age, maybe that could change the world a bit... bring in more empathy, understanding cultures as they grow up. I see us putting in more money and more effort in getting animation from different cultures. And India is definitely a priority for us.
Chris, did animation as a genre witness a spike last year on Netflix when we were all consuming so much content at home?
Christopher: Oh yes, especially anime out of Japan. Kids, young adults and adults are watching animation. There is no dividing line. That's because we all watched it growing up.