Andie MacDowellon on coping with a changing world, her Cannes outing and role of women in cinema
'Spending time alone, I think, is very reflective of how you feel about yourself, what your goals are'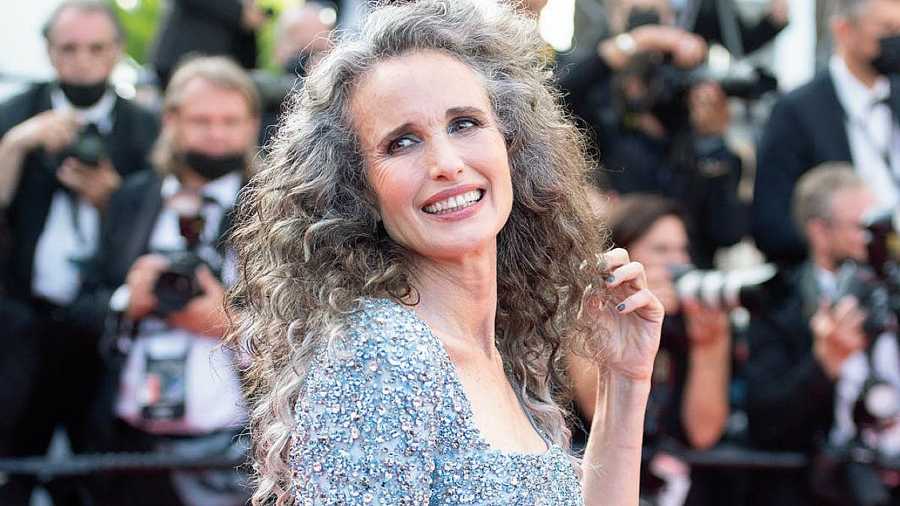 ---
Published 11.07.21, 10:57 PM
|
---
The name Andie MacDowell conjures up images of the repressed and ultimately liberated Ann in Steven Soderbergh's breakthrough film Sex, Lies and Videotape and the sunshiney Carrie in the seminal romantic comedy Four Weddings and a Funeral. Since then, MacDowell, now 63, has made a mark in both big budget and independent projects, even as she consistently lends her name to global social causes.
Last week, MacDowell was at the 74th Cannes International Film Festival for the premiere of her film Annette, which also stars Marion Cotillard and Adam Driver. The actor has been a frequent fixture on the Cannes red carpet, given her 35-year-old association with L'Oréal Paris.
MacDowell, whose gorgeous silver curls and shimmery Prada gown in shades of seafoam and sky blue caught many an eye at Cannes this year, took some questions from The Telegraph on cinema and Cannes, her long association with L'Oréal Paris and her lessons from a changed world. 
The Cannes Film Festival is back after an unprecedented break of a year. What does that mean to you as someone who represents cinema and what do you think it means for lovers and followers of cinema worldwide?
It is great to be back. I think for everybody it has been a really difficult time, not being able to live life as we normally do. And this gives us a lot of hope, that we are moving forward and being able to enjoy the things that we have always enjoyed. We don't take anything for granted after this year, and there is a much deeper appreciation for the opportunity to be together and celebrate films and cinema.
You have been associated with L'Oréal Paris for the last 35 years and are at Cannes this year too representing the brand. What's the journey been like?
I was pregnant when I first signed my contract and I had to tell them... I was terrified that they would reconsider. They supported me 100 per cent and I even had two more children while I was working with them. I shot when I was eight months pregnant and then immediately after having babies. So, full support and the female experience has been the journey that I have had with L'Oréal Paris since the beginning... as a very young woman to a mature woman, they have supported me all along. It's been an amazing journey.
How much does the brand represent you in terms of your thoughts, beliefs and actions?
I started with L'Oréal Paris when I was 27, and I am 63 now. So, I have seen them being at the forefront for women, always. Inclusivity, diversity and empowerment have been at the core of their beliefs and I am very proud to be associated with a company that supports women like this.
And now they are doing this new initiative here at the Cannes Film Festival, supporting women in films with the 'Lights on Women' award. It is a beautiful initiative for cinema and supporting women.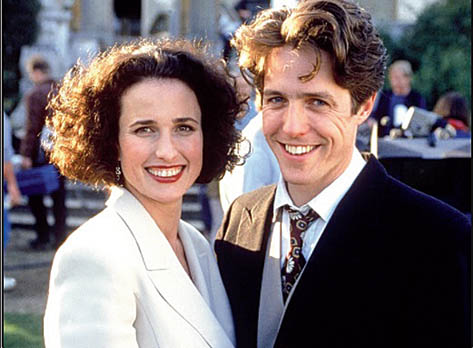 How far do you think the 'Lights on Women' award will help in encouraging female film-makers?
I think things like this can change women's lives. To be known, to be seen at Cannes is a huge honour for all of them. It is great. One person will get honoured but, in a way, they are all honoured because they made it to Cannes, which is huge. It's a wonderful initiative because women really have been overlooked in this business.
As someone entrenched in the Hollywood system for decades, how would you explain the reason for there still being such less women in the business? Earlier this year, Chloe Zhao became only the second female film-maker ever to win an Oscar for Best Director. What according to you needs to be done to encourage and nurture more women to take up film-making?
I think it is a combination of many things. The role of who we are as women has shifted over time, I think that's partially part of it. When you have power, giving up power is a hard thing to do, and I do think men really have to be part of this change. And it's great that men have stepped forward and said, 'Yes, we agree with you 100 per cent, we need to support more women and boost the energy here in the business'. It's been a very important step for women to be participants on a higher level. I see it, and I am living it, even on the last show (Mr. Mayor) that I was part of, the producer made it a point to hire women. More and more women on set was great to see. And it made me feel more supported even in my own skin, to see more women.
'Stand Up Against Street harassment' is another L'Oréal Paris initiative. How relevant do you think such initiatives are given the rise of crimes against women in public spaces globally?
I think an initiative like 'Stand Up Against Street Harassment' is very important in today's times, a very empowering stance to take of not allowing women to be mistreated.
And once again, we need men on board, we need to have such value and such worth that we need to be protected. And it starts with small things and goes to big things. It's catcalls to much more horrible things, but it's how we are viewed and how we are seen... about how we deserve respect.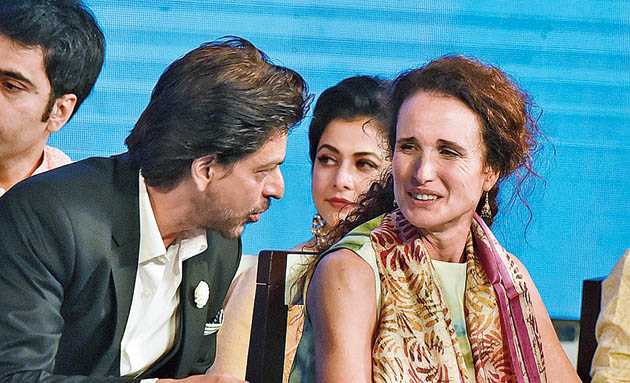 How have you coped with a world that has changed so much in the last one year?
I think with yoga. I have my little yoga routine that I do by myself all the time. And even when I was working during the pandemic, in Canada. I spent a lot of time by myself, because I wasn't supposed to see anybody outside of work. I had to be alone, I was isolated. And the two things that saved me was to go for a walk amidst nature. And I do my yoga, that calms me down. It also gave me something to look forward to.... taking care of myself and indulging in self care.
Initially, like everybody else, I panicked. You know, we didn't realise what was happening and that we all had to stay home. And then we realised it was going to be for a long time, this was not a short-lived experience. So, we needed to make healthy habits.
I have to say, my heart went out for India. I've been watching, because I have always loved India. And I've travelled there and came to the film festival (Kolkata International Film Festival in 2019) and my heart just poured out for all out there and all the suffering that you had.
Has this time away during this pandemic given you an opportunity to reset and reassess your priorities?
Spending time alone, I think, is very reflective of how you feel about yourself, what your goals are. How you want to think and feel not only about yourself, but others. My daughter Rainey always teaches me so much. She meditates every morning on making other people happy.
I started meditating on love, how do you go out into the world and just experience love with everybody that you meet, and I think if you start your day like that, it takes you through the day in a much more beautiful and positive way. It's hard to mess up or go wrong when you begin well. If those are your intentions, it's really hard to have a bad day.