Amsterdam calling
'In these 72 days, I have realised that my basic nature is calm, not hyper'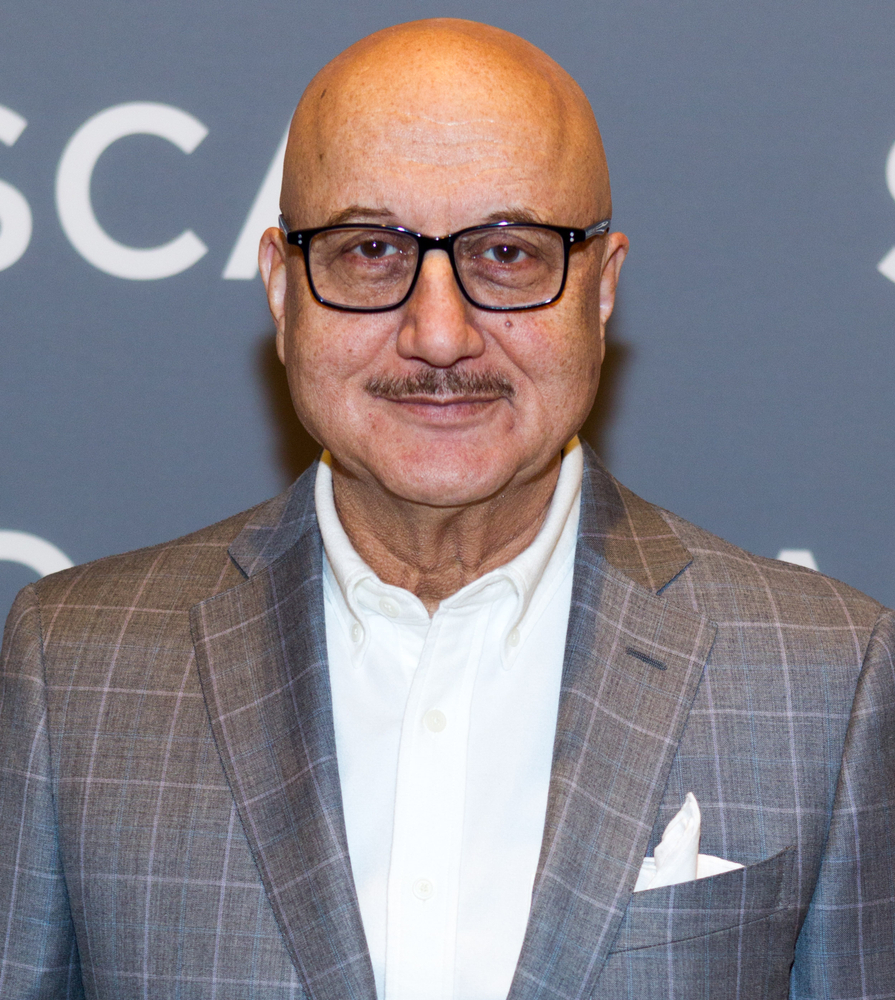 ---
---
On June 3, 39 years ago, an unknown, prematurely balding young man arrived in Mumbai. On June 3, 2020, he launched his official website, www.theanumpamkher.com.
The same day Mumbai braced itself for a cyclone. He stepped out on the streets to catch a breath of fresh air, "After 72 days of living practically alone. That too in an apartment, not a house. Alone, because Sikandar (his son) steps out of his room only when his bedsheet needs to be changed and when chatting on the phone," the multi-medium actor said dryly. With airports shut while Parliament was still in session, wife Kirron, a Lok Sabha MP, drove down to Chandigarh and stayed locked in her constituency.
If there was one important self-discovery Anupam made in these 72 days of alone-ness, "It was that I am not the restless person I thought I was. People would always tell me, 'Arre yaar, you're always running from here to there. My mind was constantly churning, there was so much to do in life. But in these 72 days, I have realised that my basic nature is calm, not hyper."
Admitting to a few bouts of feeling low like anybody else, he found he could spend hours on the pursuit of the positive. "Like talk to the camera and, through short clips, share my thoughts with people. To keep their spirits up and to hold up my spirits too."
Today, June 7 is when his extraordinarily successful play Kuch Bhi Ho Sakta Hai will go live on his website for viewers to go ticketless and watch him narrate his life story with self-deprecating humour.
In 2005, many of his celebrity colleagues and some of us friends had gathered at the Sophia College auditorium in Mumbai to find Anupam greeting, talking and cracking jokes with all his guests. At showtime, he asked, "Should we start?" and jumped from amongst the audience to the stage to begin his one-man act. The tenor of the inaugural show was that chatty, casual and communicative. After staging it over 450 times all over the country, the lockdown made him want to put it out there for the world at large. A move completely unplanned as the play was shot "only as a keepsake. But it was shot very expertly on HD with a team of technical professionals".
Perhaps Anupam's biggest achievement as an actor is that he's not bound by the medium. He nodded, "Theatre, television, OTT, cinema, I can do anything. It's the quality of the acting that matters. Not the medium."
In the 39 years between 1981 and 2020, Anupam went from an unknown Shimla boy to the most famous clean-shaven head in India who was turning heads all over the US too, especially after New Amsterdam, the medical drama. Playing Dr Vijay Kapoor for the No. 1 NBC show is what he would have been doing in May if he didn't have to fly back in March, after the season was prematurely wound up.
Among the many ifs, if Covid-19 hadn't hit the world, he would have also completed Vivek Agnihotri's new film, The Kashmir Files, in June, taken his mother to Shimla and spent time with her too, before heading back to New York in July for the third season of New Amsterdam.
In fact, Anupam was signed for three more seasons (right up to 2023). Calling the experience "unbelievable", he amplified. "Its success makes it that much more exciting. It's a beautiful show, full of goodness, hope and compassion. It has changed me as a person, it's changing people who are watching it. The main feeling of the show is compassion for others." The US, and the rest of the world too, could do with a large dose of that right now.
A positive footnote: sensitive to what's happening around, an episode of New Amsterdam on a flu pandemic that had been almost prophetically shot earlier, was never aired because it was too close to home and the producers didn't want to capitalise on the current global crisis.
Bharathi S. Pradhan is a senior journalist and author