Alok Nath files defamation suit against Vinta Nanda
Alok Nath has been accused of sexual misconduct by multiple women in the wake of the #MeToo movement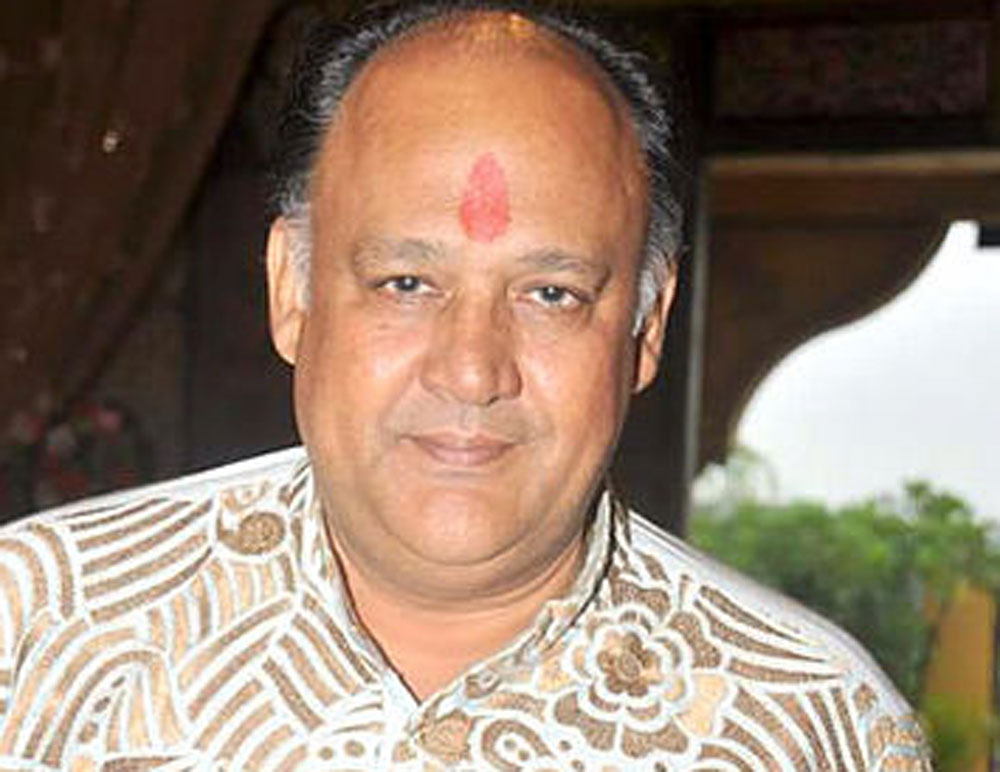 Alok Nath
Source: Wikimedia
---
Calcutta
|
Published 13.10.18, 07:51 AM
|
---
Actor Alok Nath has filed a defamation case against writer-producer Vinta Nanda, who had accused him of rape earlier this week.

Nath has been accused of sexual assault and harassment by multiple women in the wake of the #MeToo movement in India.

Nanda, in a Facebook post, alleged Nath sexually assaulted her and violated her 'endlessly' 19 years ago.
Nanda alleged that Nath sexually assaulted her on more than one occasion after he was fired from the show, Tara, for misbehaving with its lead, Navneet Nishan.
Her post caused two more women to come forward with allegations of sexual misconduct against the actor — actress Sandhya Mridul and a woman who worked on the crew of Hum Saath Saath hai.

'We were shooting for a night scene and I had taken a change of costumes to him. Once I handed him the clothes, he started stripping in front of me. I was taken aback, and tried to make my way out of the room as soon as possible. When I tried to run out, he grabbed my hand and manhandled me. I remember yanking my hand out of his grip and rushing out of the room,' the woman said. 
Mridul, in her tweet, revealed that during the shoot of a telefilm, an intoxicated Nath came to her room and lunged at her. She escaped and ran into her DoP in the hotel lobby, who followed her back to her room. However, Nath refused to listen to the DoP and insisted on staying. He continued to threaten Mridul and abused her.
Eventually, they were able to make him leave but Mridul was so traumatised that the hairdresser was made to sleep in her room. Undeterred, Nath continued to harass her by making incessant calls to her room.
In truth & solidarity.
I'm with you @vintananda #metoo pic.twitter.com/ZoiT2dT3yL

— Sandhya Mridul (@sandymridul) October 10, 2018
Earlier, Nath's lawyer Ashok Saraogi had told the media: "It is easy to make the allegations, of an incident which took place 19 years back; this itself shows that the allegations are false on the face of it. A person will never wait for a period of 19 years to make such allegations, especially when we have a democracy, when we have a proper ministry over here, to look after all these things."
Sarogi argued that the allegations made after Nanda's Facebook post were all part of a "conspiracy".
"It has to be in the nature of conspiracy. It is a well-planned thing that one person has come forward after 19 years and others are trying to come out for the purpose of supporting (her) instead of making any independent complaint.
"We take all these allegations as defamatory statements made against him without any reason. We are planning to file a defamation suit. We will issue a notice to all of them and then file defamatory suits, restraining them from making any such statement."