Alankrita Shrivastava on the journey from Lipstick to Dolly via Made in Heaven
When I was making Lipstick Under My Burkha, I was just making a tiny little film about four ordinary women, says Alankrita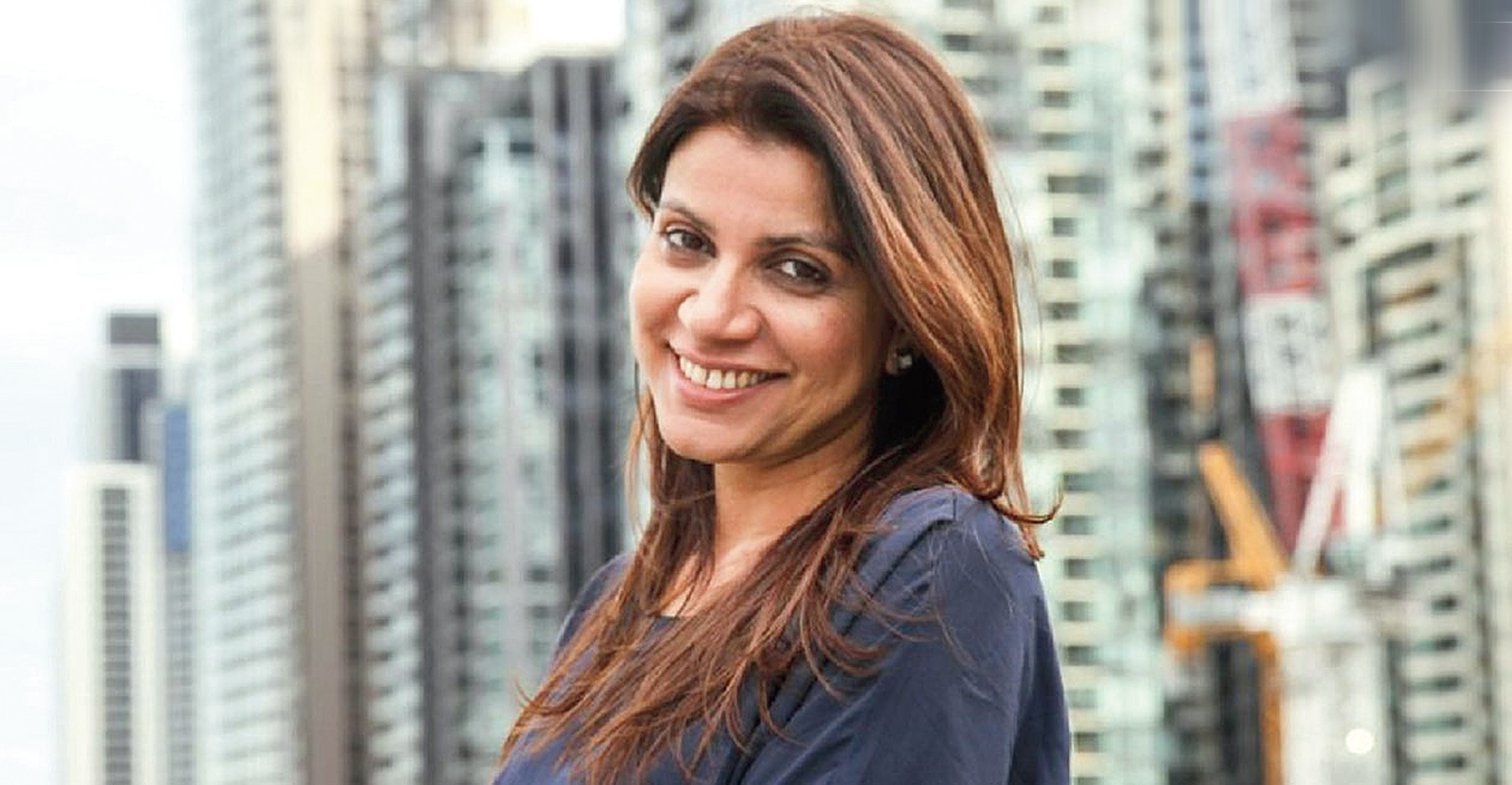 ---
---
Two years ago, Alankrita Shrivastava shot into the spotlight with Lipstick Under My Burkha, a bold take on feminism which gave us a peek into what women want and what drives their needs and desires. Even as she gears up for her next release — Dolly Kitty Aur Woh Chamakte Sitare later this year — Alankrita has added another feather to her cap, teaming up with Zoya Akhtar, Reema Kagti and Nitya Mehra to create Made In Heaven. t2 caught up for a chat with Alankrita.
What made you want to write a show like Made In Heaven?
India is a country obsessed with weddings. Weddings are beautiful and fun and chaotic and magical and the perfect prism through which to look at Indian society. It's the time when emotions are running high, and people reveal themselves to be who they really are. And the behind-the-scenes of a wedding are so exciting. It's the perfect setting for a show set in India.
The germ of the idea came from Zoya, who has a couple of friends who are professionally into organising weddings. She and Reema Kagti then created the show, drawing from various real-life experiences. Then they got me on board to write the show with them. We spent lots of time, talking and discussing people, weddings, things we had heard or witnessed, things we wanted to say... and bit by bit the show got fleshed out and took on a life of its own. It is a fun show about weddings, but it's so layered, and there is the social critique element. And also there is the personal journey of the two main protagonists.
What was it about the show that made you want to sign on?
I was really excited about working with Zoya and Reema. I have always looked up to both of them and admired their work as writers and directors. It was a wonderful opportunity to collaborate with female filmmakers whose work I like so much. So for me, it was that... I wanted to work with them. I knew it would be an enriching experience. And in retrospect, I think it has been the most fun, value-creating, collaborative working experience. And, of course, I think the idea lent itself to exploring so many different characters and worlds. And I knew it would be a delicious show to write and direct.
Has working with them and on this project enhanced and enriched your skills in any way?
It has been the most amazing collaboration. Zoya, Reema and I had so much fun writing the show. And then Nitya came on as the showrunner. Zoya and Reema are long-time collaborators, but it's amazing that I felt so embraced and comfortable and uninhibited in the writers' room. I learned so much. I loved how democratic the collaboration was. There was no sense of hierarchy even though Zoya and Reema were the creators and producers. And Nitya is wonderful with getting people together.
We discussed everything openly, we were all able to bring our uniqueness and individuality to serve the larger purpose of the vision of the show. And I think we were able to come to decisions collectively because we knew we all wanted what was best for the show. I think Zoya and Reema really set the tone for that democratic style of working. I definitely think I have grown a lot as a writer and as a director through the making of this show.
Lipstick Under My Burkha is a watershed film about women's aspirations. When you were making it, did you think it would have the kind of impact it did, not only on women but also on the men?
When I was making Lipstick, I was just making a tiny little film about four ordinary women who like everybody else have some desires and dreams that are secret. And they try and stake a claim on their own lives and dreams in the best way that they can. I never imagined that the film would come to be such a turning point in the cultural landscape of India, and that it would get so much love from so many people in India and around the world. And I never thought it would mean so much to so many people. I'm very grateful that it started some very important conversations about female desire and the representation of women in cinema.
The responses from the men were amazing too. Many of them found it hard to watch the truth being told, but came out a little transformed, a little more aware of what goes on in the life of a woman. Many laughed uncomfortably while watching the film, not knowing how else to react. Many clapped at the end of the film. Many, many men were emotionally moved too.
Is there a bit of you in the female characters you write?
Hundred per cent. There is a huge part of me in all the female characters that I write. All my primary female characters are in some ways extensions of me. I don't know any other way to write. I have to put my innermost self inside my characters.
What's been the biggest challenge of making your next film, Dolly Kitty Aur Woh Chamakte Sitare and working with powerhouses like Konkona Sensharma and Bhumi Pednekar?
Right now, the biggest challenge and the biggest high is the edit. Dolly Kitty Aur Woh Chamakte Sitare is an unconventional film, so it's quite a task to cut the film. I'm very grateful to have a wonderful producer like Ekta Kapoor who believed in the story I wanted to tell. And I'm so happy the film is getting made.
I've worked with Konkona before, in Lipstick, and I'm so happy we worked together again. She is an amazing actor — so nuanced and so delightful, and she is a wonderful person and a really supportive friend. I'm working with Bhumi for the first time, but it feels like I've known her forever. She is such a powerful and emotive actor. And she has been so fabulous to work with. I'm super lucky to work with both Konkona and Bhumi... I love them both.
Going forward, what kind of stories do you want to tell?
I enjoy telling stories about complex female characters. I like exploring their interior worlds. For me, the plot is secondary, almost incidental. But I enjoy locating my characters in a specific world. So I want to continue doing that.
I am drawn towards stories that are grey, where there is no easy right or wrong, black or white and life and people exist within the many hues of grey.
Ultimately, I feel the stories choose me, and not the other way round. I think as filmmakers, as artistes, we are just the medium. If our radar is on, the stories find us, and get expressed through our work. Stories and songs and paintings and poems exist beyond the makers, they come into being because they are meant to....